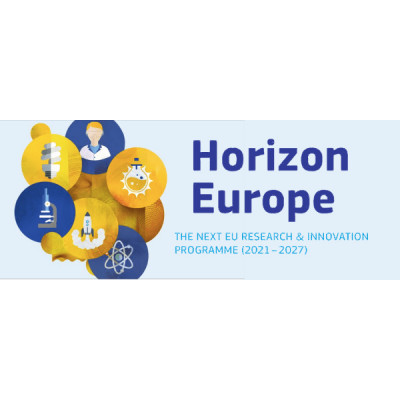 Photonic Strategies and Skills Development (CSA) (Photonics Partnership)
Details
Contracting Authority Type:
Development Institution
Sector:
Industry, Commerce & Services, Inst. Devt. & Cap. building, Science & Innovation
Eligible applicants:
Unrestricted / Unspecified
Eligible nationalities:
Afghanistan, Albania, Algeria, Angola, Argentina, Armenia, Aruba, Austria, Azerbaijan, Bangladesh, Belarus, Belgium, Belize, Benin, Bhutan, Bolivia, Bosnia and Herzegovina, Botswana, Bulgaria, Burkina Faso, Burundi, Cambodia, Cameroon, Cape Verde, Central African Republic, Chad, Colombia, Comoros, Congo, Costa Rica, Cote d'Ivoire, Croatia, Cuba, Curaçao, Cyprus, Czech Republic, Dem. Rep. Congo, Denmark, Djibouti, Dominica, Commonwealth of, Dominican Republic, Ecuador, Egypt, El Salvador, Equatorial Guinea, Eritrea, Estonia, Eswatini (Swaziland), Ethiopia, Faroe Islands, Fiji, Finland, France, French Polynesia, French Southern Territory, Gabon, Gambia, Georgia, Germany, Ghana, Greece, Greenland, Grenada, Guatemala, Guinea, Guinea-Bissau, Guyana, Haiti, Honduras, Hungary, Iceland, Indonesia, Iran, Iraq, Ireland, Israel, Italy, Jamaica, Jordan, Kazakhstan, Kenya, Kiribati, Kosovo, Kyrgyzstan, Laos, Latvia, Lebanon, Lesotho, Liberia, Libya, Lithuania, Luxembourg, Madagascar, Malawi, Malaysia, Maldives, Mali, Malta, Marshall Islands, Mauritania, Mauritius, Micronesia, Moldova, Mongolia, Montenegro, Mozambique, Myanmar, Namibia, Nepal, Netherlands, New Caledonia, Nicaragua, Niger, Nigeria, North Korea, North Macedonia, Norway, Pakistan, Palestine / West Bank & Gaza, Papua New Guinea, Paraguay, Peru, Philippines, Poland, Portugal, Romania, Rwanda, Saint Lucia, Saint Martin, Saint Vincent and the Grenadines, Samoa, Sao Tome and Principe, Senegal, Serbia, Sierra Leone, Slovakia, Slovenia, Spain, St. Pierre and Miquelon, Sudan, Suriname, Sweden, Syria, Tajikistan, Tanzania, Thailand, Timor-Leste, Togo, Tonga, Tunisia, Turkey, Turkmenistan, Tuvalu, Uganda, Ukraine, Uzbekistan, Vanuatu, Venezuela, Vietnam, Wallis and Futuna, Yemen, Zambia, Zimbabwe
Date posted:
09 Dec, 2022
Description
Call updates

Mar 31, 2023 10:54:28 AM
Call HORIZON-CL4-2023-DIGITAL-EMERGING-01-CNECT has closed on the 29 March 2023.
97 proposals have been submitted.
The breakdown per topic is:
HORIZON-CL4-2023-DIGITAL-EMERGING-01-56: 4 proposals
Evaluation results are expected to be communicated in July 2023.
---
Dec 8, 2022 11:28:13 AM
The submission session is now available for: HORIZON-CL4-2023-DIGITAL-EMERGING-01-56(HORIZON-CSA)
---
Photonic Strategies and Skills Development (CSA) (Photonics Partnership)
TOPIC ID: HORIZON-CL4-2023-DIGITAL-EMERGING-01-56
Programme: Horizon Europe Framework Programme (HORIZON)
Call: Digital and emerging technologies for competitiveness and fit for the Green Deal (HORIZON-CL4-2023-DIGITAL-EMERGING-01-CNECT)
Type of action: HORIZON-CSA HORIZON Coordination and Support Actions
Type of MGA: HORIZON Action Grant Budget-Based [HORIZON-AG]
Deadline model: single-stage
Opening date: 08 December 2022
Deadline date: 29 March 2023 17:00:00 Brussels time
ExpectedOutcome:
Projects are expected to contribute to at least one of the following outcomes:
Reinforced value chains and deployment of photonics technologies by stronger cooperation of photonics stakeholders, clusters and end-users;
Increased competitiveness of the European photonics sector and improved access to finance for the photonics sector in Europe;
More and better prepared professionals in the photonics sector.
Scope:
Two types of proposals are expected.
Type 1: Supporting the industrial strategy for photonics in Europe (EU contribution around 3 million EUR). The objective is to support the development and implementation of a comprehensive industrial strategy for photonics in Europe. The action should include the development of strategic technology road-maps, strong stakeholder engagement (in particular Photonics21 stakeholders, National Technology Platforms, regional Clusters, end-user industries), coordination of regional, national and European strategies and priorities, fostering collaboration with other European Partnerships to identify synergies and fields of common interest, and fostering strategic collaboration with financial institutions to improve financing conditions for Photonics industry, e.g. loans for growth financing, Venture Capital.
Type 2: Fostering careers in photonics (EU contribution around 1 million EUR). The objective is to reach out to STEM graduates/PhD students and young postdocs in order to encourage more of them to pursue a career in photonics. Actions should help make students more industry ready and should provide the appropriate training, encourage innovation and entrepreneurship. Action should seek synergies with the skills development activities called for in the Digital Europe programme and with the activities on strategy development called for under type 1.
This topic implements the co-programmed European Partnership Photonics.