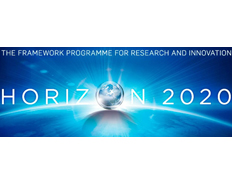 Experimentation and development on federated Japan - EU testbeds
Details
Contracting Authority Type:
Development Institution
Sector:
Information & Communication Technology, Research
Eligible applicants:
Unrestricted / Unspecified
Date posted:
08 Jan, 2014
Description
Call updates:
16 September 2014 16:29
An overview of the evaluation results (Flash Call Info) is now available under the tab 'Call documents'.
12 May 2014 17:28
The number of proposals submitted for this topic: EUJ4 - 7
24 March 2014 18:46
As a specific arrangement for the evaluation of Call H2020-EUJ-2014, it is requested to include a final draft of a Coordination agreement. Therefore the Proposal Template has been modified to include a part 4.3 as the correct place for the coordination agreement. The new version of the Proposal Template (Technical Annex Section 4-5) can be downloaded from the Submission Service.
23 January 2014 14:11 The submission session is now available for: EUJ-4-2014(RIA)
---
TOPIC : Experimentation and development on federated Japan - EU testbeds
Topic identifier:

EUJ-4-2014

Publication date:

07 January 2014

---
Types of action:

RIA Research and Innovation action

DeadlineModel:
Opening date:

single-stage




07 January 2014

Deadline:

10 April 2014 17:00:00

---

Time Zone : (Brussels time)
Call identifier: H2020-EUJ-2014
Topic Description
Scope

:
Specific Challenge: Connecting, federating and sharing experimental platforms and testbeds in Europe with NICT's orchestrated Smart ICT testbed in order to carry-out global large-scale experimentations.
Scope:Research and developments targeting at least one of the following challenges:
Enhancing the federation of existing Internet of Things and Smart ICT related testbeds and extending the research performed on them to new areas, such as distributed systems for economics, biology or mechanical engineering; multimedia collaboration; etc.
Developing and implementing Internet of Things and Smart ICT open federated architectures for experimentation and performing, on top of them, joint research on innovative Smart ICT solutions for end-users (citizens, workers including home and mobile ones) in private or working environments. The solutions under experimentation should preferably address public services or applications for health, elderly, smart cities, smart buildings, energy management and should explore emerging concept, such as participatory sensing. They should also investigate the related interoperability, privacy and security issues.
Expected impact:
Enlarging the scope and facilitating the access to Japanese and European experimental facilities to a larger community of researchers in both regions, in terms of quantity and research areas.
Validating interoperable technologies for IoT and Smart ICT, addressing common social, economic and cultural aspects between Japan and Europe.
Enabling very large experimentation and trials including end-users or citizens.
Developing joint open architecture for federation of testbeds with world scale dimension in view of re-usability with other international experimental platforms.
Types of action:
Research & Innovation Actions –The Commission considers that proposals requesting a contribution from the EU of EUR 1,5 million would allow this specific challenge to be addressed appropriately. Nonetheless, this does not preclude submission and selection of proposals requesting other amounts.