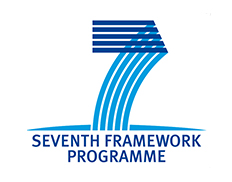 Unlocking and developing the Research Potential of research entities established in the EU´s Convergence Regions and Outermost regions
Details
Location:
Austria, Azores, Belgium, Bulgaria, Canary Islands, Croatia, Cyprus, Czech Republic, Denmark, Estonia, Faroe Islands, Finland, France, Germany, Greece, Hungary, Ireland, Italy, Latvia, Lithuania, Luxembourg, Malta, Netherlands, Poland, Portugal, Romania, Slovakia, Slovenia, Spain, Sweden, UK
Eligible applicants:
Unrestricted / Unspecified
Eligible nationalities:
Albania, Bosnia and Herzegovina, Croatia, Montenegro, North Macedonia, Serbia, Turkey
Date posted:
01 Aug, 2009
Description
Unlocking and developing the Research Potential of research entities established in the EU´s Convergence Regions and Outermost regions
Call Identifier: FP7-REGPOT-2010-1
OJ Reference:

OJ C177 of 30 July 2009



Additional information
Notice to applicants
1. Method of calculating indirect costs: The Commission has decided to extend the possibility of using the specific flat rate of 60% for indirect costs, (applicable under certain conditions to non-profit bodies, secondary and higher education establishments, research organisations and SMEs) for the entire duration of FP7. The cut-off date for this rate (1/1/2010), mentioned in annex 3 to the Guide for applicants, is therefore no longer applicable.
For Coordination and Support actions, whichever method of calculating indirect costs is used, the reimbursement of indirect eligible costs may not exceed 7% of the direct eligible costs, excluding the direct eligible costs for subcontracting and the costs of reimbursement of resources made available by third parties which are not used on the premises of the participant.
2. Audits of ongoing projects: The following paragraph should be inserted at the end of chapter 5 of the Guide for Applicants ("What happens next"):
Applicants are reminded that the Commission's Research DGs have adopted a new and reinforced audit strategy aimed at detecting and correcting errors in cost claims submitted in projects on the basis of professional auditing standards. As a result the number of audits and participants audited will increase significantly and the Commission's services will assure appropriate mutual exchange of information within its relevant internal departments in order to fully coordinate any corrective actions to be taken in a consistent way. More information can be found here:
http://cordis.europa.eu/audit-certification/home_en.html
Latest Information
2010-03-31 14:15:41

Summary results from the evaluation is now available for this call
Location:
Albania, Austria, Azores, Belgium, Bosnia and Herzegovina, Bulgaria, Canary Islands, Croatia, Cyprus, Czech Republic, Denmark, Estonia, Faroe Islands, Finland, France, Germany, Greece, Hungary, Ireland, Italy, Kosovo, Latvia, Lithuania, Luxembourg, Malta, Montenegro, Netherlands, North Macedonia, Poland, Portugal, Romania, Serbia, Slovakia, Slovenia, Spain, Sweden, Turkey, UK
Location:
Austria, Azores, Belgium, Bulgaria, Canary Islands, Croatia, Cyprus, Czech Republic, Denmark, Estonia, Faroe Islands, Finland, France, Germany, Greece, Hungary, Ireland, Italy, Latvia, Lithuania, Luxembourg, Malta, Netherlands, Poland, Portugal, Romania, Slovakia, Slovenia, Spain, Sweden, Switzerland, UK