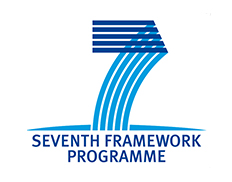 Supporting the coordination of national and regional policies and activities of Member States and/or Associated countries in the field of international cooperation – Activity ERA-NET/ERA-NET PLUS
Details
Location:
Albania, Algeria, Antigua and Barbuda, Austria, Bahamas, Barbados, Belgium, Bosnia and Herzegovina, Bulgaria, Croatia, Cuba, Cyprus, Czech Republic, Denmark, Dominica, Commonwealth of, Dominican Republic, Egypt, Estonia, Finland, France, Germany, Greece, Grenada, Haiti, Hungary, India, Ireland, Italy, Jamaica, Jordan, Latvia, Lebanon, Lithuania, Luxembourg, Malta, Mauritania, Mexico, Monaco, Montenegro, Netherlands, Poland, Portugal, Romania, Russia, Saint Lucia, Saint Vincent and the Grenadines, Slovakia, Slovenia, Spain, Sweden, Trinidad and Tobago, Tunisia, Turkey, UK
Contracting Authority Type:
Development Institution
Sector:
Regional Integration, Research
Eligible applicants:
Unrestricted / Unspecified
Date posted:
11 Jul, 2012
Description
Supporting the coordination of national and regional policies and activities of Member States and/or Associated countries in the field of international cooperation – Activity ERA-NET/ERA-NET PLUS.
FP7-INCO-2013-3
Latest Information
2013-05-27 17:30:35

The flash call info has been uploaded.

2012-07-10 00:30:00

The submission session is now available for: INCO.2013-3.1.
Location:
Afghanistan, Aland Islands, Albania, Algeria, American Samoa, Andorra, Angola, Anguilla, Antigua and Barbuda, Argentina, Armenia, Aruba, Australia, Austria, Azerbaijan, Azores, Bahamas, Bahrain, Bangladesh, Barbados, Belarus, Belgium, Belize, Benin, Bermuda, Bhutan, Bolivia, Bosnia and Herzegovina, Botswana, Brazil, British Virgin Islands, Brunei, Bulgaria, Burkina Faso, Burundi, Cambodia, Cameroon, Canada, Canary Islands, Cape Verde, Cayman Islands, Central African Republic, Chad, Channel Islands, Chile, China, Christmas Island, Cocos (Keeling) Islands, Colombia, Comoros, Congo, Cook Islands, Costa Rica, Cote d'Ivoire, Croatia, Cuba, Cyprus, Czech Republic, Dem. Rep. Congo, Denmark, Djibouti, Dominica, Commonwealth of, Dominican Republic, Easter Island, Ecuador, Egypt, El Salvador, Equatorial Guinea, Eritrea, Estonia, Ethiopia, Falkland Islands, Faroe Islands, Fiji, Finland, France, French Guiana, French Polynesia, French Southern Territory, Gabon, Galapagos, Gambia, Georgia, Germany, Ghana, Gibraltar, Greece, Greenland, Grenada, Guadeloupe, Guam, Guatemala, Guinea, Guinea-Bissau, Guyana, Haiti, Heard and McDonald Islands, Honduras, Hong Kong, Hungary, Iceland, India, Indonesia, Iran, Iraq, Ireland, Isle of Man, Israel, Italy, Jamaica, Japan, Jordan, Kazakhstan, Kenya, Kiribati, Kosovo, Kuwait, Kyrgyzstan, Laos, Latvia, Lebanon, Lesotho, Liberia, Libya, Liechtenstein, Lithuania, Luxembourg, Macao, North Macedonia, Madagascar, Madeira, Malawi, Malaysia, Maldives, Mali, Malta, Marshall Islands, Martinique, Mauritania, Mauritius, Mayotte, Mexico, Micronesia, Moldova, Monaco, Mongolia, Montenegro, Montserrat, Morocco, Mozambique, Myanmar, Namibia, Nauru, Nepal, Netherlands, Caribbean Netherlands, New Caledonia, New Zealand, Nicaragua, Niger, Nigeria, Niue, Norfolk Island, North Korea, Northern Mariana Islands, Norway, Oman, Pakistan, Palau, Panama, Papua New Guinea, Paraguay, Peru, Philippines, Pitcairn, Poland, Portugal, Puerto Rico, Qatar, Reunion, Romania, Russia, Rwanda, Saint Helena, Saint Kitts and Nevis, Saint Lucia, Saint Martin, Saint Vincent and the Grenadines, Samoa, San Marino, Sao Tome and Principe, Saudi Arabia, Senegal, Serbia, Seychelles, Sierra Leone, Singapore, Slovakia, Slovenia, Solomon Islands, Somalia, South Africa, South Korea, Spain, Sri Lanka, St. Pierre and Miquelon, Sudan, Suriname, Svalbard, Eswatini (Swaziland), Sweden, Switzerland, Syria, Taiwan, Tajikistan, Tanzania, Thailand, Timor-Leste, Togo, Tokelau, Tonga, Trinidad and Tobago, Tunisia, Turkey, Turkmenistan, Turks and Caicos, Tuvalu, UAE, UK, US Virgin Islands, USA, Uganda, Ukraine, Uruguay, Uzbekistan, Vanuatu, Vatican City, Venezuela, Vietnam, Wallis and Futuna, Palestine / West Bank & Gaza, Western Sahara, Yemen, Zambia, Zimbabwe
Location:
Afghanistan, Aland Islands, Albania, Algeria, American Samoa, Andorra, Angola, Anguilla, Antigua and Barbuda, Argentina, Armenia, Aruba, Australia, Austria, Azerbaijan, Azores, Bahamas, Bahrain, Bangladesh, Barbados, Belarus, Belgium, Belize, Benin, Bermuda, Bhutan, Bolivia, Bosnia and Herzegovina, Botswana, Brazil, British Virgin Islands, Brunei, Bulgaria, Burkina Faso, Burundi, Cambodia, Cameroon, Canada, Canary Islands, Cape Verde, Caribbean Netherlands, Cayman Islands, Central African Republic, Chad, Channel Islands, Chile, China, Christmas Island, Cocos (Keeling) Islands, Colombia, Comoros, Congo, Cook Islands, Costa Rica, Cote d'Ivoire, Croatia, Cuba, Cyprus, Czech Republic, Dem. Rep. Congo, Denmark, Djibouti, Dominica, Commonwealth of, Dominican Republic, Easter Island, Ecuador, Egypt, El Salvador, Equatorial Guinea, Eritrea, Estonia, Eswatini (Swaziland), Ethiopia, Falkland Islands, Faroe Islands, Fiji, Finland, France, French Guiana, French Polynesia, French Southern Territory, Gabon, Galapagos, Gambia, Georgia, Germany, Ghana, Gibraltar, Greece, Greenland, Grenada, Guadeloupe, Guam, Guatemala, Guinea, Guinea-Bissau, Guyana, Haiti, Heard and McDonald Islands, Honduras, Hong Kong, Hungary, Iceland, India, Indonesia, Iran, Iraq, Ireland, Isle of Man, Israel, Italy, Jamaica, Japan, Jordan, Kazakhstan, Kenya, Kiribati, Kosovo, Kuwait, Kyrgyzstan, Laos, Latvia, Lebanon, Lesotho, Liberia, Libya, Liechtenstein, Lithuania, Luxembourg, Macao, Madagascar, Madeira, Malawi, Malaysia, Maldives, Mali, Malta, Marshall Islands, Martinique, Mauritania, Mauritius, Mayotte, Mexico, Micronesia, Moldova, Monaco, Mongolia, Montenegro, Montserrat, Morocco, Mozambique, Myanmar, Namibia, Nauru, Nepal, Netherlands, New Caledonia, New Zealand, Nicaragua, Niger, Nigeria, Niue, Norfolk Island, North Korea, North Macedonia, Northern Mariana Islands, Norway, Oman, Pakistan, Palau, Palestine / West Bank & Gaza, Panama, Papua New Guinea, Paraguay, Peru, Philippines, Pitcairn, Poland, Portugal, Puerto Rico, Qatar, Reunion, Romania, Russia, Rwanda, Saint Helena, Saint Kitts and Nevis, Saint Lucia, Saint Martin, Saint Vincent and the Grenadines, Samoa, San Marino, Sao Tome and Principe, Saudi Arabia, Senegal, Serbia, Seychelles, Sierra Leone, Singapore, Slovakia, Slovenia, Solomon Islands, Somalia, South Africa, South Korea, South Sudan, Spain, Sri Lanka, St. Pierre and Miquelon, Sudan, Suriname, Svalbard, Sweden, Switzerland, Syria, Taiwan, Tajikistan, Tanzania, Thailand, Timor-Leste, Togo, Tokelau, Tonga, Trinidad and Tobago, Tunisia, Turkey, Turkmenistan, Turks and Caicos, Tuvalu, UAE, Uganda, UK, Ukraine, Uruguay, US Virgin Islands, USA, Uzbekistan, Vanuatu, Vatican City, Venezuela, Vietnam, Wallis and Futuna, Western Sahara, Yemen, Zambia, Zimbabwe