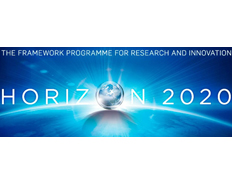 ERC Proof of Concept Grant (ERC-PoC-2015)
Details
Contracting Authority Type:
Development Institution
Sector:
Science & Innovation, Grants & Grant Schemes, Research
Eligible applicants:
Unrestricted / Unspecified
Eligible nationalities:
Afghanistan, Albania, Algeria, American Samoa, Angola, Anguilla, Argentina, Armenia, Aruba, Austria, Azerbaijan, Azores, Bangladesh, Belarus, Belgium, Belize, Benin, Bermuda, Bhutan, Bolivia, Bosnia and Herzegovina, Botswana, British Virgin Islands, Bulgaria, Burkina Faso, Burundi, Cambodia, Cameroon, Canary Islands, Cape Verde, Caribbean Netherlands, Cayman Islands, Central African Republic, Chad, Chile, Colombia, Comoros, Congo, Costa Rica, Cote d'Ivoire, Croatia, Cuba, Cyprus, Czech Republic, Dem. Rep. Congo, Denmark, Djibouti, Dominica, Commonwealth of, Dominican Republic, Ecuador, Egypt, El Salvador, Eritrea, Estonia, Eswatini (Swaziland), Ethiopia, Falkland Islands, Faroe Islands, Fiji, Finland, France, French Polynesia, French Southern Territory, Gabon, Gambia, Georgia, Germany, Ghana, Greece, Greenland, Grenada, Guatemala, Guinea, Guinea-Bissau, Guyana, Haiti, Honduras, Hungary, Iceland, Indonesia, Iran, Iraq, Ireland, Israel, Italy, Jamaica, Jordan, Kazakhstan, Kenya, Kiribati, Kosovo, Kyrgyzstan, Laos, Latvia, Lebanon, Lesotho, Liberia, Libya, Lithuania, Luxembourg, Madagascar, Malawi, Malaysia, Maldives, Mali, Malta, Marshall Islands, Mauritania, Mauritius, Micronesia, Moldova, Mongolia, Montenegro, Montserrat, Morocco, Mozambique, Myanmar, Namibia, Nepal, Netherlands, New Caledonia, Nicaragua, Niger, Nigeria, North Korea, North Macedonia, Norway, Pakistan, Palau, Palestine / West Bank & Gaza, Panama, Papua New Guinea, Paraguay, Peru, Philippines, Pitcairn, Poland, Portugal, Romania, Rwanda, Saint Helena, Saint Kitts and Nevis, Saint Lucia, Saint Vincent and the Grenadines, Samoa, Sao Tome and Principe, Senegal, Serbia, Seychelles, Sierra Leone, Slovakia, Slovenia, Solomon Islands, Somalia, South Africa, South Sudan, Spain, Sri Lanka, St. Pierre and Miquelon, Sudan, Suriname, Sweden, Switzerland, Syria, Tajikistan, Tanzania, Thailand, Timor-Leste, Togo, Tonga, Tunisia, Turkey, Turkmenistan, Turks and Caicos, Tuvalu, Uganda, Ukraine, Uruguay, Uzbekistan, Vanuatu, Venezuela, Vietnam, Wallis and Futuna, Yemen, Zambia, Zimbabwe
Date posted:
24 Jul, 2014
Description
Call updates:
08 October 2015 12:55
A total of 136 proposals were submitted in response to the third -and final- deadline (01 October 2015) of the ERC 2015 Proof of Concept call (ERC-2015-PoC).
Overall the ERC 2015 Proof of Concept call received 339 proposals.
The ERC-2015-PoC call is closed. The forthcoming ERC-2016-PoC call will be published on the Participant Portal on 22nd October 2015.
02 June 2015 12:38
A total of 107 proposals were submitted in response to the second intermediate deadline (28 May 2015) of the ERC 2015 Proof of Concept call (ERC-2015-PoC).

The final deadline for submission to this call is 01 October 2015 (17:00:00 Brussels local time).
NB: According to the new rules on restrictions on applications (ERC 2015 WP), a Principal Investigator may submit only one application per call.
06 February 2015 17:06
A total of 97 proposals were submitted in response to the first intermediate deadline (5 February 2015) of this call.
The second intermediate deadline for submission is 28 May 2015, and the final deadline for submission is 1 October 2015 at 17:00 (Brussels local time).
According to the new rules on restrictions on applications (ERC 2015 WP), a Principal Investigator may submit only one application per call.
07 November 2014 08:24 The submission session is now available for: ERC-PoC-2015(ERC-POC)
---
TOPIC : ERC Proof of Concept Grant
Topic identifier:

ERC-PoC-2015

Publication date:

23 July 2014

---
Types of action:

ERC-POC Proof of Concept Grant

DeadlineModel:
Opening date:

multiple cut-off




07 November 2014

Cut-off dates:

05 February 2015 17:00:00




28 May 2015 17:00:00




01 October 2015 17:00:00

---

Time Zone : (Brussels time)
Call identifier: H2020-LCE-2014-2015
Topic Description
Scope:
Objectives
Frontier research often generates unexpected or new opportunities for commercial or societal application. The ERC Proof of Concept Grants aim to maximise the value of the excellent research that the ERC funds, by funding further work (i.e. activities which were not scheduled to be funded by the original ERC frontier research grant) to verify the innovation potential of ideas arising from ERC funded projects. Proof of Concept Grants are therefore on offer only to Principal Investigators whose proposals draw substantially on their ERC funded research.

Maximum size of grant and grant assessment
The financial contribution will be up to a maximum of EUR 150 000 for a period of 18 months. The ERC expects that normally, proof of concept projects should be completed within 12 months. However, to allow for those projects that require more preparation time, projects will be signed for 18 months. Given this initial flexibility, extensions of the duration of proof of concept projects may be granted only exceptionally.
The overall level of the funding offered will be assessed during the evaluation. The funding requested by the applicant will be judged against the needs of the proposed activity before award. The funding requested by the Principal Investigator must be fully justified by an estimation of the actual costs for the proposed activities.
The Union financial contribution will take the form of the reimbursement of up to 100% of the total eligible and approved direct costs and of flat-rate financing of indirect costs on the basis of 25% of the total eligible direct costs. The level of the awarded grant represents a maximum overall figure – the final amount to be paid must be justified on the basis of the costs actually incurred for the project.
For further information please see the ERC Work Programme 2015.