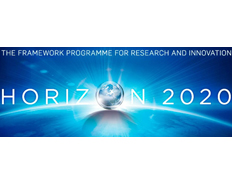 Support to research organisations to implement gender equality plans
Details
Contracting Authority Type:
Development Institution
Eligible applicants:
Unrestricted / Unspecified
Eligible nationalities:
Afghanistan, Albania, Algeria, American Samoa, Angola, Anguilla, Argentina, Armenia, Aruba, Austria, Azerbaijan, Azores, Bangladesh, Belarus, Belgium, Belize, Benin, Bermuda, Bhutan, Bolivia, Bosnia and Herzegovina, Botswana, British Virgin Islands, Bulgaria, Burkina Faso, Burundi, Cambodia, Cameroon, Canary Islands, Cape Verde, Caribbean Netherlands, Cayman Islands, Central African Republic, Chad, Chile, Colombia, Comoros, Congo, Costa Rica, Cote d'Ivoire, Croatia, Cuba, Cyprus, Czech Republic, Dem. Rep. Congo, Denmark, Djibouti, Dominica, Commonwealth of, Dominican Republic, Ecuador, Egypt, El Salvador, Eritrea, Estonia, Eswatini (Swaziland), Ethiopia, Falkland Islands, Faroe Islands, Fiji, Finland, France, French Polynesia, French Southern Territory, Gabon, Gambia, Georgia, Germany, Ghana, Greece, Greenland, Grenada, Guatemala, Guinea, Guinea-Bissau, Guyana, Haiti, Honduras, Hungary, Iceland, Indonesia, Iran, Iraq, Ireland, Israel, Italy, Jamaica, Jordan, Kazakhstan, Kenya, Kiribati, Kosovo, Kyrgyzstan, Laos, Latvia, Lebanon, Lesotho, Liberia, Libya, Lithuania, Luxembourg, Madagascar, Malawi, Malaysia, Maldives, Mali, Malta, Marshall Islands, Mauritania, Mauritius, Micronesia, Moldova, Mongolia, Montenegro, Montserrat, Morocco, Mozambique, Myanmar, Namibia, Nepal, Netherlands, New Caledonia, Nicaragua, Niger, Nigeria, North Korea, North Macedonia, Norway, Pakistan, Palau, Palestine / West Bank & Gaza, Panama, Papua New Guinea, Paraguay, Peru, Philippines, Pitcairn, Poland, Portugal, Romania, Rwanda, Saint Helena, Saint Kitts and Nevis, Saint Lucia, Saint Vincent and the Grenadines, Samoa, Sao Tome and Principe, Senegal, Serbia, Seychelles, Sierra Leone, Slovakia, Slovenia, Solomon Islands, Somalia, South Africa, South Sudan, Spain, Sri Lanka, St. Pierre and Miquelon, Sudan, Suriname, Sweden, Switzerland, Syria, Tajikistan, Tanzania, Thailand, Timor-Leste, Togo, Tonga, Tunisia, Turkey, Turkmenistan, Turks and Caicos, Tuvalu, Uganda, Ukraine, Uruguay, Uzbekistan, Vanuatu, Venezuela, Vietnam, Wallis and Futuna, Yemen, Zambia, Zimbabwe
Date posted:
12 Dec, 2013
Description
Call updates:
05 March 2015 14:40
An overview of the evaluation results (Flash Call Info) is now available under the tab 'Call documents'.
17 November 2014 16:41
The number of proposals submitted for this topic: GERI-4-2014: 19
05 June 2014 09:41 The submission session is now available for: GERI-4-2014(CSA)
24 April 2014 15:40
The website of the information day and brokerage event targeted at all stakeholders interested in the Science with and for Society Programme of Horizon 2020 can be found here
---
TOPIC : Support to research organisations to implement gender equality plans
Topic identifier:

GERI-4-2014

Publication date:

11 December 2013

---
Types of action:

CSA Coordination and support action

DeadlineModel:
Opening date:

single-stage




11 December 2013

Deadline:

02 October 2014 17:00:00

---

Time Zone : (Brussels time)
CALL: CALL FOR PROMOTING GENDER EQUALITY IN RESEARCH AND INNOVATION
Call identifier: H2020-GERI-2014-2015
Topic Description
Scope:
Specific challenge: Gender equality is a key priority of the European Research Area Communication. "A Reinforced European Research Area: Partnership for Excellence and Growth"[1], which invites Member States, research performing organisations (RPOs), including Higher Education Institutions, as well as research funding organisations (RFOs) to take action to promote gender equality in R&I with the following objectives:
Removing barriers to the recruitment, retention and career progression of female researchers;

Addressing gender imbalances in decision making processes;

Strengthening the gender dimension in research programmes.
Scope: The action provides support to RPOs and RFOs in order to support systemic institutional changes, in particular through the implementation of Gender Equality Plans (GEPs). GEPs shall:
Conduct impact assessment / audit of procedures and practices, including relevant data on HR management, teaching and research activities, in order to identify gender bias at organisation level;

Implement innovative strategies to address gender bias; this should include family-friendly policies (e.g. work schedule's flexibility; parental leave; mobility, dual-career couples); gender planning and budgeting; training on gender equality in Human Resources (HR) management; develop the gender dimension in research content and programmes; integrating gender studies in Higher Education Institution curricula;

Set targets and monitor progress via indicators at organisation level.
The RPOs, including Higher Education Institutions, and RFOs involved in the consortium shall be at a starting stage in the setting-up of gender equality plans and shall ensure the support from their highest management level. Participation of professional associations in the consortium is recommended. The proposals shall include a first assessment of gender issues in each partner organisation. They shall also situate the planned GEPs in relation with existing national provisions relating to gender equality in research, and explain how they will contribute to the achievement of the European Research Area (ERA)[2] objectives on gender equality. The proposals shall include a methodology for impartially monitoring and assessing the progress made throughout the duration of the project. This activity could be dedicated to a specific partner organisation or subcontracted. This action will be further promoted through the EURAXESS initiative SEAC.3.2014 Trans-national operation of the EURAXESS Service network.
The Commission considers that proposals requesting a contribution from the EU of between EUR 1.5 million and 2.3 million would allow this specific challenge to be addressed appropriately. Nonetheless, this does not preclude submission and selection of proposals requesting other amounts.
Expected impact: The activities will increase the number of RPOs and RFOs implementing gender equality plans pursuing the three objectives mentioned in the challenge. In the medium / to long term, activities will contribute to the achievement of ERA in particular by increasing the number of female researchers, improving their careers and mobility, thus contributing to research intensity. The integration of the gender dimension in research programmes and content will improve the social value of innovations and the fitness for purpose of innovative products.
Type of action: Coordination and Support Actions.
[1] COM(2012) 392 final.
[2] COM(2012) 392 final.
Location:
Albania, Austria, Azores, Belgium, Bosnia and Herzegovina, Bulgaria, Canary Islands, Croatia, Cyprus, Czech Republic, Denmark, Estonia, Faroe Islands, Finland, France, Germany, Greece, Hungary, Ireland, Italy, Kosovo, Latvia, Lithuania, Luxembourg, Malta, Montenegro, Netherlands, North Macedonia, Poland, Portugal, Romania, Serbia, Slovakia, Slovenia, Spain, Sweden, Turkey, UK