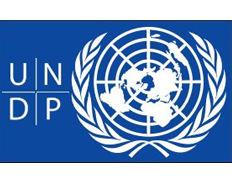 SCBM/ Concurs de Granturi pentru Rapoarte Analitice bazate pe date/ Конкурс Грантов на проведение Аналитических Исследований основанных на данных/ Grants Competition for Evidence-Based Analytical Papers
Details
Sector:
Energy, Labour Market & Employment, Micro-finance, Poverty Reduction, Tourism, Pollution & Waste Management (incl. treatment), Civil Engineering, SME & Private Sector, Research, Transport
Eligible applicants:
NGOs
Date posted:
16 May, 2016
Description
Extended deadline: 20 June 2016, 12:00 (GMT+2:00)
Extended deadline: 10 June 2016, 16:00 (GMT+2:00)
UPDATE 26/05/2016: Pre-proposal Conference Minutes as of 18 May 2016 are now published.
Reg. no.: EoI16/01262
Launch date: 13 May 2016, 15:55 (GMT+2:00)
Deadline: 31 May 2016, 16:00 (GMT+2:00)
Procurement method: Expression of Interest
Category & Sub-category: Grants; Grants to Beneficiaries


GRANTS COMPETITION FOR EVIDENCE-BASED ANALYTICAL PAPERS ON SUSTAINABLE DEVELOPMENT
«Support to Confidence Building Measures» Programme announces an Expression of Interest for Grants opened to registered non-profit organizations, with joint implementation teams from both banks of the Nistru River (as mandatory requirement). The projects approved for funding will be implemented from June 2016 until November 2016.
Within the Expression of Interest, projects of up to 5,000 USD will be selected to develop clear analytical papers, based on evidences, through the use of relevant data and available disaggregation dimensions (i.e. age, gender, geographic area, etc.), which describe the current status in the proposed thematic areas.
The rules and procedures that will guide the submission, selection and implementation of projects can be found in the Applicant's Guidelines (attached to announcement below).

Deadline for submission of proposals: 31 May 2016, 16:00 (Moldova local time).
A pre-bidding conference will take place on 18 May 2016, at 14:00 in the 3rd floor Conference Room of the Le Roi Business Center (29, Sfatul Tarii Str., Chisinau). It will include an introductory presentation on the Sustainable Development Agenda with a question and answer session.
Offers can be submitted either in hard copy, or electronically. Offers received by fax will be rejected. Incomplete offers shall not be examined.
a) Documents/offers in hard copy need to be submitted in a sealed envelope and addressed to:
UNDP Moldova
131, 31 August 1989 Street, MD-2012, Chisinau
Attention: Registry Office/Procurement
b) Offers sent electronically need to be addressed to the following e-mail address: tenders-Moldova@undp.org
---
CONCURS DE GRANTURI PENTRU RAPOARTE ANALITICE BAZATE PE DATE ÎN DOMENIUL DEZVOLTĂRII DURABILE
Programul "Susținerea Măsurilor de Promovare a Încrederii" lansează prezentul apel privind exprimarea interesului pentru Granturi, deschis organizaţiilor non-profit înregistrate în modul corespunzător, împreună cu echipe comune de implementare de pe ambele maluri ale Nistrului (cerință obligatorie). Proiectele aprobate pentru finanţare urmează a fi implementate începând cu luna iunie 2016 şi până în noiembrie 2016.
În cadrul acestui apel vor fi selectate proiecte cu valoarea de până la 5.000 de dolari SUA, în vederea elaborării unor rapoarte analitice clare, bazate pe date, cu utilizarea datelor relevante și dimensiunilor de dezagregare disponibile (de ex., vârstă, gen, zonă geografică, etc.), care să descrie starea de fapt în domeniile tematice propuse.
Regulile şi procedurile care vor ghida procesul de depunere, selectare şi implementare a proiectelor sunt oferite în Ghidul Solicitantului (atasat la anunt mai jos).
Data limită pentru depunerea proiectelor este 31 mai 2016, 16:00 (Moldova, ora locală).
O conferinţă de pre-concurs va avea loc la 18 mai 2016, ora 14:00, în sala de conferinţe de la etajul 3 al Centrului Le Roi (str. Sfatul Ţării 29, Chişinău). Evenimentul va include o prezentare introductivă a Agendei de Dezvoltare Durabilă, urmată de o sesiune de întrebări-răspunsuri.
---
КОНКУРС ГРАНТОВ НА ПРОВЕДЕНИЕ АНАЛИТИЧЕСКИХ ИССЛЕДОВАНИЙ ОСНОВАННЫХ НА ДАННЫХ В ОБЛАСТИ УСТОЙЧИВОГО РАЗВИТИЯ
Программа «Поддержки мер по укреплению доверия» объявляет сбор заявок на выражение заинтересованности в Грантах, открытых для зарегистрированные некоммерческие организации, включающие совместные группы исследователей/аналитиков с обоих берегов Днестра (как обязательное условие). Проекты, утвержденные к финансированию, будут реализованы в период с июня 2016 г. по ноябрь 2016 г.
В рамках конкурса будут отобраны проекты на сумму до 5 000 долларов США в области разработки ясных аналитических работ/отчетов с использованием существующих данных с разбивкой по доступным параметрам (например, по возрастным группам, полу, географической территории, и т.д.), которые бы описывали текущее положение дел в предлагаемых тематических областях.
Правила и процедуры, которые будут применяться к процессу подачи, отбора и реализации проектов, можно найти в документе Руководство заявителя (прикреплённое ниже к данному объявлению).
Крайний срок подачи предложений: 31 мая 2016 г., 16:00.
18 мая 2016, в 14:00, в конференц-зале на третьем этаже бизнес-центра Le Roi (ул. Сфатул Цэрий, 29, Кишинев) состоится пред-конкурсная конференция для всех желающих подать заявки на конкурс. На ней будет представлена Повестка устойчивого развития, а затем участники смогут задать свои вопросы.
There are no similar grants by sectors