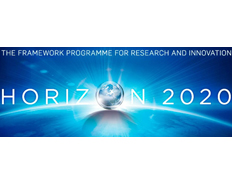 Development of a multi-position valve with associated actuator for cargo fire protection
Details
Location:
EU 27, Switzerland
Contracting Authority Type:
Development Institution
Eligible applicants:
Unrestricted / Unspecified
Eligible nationalities:
Afghanistan, Albania, Algeria, American Samoa, Angola, Anguilla, Argentina, Armenia, Aruba, Austria, Azerbaijan, Azores, Bangladesh, Belarus, Belgium, Belize, Benin, Bermuda, Bhutan, Bolivia, Bosnia and Herzegovina, Botswana, British Virgin Islands, Bulgaria, Burkina Faso, Burundi, Cambodia, Cameroon, Canary Islands, Cape Verde, Caribbean Netherlands, Cayman Islands, Central African Republic, Chad, Chile, Colombia, Comoros, Congo, Costa Rica, Cote d'Ivoire, Croatia, Cuba, Cyprus, Czech Republic, Dem. Rep. Congo, Denmark, Djibouti, Dominica, Commonwealth of, Dominican Republic, Ecuador, Egypt, El Salvador, Eritrea, Estonia, Eswatini (Swaziland), Ethiopia, Falkland Islands, Faroe Islands, Fiji, Finland, France, French Polynesia, French Southern Territory, Gabon, Gambia, Georgia, Germany, Ghana, Greece, Greenland, Grenada, Guatemala, Guinea, Guinea-Bissau, Guyana, Haiti, Honduras, Hungary, Iceland, Indonesia, Iran, Iraq, Ireland, Israel, Italy, Jamaica, Jordan, Kazakhstan, Kenya, Kiribati, Kosovo, Kyrgyzstan, Laos, Latvia, Lebanon, Lesotho, Liberia, Libya, Lithuania, Luxembourg, Madagascar, Malawi, Malaysia, Maldives, Mali, Malta, Marshall Islands, Mauritania, Mauritius, Micronesia, Moldova, Mongolia, Montenegro, Montserrat, Morocco, Mozambique, Myanmar, Namibia, Nepal, Netherlands, New Caledonia, Nicaragua, Niger, Nigeria, North Korea, North Macedonia, Norway, Pakistan, Palau, Palestine / West Bank & Gaza, Panama, Papua New Guinea, Paraguay, Peru, Philippines, Pitcairn, Poland, Portugal, Romania, Rwanda, Saint Helena, Saint Kitts and Nevis, Saint Lucia, Saint Vincent and the Grenadines, Samoa, Sao Tome and Principe, Senegal, Serbia, Seychelles, Sierra Leone, Slovakia, Slovenia, Solomon Islands, Somalia, South Africa, South Sudan, Spain, Sri Lanka, St. Pierre and Miquelon, Sudan, Suriname, Sweden, Switzerland, Syria, Tajikistan, Tanzania, Thailand, Timor-Leste, Togo, Tonga, Tunisia, Turkey, Turkmenistan, Turks and Caicos, Tuvalu, Uganda, UK, Ukraine, Uruguay, Uzbekistan, Vanuatu, Venezuela, Vietnam, Wallis and Futuna, Yemen, Zambia, Zimbabwe
Date posted:
17 Jan, 2020
Description
Call Updates
Apr 15, 2020 5:35:25 PM
Release 4 of the Questions & Answers document was added on 15 April 2020. See the "Additional Documents" section below.
Apr 6, 2020 4:54:15 PM
Becuase of the Covid-19 situation, the deadline for all topics in this call have been extended by 2 weeks from 28 April to 12 May 2020 at 17.00.00 (Brussels local time).
Mar 26, 2020 6:42:05 PM
Release 3 of the Questions & Answers document was added on 26 March 2020. See the "Additional Documents" section below.
Feb 20, 2020 4:56:58 PM
Release 2 of the Questions & Answers document was added on 20 February 2020. See the "Additional Documents" section below.
Jan 28, 2020 12:30:03 AM
The submission session is now available for: JTI-CS2-2020-CfP11-SYS-01-23(CS2-IA)
---
Development of a multi-position valve with associated actuator for cargo fire protection
ID: JTI-CS2-2020-CfP11-SYS-01-23
Type of action: CS2-IA Innovation action
Deadline Model : single-stage
Planned opening date: 28 January 2020
Deadline: 28 April 2020 17:00:00 Brussels time
Horizon 2020
Work programme: H2020-JTI-CLEANSKY-2020-2021
Work programme year: H2020-JTI-CLEANSKY-2020-2021
Call name: Clean Sky 2 Call for Proposals 11
Call ID: H2020-CS2-CFP11-2020-01
Specific Challenge:
Trend for new aircraft and associated systems is to limit their energy consumption. In the frame of the cargo fire protection a regulated valve piloted by an associated actuator has to be developed allowing to optimize and reduce the bleed air consumption. Optimize the weight, reliability and maintainability of such a valve will be the main targets of this study. The work in this topic will allow to provide a high reliable and low cost multi position valve for inerting applications. Please refer to the full topic descriptions document published in this call.
Location:
EU 27, Iceland, Liechtenstein, Norway, Switzerland
Location:
EU 27, Iceland, Liechtenstein, Norway, Switzerland