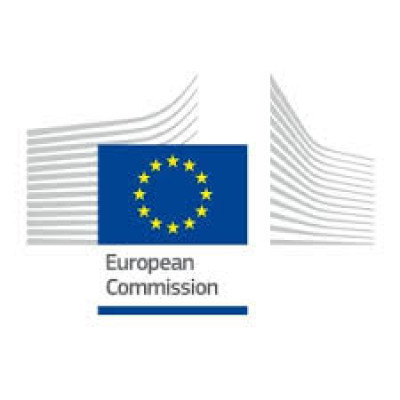 Erasmus Mundus Design Measures
Details
Contracting Authority Type:
Development Institution
Eligible applicants:
Academic Institutions
Eligible nationalities:
EU 27
Date posted:
29 Apr, 2021
Description
Call updates
Dec 2, 2021 6:37:37 PM
EVALUATION RESULTS:
Published: 25.03.2021
Deadline: 17.06.2021
Available budget: EUR 2 000 000
The results of the evaluation are as follows:
Number of proposals submitted (including proposals transferred from or to other calls): 148
Number of inadmissible proposals: 0
Number of ineligible proposals: 0
Number of above-threshold proposals: 99
Total budget requested for above-threshold proposals: EUR 5 442 900
Number of proposals proposed for funding: 40
We recently informed the applicants about the evaluation results for their proposals.
Jun 22, 2021 7:39:38 PM
Dear applicants,
ERASMUS-EDU-2021-EMJM-DESIGN call has closed.
The number of registrations/submissions is the following:
| | |
| --- | --- |
| Deleted | 170 |
| Draft | 230 |
| Submitted | 148 |
| Withdrawn | 3 |
| Total | 551 |
Jun 15, 2021 10:49:33 AM
Dear applicants,
Make sure that you have downloaded the correct templates for EMDM. It must correspond to the following documents:
Tpl_Application Form (Part B SEP) (ERASMUS LSI): Technical Description (Part B) ERASMUS - Standard LS Type I
Tpl_Detailed Budget Table (ERASMUS LS I): DETAILED BUDGET TABLE ERASMUS LS I — PROPOSAL
Jun 7, 2021 3:02:29 PM
Dear Applicant,
The eGrants system had a technical problem with regard to the access of Excel uploaded files in the submission area which has now been solved.
In the event you already have uploaded any excel file in the submission area, but not submitted the application, we invite you to:
• Delete it
• Upload again your original excel file
We would also like to inform you that the FAQs are now available on the Portal.
Apr 29, 2021 10:31:44 AM
The submission session is now available for: ERASMUS-EDU-2021-EMJM-DESIGN(ERASMUS-LS)
---
Erasmus Mundus Design Measures
TOPIC ID: ERASMUS-EDU-2021-EMJM-DESIGN
Programme: Erasmus+ Programme (ERASMUS)
Work programme part: ERASMUS-2021
Call: Erasmus Mundus Design Measures (ERASMUS-EDU-2021-EMJM-DESIGN)
Work programme year: ERASMUS-2021
Type of action: ERASMUS-LS ERASMUS Lump Sum Grants
Type of MGA: ERASMUS Lump Sum Grant [ERASMUS-AG-LS]
Deadline model: single-stage
Opening date: 20 April 2021
Deadline date: 26 May 2021 17:00:00 Brussels time
Topic description

Scope:The main objective of Erasmus Mundus Design Measures (EMDM) is to encourage the development of new, innovative, high-level integrated transnational study programmes at Master level. These design measures should involve (a) Erasmus+ Programme Countries, (b) institutions, and/or (c) thematic areas that are under-represented in Erasmus Mundus (see Erasmus Mundus Catalogue).
Erasmus Mundus Design Measures (EMDM) should enhance the capacities of universities to modernise and internationalise their curricula and teaching practices, pool resources, and for higher education systems to develop common mechanisms related to quality assurance, accreditation and recognition of degrees and credits. The support is also intended to explore and exploit the opportunities offered by the European Approach for Quality Assurance of Joint Programmes. Based on the high degree of jointness/integration among the participating institutions, such integrated transnational programmes should contribute to the integration and internationalisation of the European Higher Education Area (EHEA).