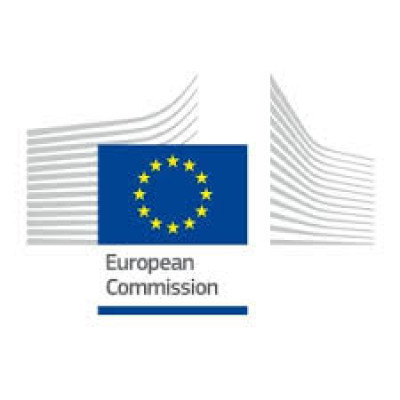 Details
Contracting Authority Type:
Development Institution
Sector:
Social Development, Urban Development
Eligible applicants:
Government Bodies, Private Sector
Eligible nationalities:
Europe Non EU 27, Anguilla, Aruba, Austria, Azores, Belgium, Bermuda, British Virgin Islands, Bulgaria, Canary Islands, Caribbean Netherlands, Cayman Islands, Croatia, Cyprus, Czech Republic, Denmark, Estonia, Falkland Islands, Faroe Islands, Finland, France, French Polynesia, French Southern Territory, Germany, Greece, Greenland, Hungary, Ireland, Italy, Latvia, Lithuania, Luxembourg, Malta, Montserrat, Netherlands, New Caledonia, Pitcairn, Poland, Portugal, Romania, Saint Helena, Slovakia, Slovenia, Spain, St. Pierre and Miquelon, Sweden, Turks and Caicos, Wallis and Futuna
Date posted:
03 Jun, 2021
Description
Call updates
Jan 18, 2022 9:38:19 AM
Call update flash info
CERV-2021-CITIZENS-NT - Call for proposals Networks of Towns
Publication date: 20 May 2021

Type of action: CERV-LS CERV Lump Sum Grants

Opening date: 02 June 2021

Single-stage

Deadline: 26 August 2021 17:00:00

Call's budget:

4.200.000

EUR
Number of proposals submitted: 68
Number of eligible proposals: 59
The results of the evaluation were communicated to the applicants via the Funding and Tenders Portal on 14 January 2022.
Summary of the results:
Award of grant to 26 proposals for the amount of EUR

4.764.600

(which

includes EUR 4.200.000

total indicative budget foreseen for the Networks of Towns topic, plus the

allocation of EUR 564 600 of non-used budget from the Town-Twinning topic

)

7 proposals are placed on the reserve list for the amount of EUR 1

.001.490,00

Rejection of 26 proposals due to insufficient relevance and/or quality

Rejection of 9 inadmissible/ineligible proposals
Jun 2, 2021 12:26:57 PM
The submission session is now available for: CERV-2021-CITIZENS-TOWN-NT(CERV-LS)
---
Network of Towns
TOPIC ID: CERV-2021-CITIZENS-TOWN-NT
Programme: Citizens, Equality, Rights and Values Programme (CERV)
Call: Call for proposals for town-twinning and networks of towns (CERV-2021-CITIZENS-TOWN)
Type of action: CERV-LS CERV Lump Sum Grants
Type of MGA: CERV Lump Sum Grant [CERV-AG-LS]
Deadline model: single-stage
Opening date: 20 May 2021
Deadline date: 26 August 2021 17:00:00 Brussels time
Topic description

Scope:Municipalities and associations working together on a common theme in a long-term perspective may wish to develop networks of towns to make their cooperation more sustainable. Networking between municipalities on issues of common interest appears to be an important means for enabling the exchange of good practices.
Twinning is a strong link that binds municipalities; therefore, the potential of the networks created by a series of town twinning links should be used for developing thematic and long-lasting cooperation between towns. The European Commission supports the development of such networks, which are important for ensuring structured, intense and multifaceted cooperation, therefore contributing to maximising the impact of the Programme.
Networks of Towns are expected to:
- Integrate a range of activities around the subject(s) of common interest to be addressed in the context of the Programme's objectives or policy priorities;
- Mobilise citizens across the Europe;
- To deepen and intensify the cooperation of towns and municipalities and offer them the possibility to debate in a long term perspective, to develop sustainable networks and to outline their long-term vision for the future of European integration.