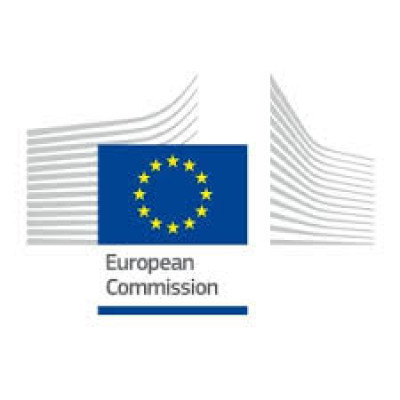 European Cooperation projects Medium Scale
Details
Contracting Authority Type:
Development Institution
Sector:
Culture, Media and Communications
Eligible applicants:
Government Bodies, Private Sector
Eligible nationalities:
Europe Non EU 27, Anguilla, Aruba, Austria, Azores, Belgium, Bermuda, British Virgin Islands, Bulgaria, Canary Islands, Caribbean Netherlands, Cayman Islands, Croatia, Cyprus, Czech Republic, Denmark, Estonia, Falkland Islands, Faroe Islands, Finland, France, French Polynesia, French Southern Territory, Germany, Greece, Greenland, Hungary, Ireland, Italy, Latvia, Lithuania, Luxembourg, Malta, Montserrat, Netherlands, New Caledonia, Pitcairn, Poland, Portugal, Romania, Saint Helena, Slovakia, Slovenia, Spain, St. Pierre and Miquelon, Sweden, Turks and Caicos, Wallis and Futuna
Date posted:
09 Jun, 2021
Description
Call Updates
Jun 15, 2021 6:57:19 PM
The submission session is now available for: CREA-CULT-2021-COOP-2(CREA-LS)
---
European Cooperation projects Medium Scale
TOPIC ID: CREA-CULT-2021-COOP-2
Programme: Creative Europe Programme (CREA)
Work programme part: CREA-2021
Call: European Cooperation projects (CREA-CULT-2021-COOP)
Work programme year: CREA-2021
Type of action: CREA-LS CREA Lump Sum Grants
Type of MGA: CREA Lump Sum Grant [CREA-AG-LS]
Deadline model: single-stage
Planned opening date: 08 June 2021
Deadline date: 07 September 2021 17:00:00 Brussels time
Topic description

Objective:Objectives
This action will support projects involving a large diversity of players active in different cultural and creative sectors, to carry out a broad spectrum of activities and initiatives. The action is anchored in the policy framework of the Culture strand of the Creative Europe programme and its cross-cutting issues (inclusiveness, reduction of environmental impact and gender equality). European cooperation projects are also meant to contribute to the implementation of emerging EU policy initiatives such as the New European Bauhaus.
European cooperation projects are open to all the cultural and creative sectors. However, considering that this action aims at pursuing the objectives of the CULTURE strand of the programme, projects involving exclusively organisations from the audio-visual sector and projects of an exclusive audiovisual content are not targeted for funding under it.
Support will be given to cooperation projects contributing to the following objectives:
Objective 1 - Transnational creation and circulation: to strengthen the transnational creation and circulation of European works and artists;
Objective 2 – Innovation: to enhance the capacity of European cultural and creative sectors to nurture talents, to innovate, to prosper and to generate jobs and growth.
Concretely the targeted projects are the following:
Transnational creation and circulation: where trans-national co-operation is required for artistic and financing reasons. This is in line with the legal base and its priorities in order to increase the European dimension of the artistic and creative process. Co-production is also a tool to stimulate creativity, share resources and facilitate the trans-national distribution of content and the circulation of artists. Projects will have to take into account the new context such as health or environmental concerns and integrate innovative (digital) ways of producing and disseminating content.
Innovation: is necessary for the evolution of the sector and its competiveness. Innovation has to be understood in a broad way. Innovations are not necessarily of a technological nature and can include the development and experimentation of new practices or new models but also the transfer and dissemination of good practices from more advanced European regions or sectors to other regions in Europe or disciplines.
Applicants shall identify and select (in part C of the application form) which of the two above-mentioned objectives (Objective 1 or Objective 2) the proposed project aims to address (this selection shall be made even if some projects could be relevant for both objectives). The extent to which the objective chosen is addressed by the project will be assessed under the award criterion ''Relevance". See Section 9 of this document.
Themes and priorities (scope)
In addition, projects shall address at least one (and no more than two) of the following priorities:
Audience: to increase cultural access to and participation in culture as well as audience engagement and development both physically and digitally;
Social inclusion: to promote societal resilience and to enhance social inclusion in/through culture in particular of/for people with disabilities, people belonging to minorities and people belonging to socially marginalised groups, as well as intercultural dialogue;
Sustainability: to contribute to the European Green Deal and including the New European Bauhaus, by encouraging the European cultural and creative sectors to co-create, adopt and disseminate more environment-friendly practices, as well as to raise awareness on sustainable development through their cultural activities;
New technology: to help the European cultural and creative sectors fully take advantage of new technologies to enhance their competitiveness, as well as to accelerate their digital transition as a response to the COVID-19 crisis;
International dimension: to build the capacity within the European cultural and creative sectors, including grass-roots organisations and micro-organisations, to be active at the international level – in Europe and beyond;
Projects from the sectors book and publishing, music, architecture and cultural heritage can either address one of the priorities spelled out above (priorities 1 to 5) or address the following sector specific priorities (10% of the budget of the call will be allocated to projects implementing sector-specific priority).
Projects from other sectors can only address the priorities indicated above (priorities 1 to 5).
Applicants will have to choose in part C of the application form which cultural sector(s) the project is primarily related to.
Sector specific priorities: For 2021, the following targeted annual priorities have been defined for the sectors music, publishing, cultural heritage and architecture, as identified by political dialogues and stakeholders' consultations, to support capacity building activities, such as training, networking or market access activities, and support to become more resilience.
Projects shall meet the following specific sectorial priorities:
For the book (publishing) sector: Reinforce the capacity of book sector professionals in the sales of translation or adaptation rights with a view to increase the circulation of European literary works, and in particular works written in lesser-used languages, in Europe and beyond.
For the music sector: Building on the 2018-2020 Music Moves Europe preparatory action on music, and considering the specific circumstances of the pandemic and its impact, reinforce the capacity of music professionals in:Music creation, promotion, distribution and monetisation, helping the sector to address in particular new digital, legal and technical trends stemming from innovations in the market and new business models; or
Cross-border circulation of European music and music export beyond EU borders.
For the architecture sector: Reinforce the capacity of European architects in:Communication, co-creation and mediation with citizens and relevant stakeholders in design, planning and building processes; or
The integration of European Green Deal and in particular New European Bauhaus principles in their practices; or
The internationalization of careers in Europe and beyond.
For the cultural heritage sector: Reinforce the capacity of cultural heritage professionals in:Engagement and mediation with citizens in the interpretation, communication and presentation of cultural heritage to develop relationships with audiences and stakeholders, taking into account evolving technological and digital methods of content creation and presentation of archived output, and drawing lessons learnt during the lockdown;
Digitisation of cultural heritage material, sites and historical buildings including the use of 3D and AI technologies;
Risk management for cultural heritage – with a focus on prevention and risk preparedness in relation to natural and non-natural hazards including climate change adaptation and mitigation in accordance with the principles of the European Green Deal.
Proposals shall include, in the application form, a substantiated strategy and description of how they plan to implement the chosen priority/ies. Projects can select a maximum of two of these priorities in part C of the application form. These should be the most relevant priorities addressed in the project. The extent to which the priorities chosen are addressed by the project will be assessed under the award criterion ''Relevance". See Section 9 of this document.
Cross-cutting issues
Proposals shall take into consideration the cross-cutting issues of inclusion, diversity, gender equality, and environment and fight against climate change in the design and the implementation of their project (please refer to part 1 of this document).
A strategy on how cross-cutting issues are addressed in the project should be outlined in the application form. The extent to which the issues are addressed in the project will be assessed under the award criterion ''Relevance". See Section 9 of this document.
Expected impact
This action is expected to foster cooperation between organisations active in the culture field, to increase the European dimension of creation and circulation of European artistic content as well as to encourage the development, experimentation, dissemination or application of new and innovative practices