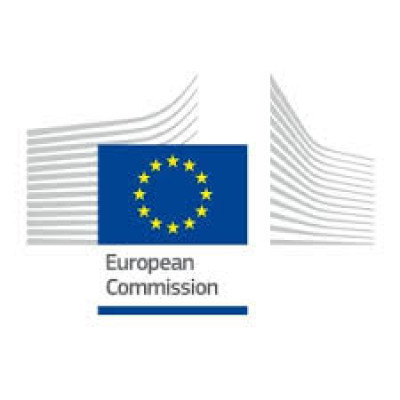 Details
Contracting Authority Type:
Development Institution
Sector:
Media and Communications
Eligible applicants:
Government Bodies, Private Sector
Eligible nationalities:
Europe Non EU 27, Anguilla, Aruba, Austria, Azores, Belgium, Bermuda, British Virgin Islands, Bulgaria, Canary Islands, Caribbean Netherlands, Cayman Islands, Croatia, Cyprus, Czech Republic, Denmark, Estonia, Falkland Islands, Faroe Islands, Finland, France, French Polynesia, French Southern Territory, Germany, Greece, Greenland, Hungary, Ireland, Italy, Latvia, Lithuania, Luxembourg, Malta, Montserrat, Netherlands, New Caledonia, Pitcairn, Poland, Portugal, Romania, Saint Helena, Slovakia, Slovenia, Spain, St. Pierre and Miquelon, Sweden, Turks and Caicos, Wallis and Futuna
Date posted:
10 Jun, 2021
Description
Call updates
Nov 18, 2021 11:36:45 AM
Call CREA-MEDIA-2021-CODEV has closed on 17 November 2021 – 17:00:00 CET (Brussels).
180 proposals have been submitted.
Evaluation results are expected to be communicated in May 2022.
Aug 10, 2021 9:43:50 AM

Please note that currently only one user can create and edit the audiovisual work information in the Creative Europe MEDIA Database. In case of access problems, the user information could be communicated to other members of the coordinator's organisation.
Jun 28, 2021 3:30:55 PM
Publication date of the Call: 9/06/2021
IMPORTANT: the mandatory co-development agreement must be uploaded in the submission system under the slot 'Other Annexes'.
Jun 25, 2021 4:18:29 PM
The submission session is now available for: CREA-MEDIA-2021-CODEV(CREA-LS)
---
European Co-development
TOPIC ID: CREA-MEDIA-2021-CODEV
Programme: Creative Europe Programme (CREA)
Call: European Co-development (CREA-MEDIA-2021-CODEV)
Type of action: CREA-LS CREA Lump Sum Grants
Type of MGA: CREA Lump Sum Grant [CREA-AG-LS]
Deadline model: single-stage
Planned opening date: 01 June 2021
Deadline date: 17 November 2021 17:00:00 Brussels time
Topic description

Objective:The objective of the support to European co-development is to support the cooperation among European production companies that are developing works with a strong international audience potential.
Expected results
Increased collaboration at development stage between European production companies from different countries and from different markets and consequently an increased number of co-productions.
Increased quality, feasibility, cross-border potential and market value of selected projects.
A stronger position on European and international markets for companies selected under European co-development.
Description of the activities to be funded
The European co-development shall provide support to the development of a single project for commercial exploitation intended for cinema release, television broadcasting or commercial exploitation on digital platforms or a multi-platform environment in the following categories: animation, creative documentary or fiction. The project must be co-developed by at least two European independent production companies, having signed a co-development agreement specifying the division of tasks and the collaboration on creative aspects.
The aim is to provide funds to audiovisual production companies to develop works with high creative value and cultural diversity and wide cross-border exploitation potential. Companies are encouraged to develop strong and innovative collaborations at creative and financing level and to develop strategies for marketing and distribution from the outset of the development phase thus improving the potential to reach audiences at a European and international level.
Special attention will be given to applications presenting adequate strategies to ensure more sustainable and more environmentally-respectful industry and to ensure gender balance, inclusion, diversity and representativeness.