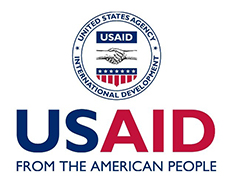 Sierra Leone People-To-People Peacebuilding Program: Cooperative Agreement
Details
Contracting Authority Type:
Development Institution
Sector:
Gender, Social Development, Youth, Human Rights
Eligible applicants:
Unrestricted / Unspecified
Eligible nationalities:
Sierra Leone
Date posted:
11 Jun, 2021
Description
The United States Agency for International Development (USAID), a US independent agency mainly responsible for managing civilian foreign aid and development assistance and one of the world's biggest official aid agencies, has launched a program entitled the "Sierra Leone People-To-People Peacebuilding Program: Cooperative Agreement" the goal of which is to prevent and reduce politically motivated violence by fostering the involvement of local actors, especially women and youth. The initiative also attempts to overcome underlying ethnic, regional and political divides by fostering trust within and between these communities to decrease the risk of violence caused by political problems and processes, with an emphasis on assisting women and youth to lead on addressing these problems via local organizations. The anticipated solicitation release date is November 25, 2021. The anticipated award date is June 1, 2022.