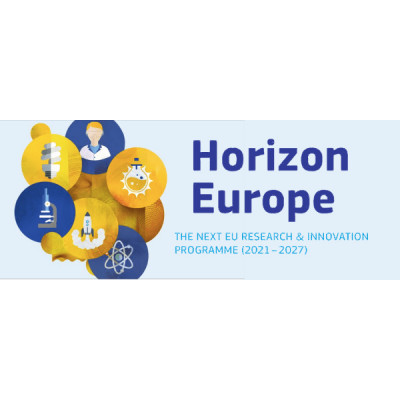 Manufacturing technologies for bio-based materials (Made in Europe Partnership) (RIA)
Details
Contracting Authority Type:
Development Institution
Sector:
Environment & NRM, Industry, Commerce & Services, Standards & Consumer Protection
Eligible applicants:
Unrestricted / Unspecified, Individuals
Eligible nationalities:
Afghanistan, Albania, Algeria, American Samoa, Angola, Anguilla, Argentina, Armenia, Aruba, Austria, Azerbaijan, Azores, Bangladesh, Belarus, Belgium, Belize, Benin, Bermuda, Bhutan, Bolivia, Bosnia and Herzegovina, Botswana, British Virgin Islands, Bulgaria, Burkina Faso, Burundi, Cambodia, Cameroon, Canary Islands, Cape Verde, Caribbean Netherlands, Cayman Islands, Central African Republic, Chad, Chile, Colombia, Comoros, Congo, Costa Rica, Cote d'Ivoire, Croatia, Cuba, Cyprus, Czech Republic, Dem. Rep. Congo, Denmark, Djibouti, Dominica, Commonwealth of, Dominican Republic, Ecuador, Egypt, El Salvador, Eritrea, Estonia, Eswatini (Swaziland), Ethiopia, Falkland Islands, Faroe Islands, Fiji, Finland, France, French Polynesia, French Southern Territory, Gabon, Gambia, Georgia, Germany, Ghana, Greece, Greenland, Grenada, Guatemala, Guinea, Guinea-Bissau, Guyana, Haiti, Honduras, Hungary, Iceland, Indonesia, Iran, Iraq, Ireland, Israel, Italy, Jamaica, Jordan, Kazakhstan, Kenya, Kiribati, Kosovo, Kyrgyzstan, Laos, Latvia, Lebanon, Lesotho, Liberia, Libya, Lithuania, Luxembourg, Madagascar, Malawi, Malaysia, Maldives, Mali, Malta, Marshall Islands, Mauritania, Mauritius, Micronesia, Moldova, Mongolia, Montenegro, Montserrat, Morocco, Mozambique, Myanmar, Namibia, Nepal, Netherlands, New Caledonia, Nicaragua, Niger, Nigeria, North Korea, North Macedonia, Norway, Pakistan, Palau, Palestine / West Bank & Gaza, Panama, Papua New Guinea, Paraguay, Peru, Philippines, Pitcairn, Poland, Portugal, Romania, Rwanda, Saint Helena, Saint Kitts and Nevis, Saint Lucia, Saint Vincent and the Grenadines, Samoa, Sao Tome and Principe, Senegal, Serbia, Seychelles, Sierra Leone, Slovakia, Slovenia, Solomon Islands, Somalia, South Africa, South Sudan, Spain, Sri Lanka, St. Pierre and Miquelon, Sudan, Suriname, Sweden, Switzerland, Syria, Tajikistan, Tanzania, Thailand, Timor-Leste, Togo, Tonga, Tunisia, Turkey, Turkmenistan, Turks and Caicos, Tuvalu, Uganda, Ukraine, Uruguay, Uzbekistan, Vanuatu, Venezuela, Vietnam, Wallis and Futuna, Yemen, Zambia, Zimbabwe
Date posted:
14 Jun, 2021
Description
Call updates

Jun 22, 2021 4:20:15 PM
The submission session is now available for: HORIZON-CL4-2021-TWIN-TRANSITION-01-05(HORIZON-RIA)
---
Manufacturing technologies for bio-based materials (Made in Europe Partnership) (RIA)
TOPIC ID: HORIZON-CL4-2021-TWIN-TRANSITION-01-05
Programme: Horizon Europe Framework Programme (HORIZON)
Call: TWIN GREEN AND DIGITAL TRANSITION 2021 (HORIZON-CL4-2021-TWIN-TRANSITION-01)
Type of action: HORIZON-RIA HORIZON Research and Innovation Actions
Type of MGA: HORIZON Action Grant Budget-Based [HORIZON-AG]
Deadline model: single-stage
Planned opening date: 22 June 2021
Deadline date: 23 September 2021 17:00:00 Brussels time
Topic description
ExpectedOutcome:
Projects are expected to contribute to the following outcomes:
Demonstrate relevant scale production of innovative bio-based products to substitute traditional materials with high environmental footprint;
Develop products with similar or better mechanical, physical and chemical properties, while having a substantially lower environmental footprint and being sustainable, non-toxic and recyclable when compared to non-bio-based materials;
Demonstrate disruptive innovation of bio-based materials production in at least three different manufacturing value chains;
Develop sustainable business models for materials sourcing and recycling.
Scope:
The 2020 Circular Economy Action Plan aims at making sustainable products the norm in the EU. Twenty-first century manufacturing requires new materials and new techniques to produce them. Rapid progress in manufacturing technologies using new and alternative materials, such as biomaterials, is one of the drivers of this trend. This new frontier of science is a multidisciplinary research field combining engineering, physics, chemistry, biology, material science, which allow the production of bio-based products. Particularly interesting with respect to the green transition of the economy are sustainable products made from bio-based materials that are easy to reuse and recycle. Also, these materials would reduce the environmental footprint of waste streams. However, the use of reusable and recyclable products based on bio-based materials should increase substantially in order to build a truly sustainable manufacturing industry.
These technologies provide a valid alternative to conventional materials with a substantially lower environmental impact with a range of applications for example in construction, food, medical, packaging and textile industries.
Research activities should address the following areas:
Optimisation and improvement of smart manufacturing processes, e.g. additive manufacturing, injection moulding, extrusion etc., to unlock the full potential of bio-based materials, such as carbon-positive bioplastics, biopolymers and other fibre-based materials (e.g. cellulose-based components and marine-based components);
Use of carbon positive bio-based materials, such as composite, rubber, plastics, in different products to achieve high technical properties while lowering the environmental footprint;
Combine the use of different bio-based materials to facilitate refurbishing and re-manufacturing of products to achieve circularity by design
Adapt existing or new characterisation methods and quality controls for the bio-based materials in different formats and for new and regenerated products;
Support the creation of a skilled workforce, through training/qualification of personnel, capable of using and implementing biomaterial-based manufacturing activities;
Demonstrations and use cases for transitions towards green manufacturing technologies incorporating bio-based materials with a significant reduction in the environmental footprint across the entire manufacturing and/or product lifecycle.
Address standardization activities of bio-based materials and adapted characterisation methods and quality controls for bio-based materials in their different formats and applications.
Proposals submitted under this topic should include a business case and exploitation strategy, as outlined in the introduction to this Destination.
Research must build on existing standards or contribute to standardisation. Interoperability for data sharing should be addressed. Additionally, a strategy for skills development should be presented, associating social partners when relevant.
All projects should build on or seek collaboration with existing projects and develop synergies with other relevant European, national or regional initiatives, funding programmes and platforms.
This topic implements the co-programmed European Partnership Made in Europe.
Specific Topic Conditions:
Activities are expected to start at TRL 4 and achieve TRL 6 by the end of the project – see General Annex B.
Cross-cutting Priorities:
Co-programmed European Partnerships
Ocean sustainability and blue economy
There are no similar grants by sectors