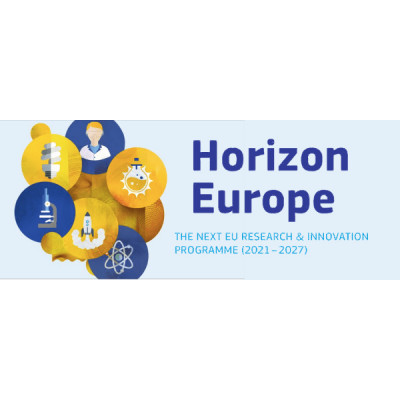 Smart and multifunctional biomaterials for health innovations (RIA)
Details
Contracting Authority Type:
Development Institution
Sector:
Health, Science & Innovation, Research
Eligible applicants:
Unrestricted / Unspecified, Individuals
Eligible nationalities:
Afghanistan, Albania, Algeria, American Samoa, Angola, Anguilla, Argentina, Armenia, Aruba, Austria, Azerbaijan, Azores, Bangladesh, Belarus, Belgium, Belize, Benin, Bermuda, Bhutan, Bolivia, Bosnia and Herzegovina, Botswana, British Virgin Islands, Bulgaria, Burkina Faso, Burundi, Cambodia, Cameroon, Canary Islands, Cape Verde, Caribbean Netherlands, Cayman Islands, Central African Republic, Chad, Chile, Colombia, Comoros, Congo, Costa Rica, Cote d'Ivoire, Croatia, Cuba, Cyprus, Czech Republic, Dem. Rep. Congo, Denmark, Djibouti, Dominica, Commonwealth of, Dominican Republic, Ecuador, Egypt, El Salvador, Eritrea, Estonia, Eswatini (Swaziland), Ethiopia, Falkland Islands, Faroe Islands, Fiji, Finland, France, French Polynesia, French Southern Territory, Gabon, Gambia, Georgia, Germany, Ghana, Greece, Greenland, Grenada, Guatemala, Guinea, Guinea-Bissau, Guyana, Haiti, Honduras, Hungary, Iceland, Indonesia, Iran, Iraq, Ireland, Israel, Italy, Jamaica, Jordan, Kazakhstan, Kenya, Kiribati, Kosovo, Kyrgyzstan, Laos, Latvia, Lebanon, Lesotho, Liberia, Libya, Lithuania, Luxembourg, Madagascar, Malawi, Malaysia, Maldives, Mali, Malta, Marshall Islands, Mauritania, Mauritius, Micronesia, Moldova, Mongolia, Montenegro, Montserrat, Morocco, Mozambique, Myanmar, Namibia, Nepal, Netherlands, New Caledonia, Nicaragua, Niger, Nigeria, North Korea, North Macedonia, Norway, Pakistan, Palau, Palestine / West Bank & Gaza, Panama, Papua New Guinea, Paraguay, Peru, Philippines, Pitcairn, Poland, Portugal, Romania, Rwanda, Saint Helena, Saint Kitts and Nevis, Saint Lucia, Saint Vincent and the Grenadines, Samoa, Sao Tome and Principe, Senegal, Serbia, Seychelles, Sierra Leone, Slovakia, Slovenia, Solomon Islands, Somalia, South Africa, South Sudan, Spain, Sri Lanka, St. Pierre and Miquelon, Sudan, Suriname, Sweden, Switzerland, Syria, Tajikistan, Tanzania, Thailand, Timor-Leste, Togo, Tonga, Tunisia, Turkey, Turkmenistan, Turks and Caicos, Tuvalu, Uganda, Ukraine, Uruguay, Uzbekistan, Vanuatu, Venezuela, Vietnam, Wallis and Futuna, Yemen, Zambia, Zimbabwe
Date posted:
14 Jun, 2021
Description
Call Updates
Apr 5, 2022 5:43:36 PM

Deadline HORIZON-CL4-2022-RESILIENCE-01: 30.03.2022
A total of 991 proposals were submitted in response to this call.

The number of proposals for each topic is shown below:
HORIZON-CL4-2022-RESILIENCE-01-13: 100
Oct 12, 2021 12:00:01 AM
The submission session is now available for: HORIZON-CL4-2022-RESILIENCE-01-13(HORIZON-RIA)
---
Smart and multifunctional biomaterials for health innovations (RIA)
TOPIC ID: HORIZON-CL4-2022-RESILIENCE-01-13
Programme: Horizon Europe Framework Programme (HORIZON)
Call: A DIGITISED, RESOURCE-EFFICIENT AND RESILIENT INDUSTRY 2022 (HORIZON-CL4-2022-RESILIENCE-01)
Type of action: HORIZON-RIA HORIZON Research and Innovation Actions
Type of MGA: HORIZON Action Grant Budget-Based [HORIZON-AG]
Deadline model: single-stage
Planned opening date: 12 October 2021
Deadline date: 30 March 2022 17:00:00 Brussels time
Topic description
ExpectedOutcome:
Multi-functional biomaterials are capable, by virtue of their own material ingredients or surface properties, of achieving several biological responses simultaneously. They may also help to dampen those that are undesirable such as inflammation, infection, corrosion and issues related to bio and immune compatibility, while taking into account the specificities due to sex, race and age.
Projects are expected to contribute to the following outcomes:
Offer solutions through the development of multifunctional biomaterials to address and mitigate multiple bottlenecks in response to unmet clinical needs;
Provide improved biocompatibility, biospecificity and longevity of medical devices or if relevant, improved bioactivity and/or biodegradability; physiological and biomechanical constraints and implications should also be considered.
Show that the regulatory and IPR strategies are compatible with the overall research objectives.
Scope:
Multifunctional biomaterials play a major part in shaping the future of Advanced Therapies and Medical Devices. Health applications may include but are not limited to tissue engineering, artificial organs, implants, bioinks for bioprinting platforms, microfluidics, bioactive scaffolds, wearable and implantable devices, in-vitro diagnostics etc.
Projects funded under this topic should further:
Develop and/or validate specific multifunctional biomaterials or micro systems for use in an eventual advanced therapy, medicinal product or medical device;
Preclinical regulatory affairs as well as manufacturing processes would also need to be addressed, including up-scaling and good manufacturing practice (GMP);
Pay special attention to the needs of Small and Medium-Sized Enterprises (SMEs) as well as to the ultimate clinical applications of these biomaterials;
Present a solid economical evaluation of possible savings, together with patient benefits.
Proposals submitted under this topic should include a business case and exploitation strategy, as outlined in the introduction to this Destination.
This topic is open for international cooperation where the EU has reciprocal benefit, while excluding industrial competitors from countries where the safeguarding of IPRs cannot be guaranteed.
Specific Topic Conditions:
Activities are expected to start at TRL 3 and achieve TRL 5 by the end of the project – see General Annex B.