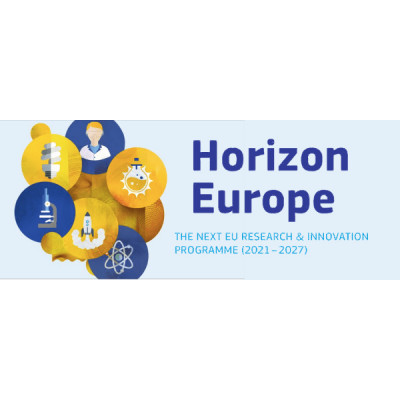 Improving national AKIS organisation in a co-creative process across the EU
Details
Contracting Authority Type:
Development Institution
Sector:
Environment & NRM, Inst. Devt. & Cap. building, Agriculture
Eligible applicants:
Unrestricted / Unspecified, Individuals
Eligible nationalities:
Afghanistan, Albania, Algeria, American Samoa, Angola, Anguilla, Argentina, Armenia, Aruba, Austria, Azerbaijan, Azores, Bangladesh, Belarus, Belgium, Belize, Benin, Bermuda, Bhutan, Bolivia, Bosnia and Herzegovina, Botswana, British Virgin Islands, Bulgaria, Burkina Faso, Burundi, Cambodia, Cameroon, Canary Islands, Cape Verde, Caribbean Netherlands, Cayman Islands, Central African Republic, Chad, Chile, Colombia, Comoros, Congo, Costa Rica, Cote d'Ivoire, Croatia, Cuba, Cyprus, Czech Republic, Dem. Rep. Congo, Denmark, Djibouti, Dominica, Commonwealth of, Dominican Republic, Ecuador, Egypt, El Salvador, Eritrea, Estonia, Eswatini (Swaziland), Ethiopia, Falkland Islands, Faroe Islands, Fiji, Finland, France, French Polynesia, French Southern Territory, Gabon, Gambia, Georgia, Germany, Ghana, Greece, Greenland, Grenada, Guatemala, Guinea, Guinea-Bissau, Guyana, Haiti, Honduras, Hungary, Iceland, Indonesia, Iran, Iraq, Ireland, Israel, Italy, Jamaica, Jordan, Kazakhstan, Kenya, Kiribati, Kosovo, Kyrgyzstan, Laos, Latvia, Lebanon, Lesotho, Liberia, Libya, Lithuania, Luxembourg, Madagascar, Malawi, Malaysia, Maldives, Mali, Malta, Marshall Islands, Mauritania, Mauritius, Micronesia, Moldova, Mongolia, Montenegro, Montserrat, Morocco, Mozambique, Myanmar, Namibia, Nepal, Netherlands, New Caledonia, Nicaragua, Niger, Nigeria, North Korea, North Macedonia, Norway, Pakistan, Palau, Palestine / West Bank & Gaza, Panama, Papua New Guinea, Paraguay, Peru, Philippines, Pitcairn, Poland, Portugal, Romania, Rwanda, Saint Helena, Saint Kitts and Nevis, Saint Lucia, Saint Vincent and the Grenadines, Samoa, Sao Tome and Principe, Senegal, Serbia, Seychelles, Sierra Leone, Slovakia, Slovenia, Solomon Islands, Somalia, South Africa, South Sudan, Spain, Sri Lanka, St. Pierre and Miquelon, Sudan, Suriname, Sweden, Switzerland, Syria, Tajikistan, Tanzania, Thailand, Timor-Leste, Togo, Tonga, Tunisia, Turkey, Turkmenistan, Turks and Caicos, Tuvalu, Uganda, Ukraine, Uruguay, Uzbekistan, Vanuatu, Venezuela, Vietnam, Wallis and Futuna, Yemen, Zambia, Zimbabwe
Date posted:
17 Jun, 2021
Description
Call updates
Oct 7, 2021 5:30:28 PM
The Call HORIZON-CL6-2021-GOVERNANCE-01 (Innovative governance, environmental observations and digital solutions in support of the Green Deal) has closed on the 6th October 2021 92 proposals have been submitted.
The breakdown per topic is: HORIZON-CL6-2021-GOVERNANCE-01-25 : 1
Evaluation results are expected to be communicated around end of January 2022
Jul 9, 2021 11:10:26 AM
To know more about how applicants shall select one of the three inter-connected transformation actions - as specified in the topic scope - when submitting a proposal, an FAQ is published on the FAQ section of topic HORIZON-CL6-2021-GOVERNANCE-01-02. This FAQ can also be accessed directly by clicking here.
Jun 22, 2021 4:20:04 PM
The submission session is now available for: HORIZON-CL6-2021-GOVERNANCE-01-25(HORIZON-CSA)
---
Improving national AKIS organisation in a co-creative process across the EU
TOPIC ID: HORIZON-CL6-2021-GOVERNANCE-01-25
Programme: Horizon Europe Framework Programme (HORIZON)
Call: Innovative governance, environmental observations and digital solutions in support of the Green Deal (HORIZON-CL6-2021-GOVERNANCE-01)
Type of action: HORIZON-CSA HORIZON Coordination and Support Actions
Type of MGA: HORIZON Action Grant Budget-Based [HORIZON-AG]
Deadline model: single-stage
Planned opening date: 22 June 2021
Deadline date: 06 October 2021 17:00:00 Brussels time
Topic description
ExpectedOutcome:
In support of the Green Deal, CAP and farm to fork objectives and targets, the successful proposal will focus on appropriate governance to interlink Agriculture Knowledge and Innovation System (AKIS[1]) actors and connect them with practice-oriented information derived from different sources that are readily available. The expected outcome of this topic is to develop sound AKIS governance in Member States. Member States' authorities and AKIS actors need insights and tools to advance knowledge exchange, build capacities. Innovative governance solutions should accelerate the transition to a more sustainable management and use of natural resources in farming and forestry. This will lead to better informed and engaged stakeholders and users of innovative project results thanks to effective AKIS and related platforms.
Project results are expected to contribute to the following expected outcomes:
Member States need to find new ways to govern the transition process and at the same time modernise governance. Special attention shall go into making information and knowledge more readily available and accessible and to improving knowledge flows between AKIS actors, as foreseen in the AKIS strategies of the post 2020 Common Agricultural Policy[2]. The task of the future AKIS coordination bodies and platforms is to find adequate governance to share knowledge and innovation supporting the European Green Deal and farm to fork objectives, achieving the Sustainable Development Goals while trying to solve institutional barriers and lock-ins, political inertia and power imbalances.
Project results are expected to contribute to the following outcomes
1. New know-how to be used by policy makers and other AKIS actors[3] to improve knowledge flows and develop a well-functioning AKIS in their country. This supports policy objectives linked to Cluster 6, such as the European Green Deal, the Farm to Fork Strategy and the Common Agricultural Policy. Examples are farm viability and generational renewal, agro-ecology, climate mitigation and adaptation, pesticide reduction, reduction of water use and pollution, and much more.
2. The CAP post 2020 cross-cutting objective of modernising the sector by fostering and sharing knowledge, innovation and digitalisation in agriculture and rural areas, and encouraging their uptake[4] . Support related to knowledge creation, organisation and sharing will become available under the post 2020 CAP. This project must help Member States to benchmark among them in order to choose the most effective AKIS interventions adapted to their local/regional/national situations. It should improve learning on how to organise their AKIS to improve its functioning.
3. The outcomes should be approaches to better connect actors, policies and projects and instruments to speed up innovation and the uptake of knowledge, in particular to:
(a) create added value by better linking research, education, advisors and farming practice and encourage the wider use of available knowledge and innovation;
(b) connect innovation actors and projects at all levels; resulting in faster and wider co-creation and transposition of innovative solutions into practice and communicate to the scientific community the research needs of practice.
Scope:
Proposals should address the following activities:
Compare the various types of AKIS[5] within the EU at national, regional and local level to discover how they effectively and efficiently enhance interaction between AKIS actors through activities at various geographical levels. Special attention shall be paid to making practice-oriented information and knowledge better available, shared and accessible and on how to improve knowledge flows between AKIS actors, including informing research on needs from practice and finding ways to reward scientists for results useable in practice in particular. Project activities should help learning processes for practitioners within the country and regions, as well as support them to benefit from well-functioning AKISs. Project proposals must also support development of various cross-border approaches between AKISs to enhance knowledge flows and initiatives to incentivise innovation projects among countries and regions within the EU, and to learn from each other.
A specific part of the project should be dedicated to sharing the various ways and good examples of how advisors can be intensively integrated in AKIS[6] , including for innovation support[7].
Assess current AKIS, using practical tools and indicators capable of monitoring the functioning of Member States' AKIS. This should include institutional arrangements and ways to stimulate researchers to exchange information with practice and have an effective impact on the transition to a more sustainable agriculture by adjusting the focus of their research to more practical approaches and interaction with practice. Provide advice and support on how to measure improving the functioning of the AKIS, making use of a coherent and effective approach while taking into account the national/regional/local historical and cultural contexts.
Provide all outcomes and materials to the European Innovation Partnership 'Agricultural Productivity and Sustainability' (EIP-AGRI), including in the common 'practice abstract' format for EU wide dissemination, as well as to national/regional/local AKIS channels and to the EU-wide interactive knowledge reservoir (HORIZON-CL6-2021-GOVERNANCE-01-24) in the requested formats.
Cover all 27 EU Member State in the project, and make use in all those countries of experts who understand and are able to make an accurate interpretation of the national/regional contexts of practitioners. Use the knowledge and innovation experts in the SCAR-AKIS Strategic Working Group to discuss the project's strategy and progress in the various stages of the project. Projects should have a minimum duration of 7 years and must implement the multi-actor approach. Since innovation support is an essential element in a well-functioning AKIS, cooperation with the project under HORIZON-CL6-2021-GOVERNANCE-01-26 is expected.
[1]AKIS means the organisation and knowledge flows between persons, organisations and institutions who use and produce knowledge for agriculture and interrelated fields (Agricultural Knowledge and Innovation).
[2]Art 102 of the post 2020 CAP on AKIS strategies
[3]See the requirements for the 'multi-actor approach' in the introduction to this Work Programme part
[4]Art 5 CAP post-2020 proposal
[5]Art 3 and 102 of the CAP post-2020 proposal
[6]advisors' integration within AKIS is a newly introduced obligation in Art 13(2) as also measured by result indicator 2
[7]Art 13(4) of the CAP post 2020 proposal