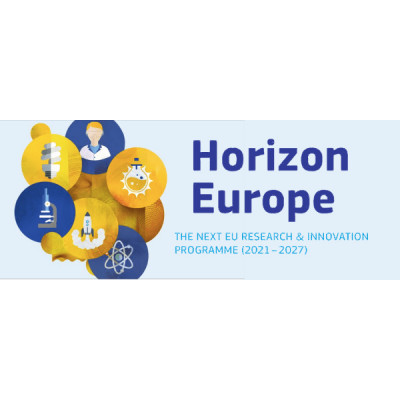 Towards more inclusive networks and initiatives in European innovation ecosystems
Details
Contracting Authority Type:
Development Institution
Sector:
Science & Innovation
Eligible applicants:
Unrestricted / Unspecified, Individuals
Eligible nationalities:
Afghanistan, Albania, Algeria, American Samoa, Angola, Anguilla, Argentina, Armenia, Aruba, Austria, Azerbaijan, Azores, Bangladesh, Belarus, Belgium, Belize, Benin, Bermuda, Bhutan, Bolivia, Bosnia and Herzegovina, Botswana, British Virgin Islands, Bulgaria, Burkina Faso, Burundi, Cambodia, Cameroon, Canary Islands, Cape Verde, Caribbean Netherlands, Cayman Islands, Central African Republic, Chad, Chile, Colombia, Comoros, Congo, Costa Rica, Cote d'Ivoire, Croatia, Cuba, Cyprus, Czech Republic, Dem. Rep. Congo, Denmark, Djibouti, Dominica, Commonwealth of, Dominican Republic, Ecuador, Egypt, El Salvador, Eritrea, Estonia, Eswatini (Swaziland), Ethiopia, Falkland Islands, Faroe Islands, Fiji, Finland, France, French Polynesia, French Southern Territory, Gabon, Gambia, Georgia, Germany, Ghana, Greece, Greenland, Grenada, Guatemala, Guinea, Guinea-Bissau, Guyana, Haiti, Honduras, Hungary, Iceland, Indonesia, Iran, Iraq, Ireland, Israel, Italy, Jamaica, Jordan, Kazakhstan, Kenya, Kiribati, Kosovo, Kyrgyzstan, Laos, Latvia, Lebanon, Lesotho, Liberia, Libya, Lithuania, Luxembourg, Madagascar, Malawi, Malaysia, Maldives, Mali, Malta, Marshall Islands, Mauritania, Mauritius, Micronesia, Moldova, Mongolia, Montenegro, Montserrat, Morocco, Mozambique, Myanmar, Namibia, Nepal, Netherlands, New Caledonia, Nicaragua, Niger, Nigeria, North Korea, North Macedonia, Norway, Pakistan, Palau, Palestine / West Bank & Gaza, Panama, Papua New Guinea, Paraguay, Peru, Philippines, Pitcairn, Poland, Portugal, Romania, Rwanda, Saint Helena, Saint Kitts and Nevis, Saint Lucia, Saint Vincent and the Grenadines, Samoa, Sao Tome and Principe, Senegal, Serbia, Seychelles, Sierra Leone, Slovakia, Slovenia, Solomon Islands, Somalia, South Africa, South Sudan, Spain, Sri Lanka, St. Pierre and Miquelon, Sudan, Suriname, Sweden, Switzerland, Syria, Tajikistan, Tanzania, Thailand, Timor-Leste, Togo, Tonga, Tunisia, Turkey, Turkmenistan, Turks and Caicos, Tuvalu, Uganda, Ukraine, Uruguay, Uzbekistan, Vanuatu, Venezuela, Vietnam, Wallis and Futuna, Yemen, Zambia, Zimbabwe
Date posted:
17 Jun, 2021
Description
Call Updates
Jan 11, 2022 12:00:01 AM

The submission session is now available for: HORIZON-EIE-2022-CONNECT-01-01(HORIZON-CSA)
---
Towards more inclusive networks and initiatives in European innovation ecosystems
TOPIC ID: HORIZON-EIE-2022-CONNECT-01-01
General information
Programme: Horizon Europe Framework Programme (HORIZON)
Call: Interconnected Innovation Ecosystems (2022.1) (HORIZON-EIE-2022-CONNECT-01)

Type of action: HORIZON-CSA HORIZON Coordination and Support Actions
Type of MGA: HORIZON Lump Sum Grant [HORIZON-AG-LS]
Deadline model: single-stage
Planned opening date: 11 January 2022
Deadline date: 26 April 2022 17:00:00 Brussels time
Topic description
ExpectedOutcome:
Projects results are expected to contribute to all of the following expected outcomes:
Increased inclusiveness by enlarging the participation of more diverse innovation actors and broaden the participation among EU and Associated Countries territories, in already existing successful initiatives and networks that interconnect European innovation ecosystems and promote the deployment and scale-up of innovative solutions;
Reduce the innovation divide in Europe and reinforce the innovation aspect of the European Research Area[1] in the areas of inclusiveness and connectivity, improving the innovation capacities of Member States and Associated Countries and enabling them to engage in joint efforts for sustainable growth and economic development[2].
Scope:
Target group(s): Public national, regional and/or local authorities, private organisations, public-owned enterprises, professional associations, clusters, accelerators, innovation hubs, incubators, technology parks, and/or any other representatives that lead initiatives/networks that support the deployment of innovation.
The topic aims to increase Europe's innovation efficiency and capacity via expanding the cooperation and enlarging the participation of more diverse innovation stakeholders and territories in existing successful initiatives and networks that support innovation deployment in Member States, Associated Countries, at national, regional and/or local level.
In Europe, there are various excellent and well-established initiatives and/or networks that support innovation deployment and foster value co-creation via interconnected flows of information, knowledge and talent. However, some innovation-related stakeholders and EU and Associated Countries' territories are not aware of them, the nature of their activities, ways to get involved, and support they offer. Despite serious efforts deployed at national, regional and European level[3], the EU sees too many innovation actors to still miss from the innovation ecosystems (including investors, foundations, public and private buyers, social innovators, civil society organisations non-governmental organisations, as well as women-innovators), and significant internal disparities exist in terms of innovation performance at territorial level. The widening countries[4] are among those that are lagging behind; most of them being moderate and modest innovators[5].
To tap into Europe's yet unexploited innovation potential, greater involvement of all innovation actors and EU and Associated Countries' territories who are moderate and modest innovators can be instrumental and networking and connection with partners across Europe is imperative. In addition, inclusive ecosystems should also be more gender-responsive, fostering the participation of women innovators, as well as taking into consideration overall gender equality and diversity objectives in the innovation initiatives developed[6].
The proposals should:
present the existing initiatives and/or networks, their role and activities towards uniting, and representing a bigger ecosystem of stakeholders with a joint clearly defined purpose to support key stakeholders, including SMEs and start-ups towards innovation deployment; potential initiatives and/or networks that will be supported may include, inter alia, clusters, accelerators, innovation hubs and platforms;
demonstrate that they successfully operate in Europe and explain the reasons for which they are considered to be successful in supporting innovation deployment;
describe the process applicants plan to follow in order to implement a solid "opening-up" strategy of the initiatives and/or networks they represent, with the aim:
to increase the participation of more diverse innovation stakeholders currently missing or underrepresented within and among territories;
to enlarge and broaden the participation and enhance the commitment for involvement of more EU and Associated Countries; applicants are thus encouraged to facilitate collaborative links with moderate and modest innovators from these countries;
explain how expansion to new territories and/or inclusion of new stakeholders would bring added value both at initiative/network level and at EU level;
describe the proposed activities to achieve the topic outcomes, including:
ways to better identify the specific needs of key innovation stakeholders, including start-ups and SMEs, as well as the participating countries and/or regions in order to allow the customization of the provided services by the network/initiatives; this may include surveys, studies and data/intelligence/market analysis where necessary;
design and development of joint strategies and/or new supporting services, tools and resources to facilitate and expand the support provided to innovation stakeholders (including high-quality start-ups and SMEs), training and soft skills development, networking and coordination structures and tools to facilitate innovation development, as well as tools for the access to and sharing of best practices, resources, knowledge, talents, markets, expertise, and services, common knowledge assets, mutual learning and exchanges of best practices, the design of pilot schemes with the view of filling possible gaps in relation to the provided services, and promoting gender balanced participation;
joint awareness raising and communication campaigns to reach out to more stakeholders in different territories;
present the variety of involved stakeholders (e.g. universities, investors, public and private buyers, foundations, social innovators and women-led businesses, civil society organisations) and the new ones that they bring in, in comparison to their current and other initiatives with a proper justification on the need for their involvement;
explain the diversion of involved Member States and Associated Countries with the participation of legal entities from countries and/or regions that are moderate and modest innovators; provide information on how this could help those lagging behind in terms of innovation performance to attain a competitive position in the European and global value chains;
demonstrate the complementarity and encourage the alignment of the proposed initiatives/networks with other national and/or regional and/or local policies and strategies, including the smart specialisation strategies.
[1]European Research Area (ERA).
[2]In complementarity with the "Widening participation and strengthening the European Research Area" work programme.
[3]Two examples at EU level are the H2020 INNOSUP calls and projects on "Peer learning of innovation agencies" and "Supporting experimentation in Innovation agencies" which have been running since 2014 and 2019 respectively. The main objectives are the exchange, experimentation and uptake of excellent and experimental SME innovation support services by innovation agencies and similar intermediary organisations.
[4]Widening countries under Horizon Europe are:
Member States: Bulgaria, Croatia, Cyprus, Czech Republic, Estonia, Hungary, Latvia, Lithuania, Malta, Poland, Romania, Slovakia, Slovenia, Greece, Portugal.
Associated Countries: please refer to General Annex B for information on Associated Countries.
[5]References: Regional Innovation Scoreboard (RIS), European Innovation Scoreboard (EIS), Global Innovation Index (GII).
[6]A positive correlation has been observed in Member Sates between their European Innovation Scoreboard and their Gender Equality Index, and an increased share of research performing institutions with adopted gender equality plans is also positively correlated with a country's innovation potential - GENDERACTION project Deliverable D3.2 (Monitoring of ERA Priority 4 implementation).