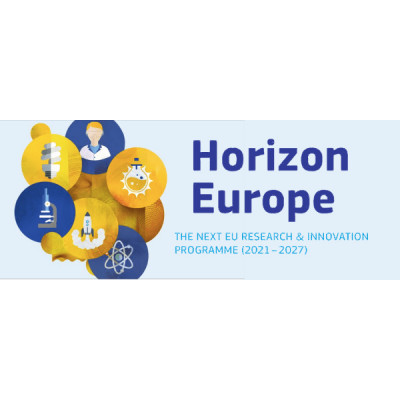 Details
Contracting Authority Type:
Development Institution
Eligible applicants:
Unrestricted / Unspecified, Individuals
Eligible nationalities:
Afghanistan, Albania, Algeria, American Samoa, Angola, Anguilla, Argentina, Armenia, Aruba, Austria, Azerbaijan, Azores, Bangladesh, Belarus, Belgium, Belize, Benin, Bermuda, Bhutan, Bolivia, Bosnia and Herzegovina, Botswana, British Virgin Islands, Bulgaria, Burkina Faso, Burundi, Cambodia, Cameroon, Canary Islands, Cape Verde, Caribbean Netherlands, Cayman Islands, Central African Republic, Chad, Chile, Colombia, Comoros, Congo, Costa Rica, Cote d'Ivoire, Croatia, Cuba, Cyprus, Czech Republic, Dem. Rep. Congo, Denmark, Djibouti, Dominica, Commonwealth of, Dominican Republic, Ecuador, Egypt, El Salvador, Eritrea, Estonia, Eswatini (Swaziland), Ethiopia, Falkland Islands, Faroe Islands, Fiji, Finland, France, French Polynesia, French Southern Territory, Gabon, Gambia, Georgia, Germany, Ghana, Greece, Greenland, Grenada, Guatemala, Guinea, Guinea-Bissau, Guyana, Haiti, Honduras, Hungary, Iceland, Indonesia, Iran, Iraq, Ireland, Israel, Italy, Jamaica, Jordan, Kazakhstan, Kenya, Kiribati, Kosovo, Kyrgyzstan, Laos, Latvia, Lebanon, Lesotho, Liberia, Libya, Lithuania, Luxembourg, Madagascar, Malawi, Malaysia, Maldives, Mali, Malta, Marshall Islands, Mauritania, Mauritius, Micronesia, Moldova, Mongolia, Montenegro, Montserrat, Morocco, Mozambique, Myanmar, Namibia, Nepal, Netherlands, New Caledonia, Nicaragua, Niger, Nigeria, North Korea, North Macedonia, Norway, Pakistan, Palau, Palestine / West Bank & Gaza, Panama, Papua New Guinea, Paraguay, Peru, Philippines, Pitcairn, Poland, Portugal, Romania, Rwanda, Saint Helena, Saint Kitts and Nevis, Saint Lucia, Saint Vincent and the Grenadines, Samoa, Sao Tome and Principe, Senegal, Serbia, Seychelles, Sierra Leone, Slovakia, Slovenia, Solomon Islands, Somalia, South Africa, South Sudan, Spain, Sri Lanka, St. Pierre and Miquelon, Sudan, Suriname, Sweden, Switzerland, Syria, Tajikistan, Tanzania, Thailand, Timor-Leste, Togo, Tonga, Tunisia, Turkey, Turkmenistan, Turks and Caicos, Tuvalu, Uganda, Ukraine, Uruguay, Uzbekistan, Vanuatu, Venezuela, Vietnam, Wallis and Futuna, Yemen, Zambia, Zimbabwe
Date posted:
17 Jun, 2021
Description
Call Updates
Aug 8, 2022 10:29:06 AM
We recently informed the applicants about the evaluation results for their proposals submitted under this call. The results of the evaluation are as follows:
Number of proposals submitted (including proposals transferred from or to other calls): 68
Number of inadmissible proposals: 2
Number of ineligible proposals: 6
Number of above-threshold proposals: 29
Total budget requested for above-threshold proposals: 91,186,697 EUR
---
Apr 28, 2022 5:12:44 PM
Call HORIZON-HLTH-2022-DISEASE-07 closed on 21 April 2022. 68 proposals were submitted.
The breakdown per topic is:
HORIZON-HLTH-2022-DISEASE-07-02: 26 proposals
Evaluation results are expected to be communicated on Friday 5 August 2022 at the earliest.
---
Jan 12, 2022 12:00:00 AM

The submission session is now available for: HORIZON-HLTH-2022-DISEASE-07-02(HORIZON-RIA)
---
Pandemic preparedness
TOPIC ID: HORIZON-HLTH-2022-DISEASE-07-02
Programme: Horizon Europe Framework Programme (HORIZON)
Call: Tackling diseases (Single Stage - 2022) (HORIZON-HLTH-2022-DISEASE-07)
Type of action: HORIZON-RIA HORIZON Research and Innovation Actions
Type of MGA: HORIZON Action Grant Budget-Based [HORIZON-AG]
Deadline model: single-stage
Planned opening date: 12 January 2022
Deadline date: 21 April 2022 17:00:00 Brussels time
Topic description
ExpectedOutcome:
This topic aims at supporting activities that are enabling or contributing to one or several expected impacts of destination 3 "Tackling diseases and reducing disease burden". To that end, proposals under this topic should aim for delivering results that are directed, tailored towards and contributing to some of the following expected outcomes:
The scientific community has better understanding of the biology of the pathogens (virus, bacteria etc.), its transmission, its interaction with humans, animals and plants, in particular in view of emerging threats to human health, such as infectious diseases and anti-microbial resistance.
Health care providers and practitioners have access to and use appropriate medical countermeasures, e.g. vaccines, diagnostics, therapeutics and digital solutions.
Health authorities have the evidence-base and tools for better public health measures.
Scope:
The COVID-19 pandemic has revealed weaknesses in the ability of the Union and its Member States to respond quickly and effectively to such an unprecedented health emergency. Therefore, the Commission is stepping up its efforts in supporting the Union's ability to respond to serious cross-border threats.
Member States agreed to step up their coordination in the area of pandemic preparedness research and aim to establish a European partnership on pandemic preparedness. A dedicated coordination support action[1] will help develop a common long-term Strategic Research and Innovation Agenda for such a partnership.
A key component for the European Health Union will be the establishment of the Health Emergency Preparedness and Response Authority (HERA) for which the Commission will put forward a legislative proposal by the end of 2021. It should build on experiences dealing with COVID-19, SARS and influenza, and consider emerging biological threats to human health, e.g. in the context of climate change, deforestation and biodiversity loss.
This topic aims to contribute and complement both of these initiatives, notably by addressing priority research and innovation gaps also identified by Member States and that would contribute and support the establishment and work of a potential future Health Emergency Preparedness and Response Authority (HERA).
Research focussing on 'pathogen X' from threat assessment, horizon scanning for the identification of potential medical countermeasures and innovative technologies, including the development of standardised research protocols would be in the scope of this topic.
[1]HORIZON-HLTH-2021-DISEASE-04-06: Building a European partnership for pandemic preparedness
Location:
Austria, Azores, Belgium, Bulgaria, Canary Islands, Croatia, Cyprus, Czech Republic, Denmark, Estonia, Faroe Islands, Finland, France, Germany, Greece, Hungary, Iceland, Ireland, Italy, Latvia, Liechtenstein, Lithuania, Luxembourg, Malta, Netherlands, Norway, Poland, Portugal, Romania, Slovakia, Slovenia, Spain, Sweden, UK
Location:
Austria, Azores, Belgium, Bulgaria, Canary Islands, Croatia, Cyprus, Czech Republic, Denmark, Estonia, Faroe Islands, Finland, France, Germany, Greece, Hungary, Iceland, Ireland, Italy, Latvia, Liechtenstein, Lithuania, Luxembourg, Malta, Netherlands, Norway, Poland, Portugal, Romania, Slovakia, Slovenia, Spain, Sweden, UK