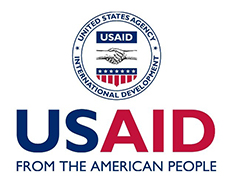 Civic Engagement in Local Governance for Accountability (CELGA)
Details
Contracting Authority Type:
Development Institution
Sector:
Civil Society & NGOs, Decentralization & Local Development
Eligible applicants:
Unrestricted / Unspecified
Eligible nationalities:
Sierra Leone
Date posted:
28 May, 2021
Description
The United States Agency for International Development (USAID), the US main government agency that aims to tackle global poverty and encourage resilient, democratic societies to achieve their full potential, has launched a program entitled "Civic Engagement in Local Governance for Accountability (CELGA)" the goal of which is to reinforce the social bond between Sierra Leone's local governments and citizens by encouraging the increased accountability of local-level decision-makers to citizens on topics of community relevance. The anticipated solicitation release date is October 22, 2021. The anticipated award date is January 3, 2022.