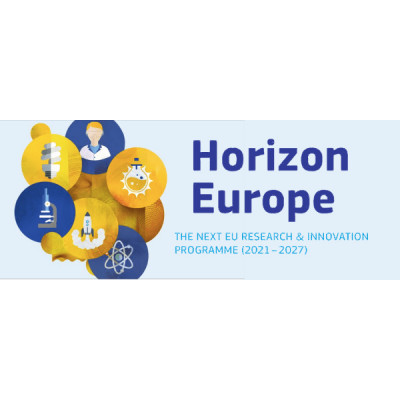 Overcoming discrimination for an inclusive labour market
Details
Contracting Authority Type:
Development Institution
Sector:
Gender, Labour Market & Employment, Social Development, Human Rights
Eligible applicants:
Unrestricted / Unspecified, Individuals
Eligible nationalities:
Afghanistan, Albania, Algeria, American Samoa, Angola, Anguilla, Argentina, Armenia, Aruba, Austria, Azerbaijan, Azores, Bangladesh, Belarus, Belgium, Belize, Benin, Bermuda, Bhutan, Bolivia, Bosnia and Herzegovina, Botswana, British Virgin Islands, Bulgaria, Burkina Faso, Burundi, Cambodia, Cameroon, Canary Islands, Cape Verde, Caribbean Netherlands, Cayman Islands, Central African Republic, Chad, Chile, Colombia, Comoros, Congo, Costa Rica, Cote d'Ivoire, Croatia, Cuba, Cyprus, Czech Republic, Dem. Rep. Congo, Denmark, Djibouti, Dominica, Commonwealth of, Dominican Republic, Ecuador, Egypt, El Salvador, Eritrea, Estonia, Eswatini (Swaziland), Ethiopia, Falkland Islands, Faroe Islands, Fiji, Finland, France, French Polynesia, French Southern Territory, Gabon, Gambia, Georgia, Germany, Ghana, Greece, Greenland, Grenada, Guatemala, Guinea, Guinea-Bissau, Guyana, Haiti, Honduras, Hungary, Iceland, Indonesia, Iran, Iraq, Ireland, Israel, Italy, Jamaica, Jordan, Kazakhstan, Kenya, Kiribati, Kosovo, Kyrgyzstan, Laos, Latvia, Lebanon, Lesotho, Liberia, Libya, Lithuania, Luxembourg, Madagascar, Malawi, Malaysia, Maldives, Mali, Malta, Marshall Islands, Mauritania, Mauritius, Micronesia, Moldova, Mongolia, Montenegro, Montserrat, Morocco, Mozambique, Myanmar, Namibia, Nepal, Netherlands, New Caledonia, Nicaragua, Niger, Nigeria, North Korea, North Macedonia, Norway, Pakistan, Palau, Palestine / West Bank & Gaza, Panama, Papua New Guinea, Paraguay, Peru, Philippines, Pitcairn, Poland, Portugal, Romania, Rwanda, Saint Helena, Saint Kitts and Nevis, Saint Lucia, Saint Vincent and the Grenadines, Samoa, Sao Tome and Principe, Senegal, Serbia, Seychelles, Sierra Leone, Slovakia, Slovenia, Solomon Islands, Somalia, South Africa, South Sudan, Spain, Sri Lanka, St. Pierre and Miquelon, Sudan, Suriname, Sweden, Switzerland, Syria, Tajikistan, Tanzania, Thailand, Timor-Leste, Togo, Tonga, Tunisia, Turkey, Turkmenistan, Turks and Caicos, Tuvalu, Uganda, Ukraine, Uruguay, Uzbekistan, Vanuatu, Venezuela, Vietnam, Wallis and Futuna, Yemen, Zambia, Zimbabwe
Date posted:
18 Jun, 2021
Description
Call Updates
Apr 22, 2022 11:14:28 AM
The Call HORIZON-CL2-2022-TRANSFORMATIONS-01 (A sustainable future for Europe) has closed on the 20th April 2022.
169 proposals have been submitted.
The breakdown per topic is:
HORIZON-CL2-2022-TRANSFORMATIONS-01-06: 18 proposals
Evaluation results are expected to be communicated in July 2022.
Jan 20, 2022 12:00:00 AM
The submission session is now available for: HORIZON-CL2-2022-TRANSFORMATIONS-01-06(HORIZON-RIA)
---
Overcoming discrimination for an inclusive labour market
TOPIC ID: HORIZON-CL2-2022-TRANSFORMATIONS-01-06
Programme: Horizon Europe Framework Programme (HORIZON)
Call: A sustainable future for Europe (HORIZON-CL2-2022-TRANSFORMATIONS-01)
Type of action: HORIZON-RIA HORIZON Research and Innovation Actions
Type of MGA: HORIZON Action Grant Budget-Based [HORIZON-AG]
Deadline model: single-stage
Planned opening date: 20 January 2022
Deadline date: 20 April 2022 17:00:00 Brussels time
Topic description

ExpectedOutcome:

Projects should contribute to all of the following expected outcomes:
Identify suitable theoretical and application-oriented concepts that foster inclusion in the labour market.
Develop innovative policy approaches to promote inclusion, inclusiveness and quality employment of the considered groups.
Help develop evidence-based policy responses to fight discrimination and promote inclusion and upward convergence in employment.
Develop practices that facilitate reduction of employment gaps between vulnerable and mainstream groups, such as persons with disabilities and those without, women and men, migrants and non-migrants, people of different ethnic or racial backgrounds, etc.
Identify and compare the usefulness of different options for policies and measures.
Identify relevant actors to achieve effective results (institutions at different scales, civil society organizations, etc.) and explore their roles and interaction.
Scope:

New and innovative ways of integration into the labour market of the most vulnerable groups need to be explored and tested with the objective to reduce inequalities and promote social inclusion. These vulnerable groups include people discriminated on the basis of disability and health, age, gender, language, racial or ethnic origin, sexual orientation, civil and family status and religious belonging. As an important basis for this, suitable theoretical inclusion concepts should be identified and developed, such as e.g. interoperable and comparative European indicators and standards. Research should identify barriers for increasing inclusiveness in the labour market, covering elements such as disability and health, age, gender, language, racial or ethnic origin (exploring for example factors such as accent, name or looking biases in hiring contexts), sexual orientation, civil and family status including caring responsibilities (e.g. mothering) and religious belonging, with regard to both quantity and quality of employment. Research activities should take a holistic approach (e.g. taking into account increasing accessibility across-the-board; availability of assistive technologies, the level of provided reasonable accommodation and supported employment for persons with disabilities; developing collective agreements tackling economic, employment and welfare inequality by gender and vulnerable group, and considering also causes originating in the education system).
Research should address the disadvantages and barriers faced, collect data on measures to improve the situation, and provide a thorough analysis of the impact and efficacy of existing policy measures, such as positive discrimination provisions and quotas. For example, in the case of people with disabilities, research should take stock of the reasonable accommodation tools and support provided across Member States and Associated Countries to compile a comprehensive catalogue. Proposals should also include a focus on ethnic/racial discrimination at times of pandemics such as COVID-19, and longer-term implications. Proposals may include also a focus on specific segments of labour markets, like domestic work, care work, courier and delivery services, garbage collection and commercial employees, highlighted during the COVID-19 crisis.
Research should also involve employers, including SMEs, and address their potential concerns. Civil society organisations representing those vulnerable groups, as well as trade unions should also be involved. The role of educational institutions, work integration social enterprises, the family and family associations, supporting the most vulnerable groups on their way towards inclusion in the labour market, should be considered. Where relevant, synergies and complementarities with other projects selected under this topic and under the topic on "Gender and social, economic and cultural empowerment" should be maximised.
Research is also expected to address the issue of social protection against the hazards of labour market. For example, proposals could consider the in and out of employment and the possible compatibility with other benefits, such as disability benefits avoiding the benefit trap.
There are no similar grants by sectors