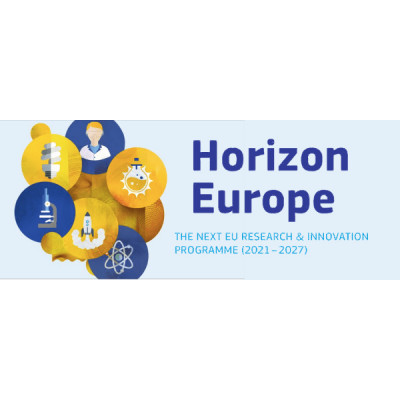 Artificial intelligence, big data and democracy
Details
Contracting Authority Type:
Development Institution
Sector:
Democratization, Information & Communication Technology
Eligible applicants:
Unrestricted / Unspecified, Individuals
Eligible nationalities:
Afghanistan, Albania, Algeria, American Samoa, Angola, Anguilla, Argentina, Armenia, Aruba, Austria, Azerbaijan, Azores, Bangladesh, Belarus, Belgium, Belize, Benin, Bermuda, Bhutan, Bolivia, Bosnia and Herzegovina, Botswana, British Virgin Islands, Bulgaria, Burkina Faso, Burundi, Cambodia, Cameroon, Canary Islands, Cape Verde, Caribbean Netherlands, Cayman Islands, Central African Republic, Chad, Chile, Colombia, Comoros, Congo, Costa Rica, Cote d'Ivoire, Croatia, Cuba, Cyprus, Czech Republic, Dem. Rep. Congo, Denmark, Djibouti, Dominica, Commonwealth of, Dominican Republic, Ecuador, Egypt, El Salvador, Eritrea, Estonia, Eswatini (Swaziland), Ethiopia, Falkland Islands, Faroe Islands, Fiji, Finland, France, French Polynesia, French Southern Territory, Gabon, Gambia, Georgia, Germany, Ghana, Greece, Greenland, Grenada, Guatemala, Guinea, Guinea-Bissau, Guyana, Haiti, Honduras, Hungary, Iceland, Indonesia, Iran, Iraq, Ireland, Israel, Italy, Jamaica, Jordan, Kazakhstan, Kenya, Kiribati, Kosovo, Kyrgyzstan, Laos, Latvia, Lebanon, Lesotho, Liberia, Libya, Lithuania, Luxembourg, Madagascar, Malawi, Malaysia, Maldives, Mali, Malta, Marshall Islands, Mauritania, Mauritius, Micronesia, Moldova, Mongolia, Montenegro, Montserrat, Morocco, Mozambique, Myanmar, Namibia, Nepal, Netherlands, New Caledonia, Nicaragua, Niger, Nigeria, North Korea, North Macedonia, Norway, Pakistan, Palau, Palestine / West Bank & Gaza, Panama, Papua New Guinea, Paraguay, Peru, Philippines, Pitcairn, Poland, Portugal, Romania, Rwanda, Saint Helena, Saint Kitts and Nevis, Saint Lucia, Saint Vincent and the Grenadines, Samoa, Sao Tome and Principe, Senegal, Serbia, Seychelles, Sierra Leone, Slovakia, Slovenia, Solomon Islands, Somalia, South Africa, South Sudan, Spain, Sri Lanka, St. Pierre and Miquelon, Sudan, Suriname, Sweden, Switzerland, Syria, Tajikistan, Tanzania, Thailand, Timor-Leste, Togo, Tonga, Tunisia, Turkey, Turkmenistan, Turks and Caicos, Tuvalu, Uganda, Ukraine, Uruguay, Uzbekistan, Vanuatu, Venezuela, Vietnam, Wallis and Futuna, Yemen, Zambia, Zimbabwe
Date posted:
18 Jun, 2021
Description
Call Updates
Apr 22, 2022 11:05:13 AM
The Call HORIZON-CL2-2022-DEMOCRACY-01 (Reshaping democracies) has closed on the 20th April 2022.
241 proposals have been submitted.
The breakdown per topic is:
HORIZON-CL2-2022-DEMOCRACY-01-01: 34 proposals
Evaluation results are expected to be communicated in July 2022.
Jan 20, 2022 12:00:10 AM

The submission session is now available for: HORIZON-CL2-2022-DEMOCRACY-01-01(HORIZON-RIA)
---
Artificial intelligence, big data and democracy
TOPIC ID: HORIZON-CL2-2022-DEMOCRACY-01-01
Programme: Horizon Europe Framework Programme (HORIZON)
Call: Reshaping democracies (HORIZON-CL2-2022-DEMOCRACY-01)
Type of action: HORIZON-RIA HORIZON Research and Innovation Actions
Type of MGA: HORIZON Action Grant Budget-Based [HORIZON-AG]
Deadline model: single-stage
Planned opening date: 20 January 2022
Deadline date: 20 April 2022 17:00:00 Brussels time
Topic description

ExpectedOutcome:

Projects should contribute to at least two of the following expected outcomes:
Protect fundamental rights and European values from possible threats stemming from unregulated use of artificial intelligence (AI) and big data applications.
Explore the potential of AI and big data to reinforce fundamental rights and European values. Examine the effectiveness of monitoring and control protocols of established legislation and non-regulatory measures over AI and big data development and implementations.
Introduction of values-based frameworks to inform data governance and regulate the use of AI and big data.
Innovative uses of AI and big data to enhance citizen engagement and democracy.
Scope:

Big data and AI are shaping our societies at an unprecedented rate. We produce an ever-increasing amount of data revealing people's attitudes, preferences, views and opinions. Public and private actors collect it and use it in multiple ways: e.g. companies "privatise" data to augment commercial returns while, on the other hand, state actors can use it for safety and security applications and the public sector to provide better, tailored services to citizens.
AI and big data open great opportunities in many fields of public interest: education, training, health, safety and security, public services, as well as for democratic processes and civic participation. However, both private and public uses contain some risks at the expense of citizens' rights. These technologies, being at the forefront of datafication processes, pose new challenges both to core individual values such as privacy, freedom and equality, as well as to European collective values, such as fairness, security, inclusiveness, accountability and democratic control.
Proposals should analyse challenges and opportunities for society brought about by AI and big data. They should explore how to protect citizens from potential abuse enabled by these technologies both in the private and public domains. New and established regulations to control platforms using these technologies (beyond GDPR) should be examined. Strategies and policy recommendations on how to ensure that philosophical, legal and ethical values are embedded in the development of these technologies as outlined in the White Paper on Artificial Intelligence – a European approach to excellence and trust[1], are sought.
Examination should lead to solutions protecting from the possible negative impacts of these technologies on fundamental rights and democracy. Equally, it should lead to strategies that leverage them for enhancing civic participation and democracy.
Issues at stake include, inter alia: data ownership and/or inalienability; regulation of data flows; neutrality and explainability of algorithms and machine learning; value-centric, decentralised and/or open source designs for data processing platforms; counter-powers to dominant platforms; sensitive applications such as face recognition; etc.
Proposals are expected to address some of the following points: To build evidence, to review and to analyse threats to and opportunities for democracy, personal and collective European values stemming from AI and big data. This should involve a specific focus on gender issues and vulnerable populations, including persons with disabilities and people at risk of discrimination. They should propose ethical standards enforced through regulatory and governance frameworks. Supported with operational guidance, they should help protect citizens, uphold European values and ensure public trust in AI and the processing of big data. Innovative, inclusive and participative uses of AI and big data for civic engagement and democracy, including through experimental approaches, should be explored. Research is expected to design ways to educate European citizens about these technologies to enable informed civic participation in shaping them. Projects should build on existing results, findings and good practices, for instance those focused on Responsible Research and Innovation, and relevant projects supported under Horizon 2020's Science with and for Society programme.
Location:
Afghanistan, El Salvador, Guatemala, Honduras, Nicaragua