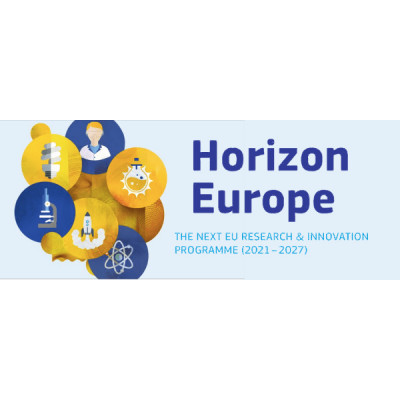 Supporting the Development of Aligned Policies for Open Access Books and Monographs
Details
Contracting Authority Type:
Development Institution
Sector:
Media and Communications, Science & Innovation
Eligible applicants:
Unrestricted / Unspecified, Individuals
Eligible nationalities:
Afghanistan, Albania, Algeria, American Samoa, Angola, Anguilla, Argentina, Armenia, Aruba, Austria, Azerbaijan, Azores, Bangladesh, Belarus, Belgium, Belize, Benin, Bermuda, Bhutan, Bolivia, Bosnia and Herzegovina, Botswana, British Virgin Islands, Bulgaria, Burkina Faso, Burundi, Cambodia, Cameroon, Canary Islands, Cape Verde, Caribbean Netherlands, Cayman Islands, Central African Republic, Chad, Chile, Colombia, Comoros, Congo, Costa Rica, Cote d'Ivoire, Croatia, Cuba, Cyprus, Czech Republic, Dem. Rep. Congo, Denmark, Djibouti, Dominica, Commonwealth of, Dominican Republic, Ecuador, Egypt, El Salvador, Eritrea, Estonia, Eswatini (Swaziland), Ethiopia, Falkland Islands, Faroe Islands, Fiji, Finland, France, French Polynesia, French Southern Territory, Gabon, Gambia, Georgia, Germany, Ghana, Greece, Greenland, Grenada, Guatemala, Guinea, Guinea-Bissau, Guyana, Haiti, Honduras, Hungary, Iceland, Indonesia, Iran, Iraq, Ireland, Israel, Italy, Jamaica, Jordan, Kazakhstan, Kenya, Kiribati, Kosovo, Kyrgyzstan, Laos, Latvia, Lebanon, Lesotho, Liberia, Libya, Lithuania, Luxembourg, Madagascar, Malawi, Malaysia, Maldives, Mali, Malta, Marshall Islands, Mauritania, Mauritius, Micronesia, Moldova, Mongolia, Montenegro, Montserrat, Morocco, Mozambique, Myanmar, Namibia, Nepal, Netherlands, New Caledonia, Nicaragua, Niger, Nigeria, North Korea, North Macedonia, Norway, Pakistan, Palau, Palestine / West Bank & Gaza, Panama, Papua New Guinea, Paraguay, Peru, Philippines, Pitcairn, Poland, Portugal, Romania, Rwanda, Saint Helena, Saint Kitts and Nevis, Saint Lucia, Saint Vincent and the Grenadines, Samoa, Sao Tome and Principe, Senegal, Serbia, Seychelles, Sierra Leone, Slovakia, Slovenia, Solomon Islands, Somalia, South Africa, South Sudan, Spain, Sri Lanka, St. Pierre and Miquelon, Sudan, Suriname, Sweden, Switzerland, Syria, Tajikistan, Tanzania, Thailand, Timor-Leste, Togo, Tonga, Tunisia, Turkey, Turkmenistan, Turks and Caicos, Tuvalu, Uganda, Ukraine, Uruguay, Uzbekistan, Vanuatu, Venezuela, Vietnam, Wallis and Futuna, Yemen, Zambia, Zimbabwe
Date posted:
21 Jun, 2021
Description
Call Updates
Aug 4, 2022 11:47:07 AM
EVALUATION results
Call: HORIZON-WIDERA-2022-ERA-01 (European Research Area)
Published: 16 June 2021
Deadline: 20 April 2022
Available budget: EUR 59,000,000
The results of the evaluation are as follows:
Number of proposals submitted (including proposals transferred from or to other calls): 120
Number of inadmissible proposals: 2
Number of ineligible proposals: 20
Number of above-threshold proposals: 67
Total budget requested for above-threshold proposals: EUR 161,542,046
We recently informed the applicants about the evaluation results for their proposals.
For questions, please contact the Research Enquiry Service.
https://ec.europa.eu/info/research-and-innovation_en
---
Jan 19, 2022 12:00:01 AM

The submission session is now available for: HORIZON-WIDERA-2022-ERA-01-42(HORIZON-CSA)
---
Supporting the development of aligned policies for open access books and monographs
TOPIC ID: HORIZON-WIDERA-2022-ERA-01-42
Programme: Horizon Europe Framework Programme (HORIZON)
Call: European Research Area (HORIZON-WIDERA-2022-ERA-01)
Type of action: HORIZON-CSA HORIZON Coordination and Support Actions
Type of MGA: HORIZON Action Grant Budget-Based [HORIZON-AG]
Deadline model: single-stage
Planned opening date: 19 January 2022
Deadline date: 20 April 2022 17:00:00 Brussels time
Topic description
ExpectedOutcome:
Projects are expected to contribute to the following expected outcomes:
Improve the understanding of the current landscape of scientific book and monograph publishing in different fields of science in which it plays an important role, and in particular the bottlenecks in strategies and policies for their open access.
Support aligned funder and institutional policies for open access monographs and books within the open science culture in the European Research Area and facilitate their coordination.
These targeted outcomes in turn contribute to medium and long-term impacts:
Address and increase equity, diversity and inclusivity in open science practices[1] inside the European Research Area.
Increased capacity in the EU R&I system to conduct open science and to set it as a modus operandi of modern science.
Scope:
Monographs, books and other types of long-text formats are very important outputs in some disciplines, such as in the Social Sciences and the Humanities. Whilst many disciplines rely nearly exclusively on the production of articles, professional advancement requirements, as well as the nature of the research and the writing process in some disciplines, result in the unwavering significance of long-text formats and monographs, both in the digital and in the print formats.
Open access for monographs and other long-text formats has been a slow process in multiple aspects. This is likely because of the higher costs and business models of book publishing, as well as a hesitancy on the side of researcher to trust important parts of their work in terms of volume to the new open access publishing environment. Additionally, funder policies and strategies focus a lot less on monographs than on journal articles, and they are often recommendations and not requirements.
This action aims to support the development of aligned institutional and funder policies and strategies regarding open access to books and monographs in Europe. In this context, the action should support: 1. activities that foster greater understanding of bottlenecks in the development of policies and strategies for open access to books and monographs by institutions and funders; 2. the coordination of policies amongst funders and research institutions, and the sharing of good practices in policies and strategies for open access to books and monographs; 3. actionable and evidence-based recommendations and resources for comprehensive institutional and funder policies for open access to books and monographs. The action may also envisage international cooperation with entities outside the EU Member States and associated countries.
The action should be no longer than 24 months.
[1]Open science practices may include: providing open access to research outputs (such as publications, data, software, models, algorithms, and workflows); early and open sharing of research (for example through preregistration, registered reports, pre-prints, crowd-sourcing of solutions to a specific problem); participation in open peer-review; measures to ensure reproducibility of results; and involving citizens, civil society and end-users in the co-creation of R&I agendas and content, including citizen science.