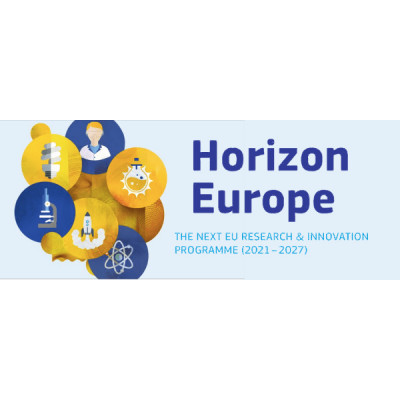 Support to changes in the assessment of research and researchers to reward the practice of open science
Details
Contracting Authority Type:
Development Institution
Sector:
Inst. Devt. & Cap. building, Science & Innovation, Research
Eligible applicants:
Unrestricted / Unspecified, Individuals
Eligible nationalities:
Afghanistan, Albania, Algeria, American Samoa, Angola, Anguilla, Argentina, Armenia, Aruba, Austria, Azerbaijan, Azores, Bangladesh, Belarus, Belgium, Belize, Benin, Bermuda, Bhutan, Bolivia, Bosnia and Herzegovina, Botswana, British Virgin Islands, Bulgaria, Burkina Faso, Burundi, Cambodia, Cameroon, Canary Islands, Cape Verde, Caribbean Netherlands, Cayman Islands, Central African Republic, Chad, Chile, Colombia, Comoros, Congo, Costa Rica, Cote d'Ivoire, Croatia, Cuba, Cyprus, Czech Republic, Dem. Rep. Congo, Denmark, Djibouti, Dominica, Commonwealth of, Dominican Republic, Ecuador, Egypt, El Salvador, Eritrea, Estonia, Eswatini (Swaziland), Ethiopia, Falkland Islands, Faroe Islands, Fiji, Finland, France, French Polynesia, French Southern Territory, Gabon, Gambia, Georgia, Germany, Ghana, Greece, Greenland, Grenada, Guatemala, Guinea, Guinea-Bissau, Guyana, Haiti, Honduras, Hungary, Iceland, Indonesia, Iran, Iraq, Ireland, Israel, Italy, Jamaica, Jordan, Kazakhstan, Kenya, Kiribati, Kosovo, Kyrgyzstan, Laos, Latvia, Lebanon, Lesotho, Liberia, Libya, Lithuania, Luxembourg, Madagascar, Malawi, Malaysia, Maldives, Mali, Malta, Marshall Islands, Mauritania, Mauritius, Micronesia, Moldova, Mongolia, Montenegro, Montserrat, Morocco, Mozambique, Myanmar, Namibia, Nepal, Netherlands, New Caledonia, Nicaragua, Niger, Nigeria, North Korea, North Macedonia, Norway, Pakistan, Palau, Palestine / West Bank & Gaza, Panama, Papua New Guinea, Paraguay, Peru, Philippines, Pitcairn, Poland, Portugal, Romania, Rwanda, Saint Helena, Saint Kitts and Nevis, Saint Lucia, Saint Vincent and the Grenadines, Samoa, Sao Tome and Principe, Senegal, Serbia, Seychelles, Sierra Leone, Slovakia, Slovenia, Solomon Islands, Somalia, South Africa, South Sudan, Spain, Sri Lanka, St. Pierre and Miquelon, Sudan, Suriname, Sweden, Switzerland, Syria, Tajikistan, Tanzania, Thailand, Timor-Leste, Togo, Tonga, Tunisia, Turkey, Turkmenistan, Turks and Caicos, Tuvalu, Uganda, Ukraine, Uruguay, Uzbekistan, Vanuatu, Venezuela, Vietnam, Wallis and Futuna, Yemen, Zambia, Zimbabwe
Date posted:
21 Jun, 2021
Description
Call updates

Jan 19, 2022 4:12:33 PM
Flash information on the CALL results (EVALUATION RESULTS)
Call identifier: HORIZON-WIDERA-2021-ERA-01
Call title: European Research Area (18 topics)
Published: 15/06/2021
Deadline: 23/09/2021
Available budget: Total budget: EUR 61.50 million
The Research Executive Agency has now completed the evaluation of the proposals submitted to the above-mentioned call. The results of the evaluation are as follows:
Number of proposals submitted: 44
Number of inadmissible / ineligible proposals: 0
Number of withdrawn proposals: 0
Number of above-threshold proposals: 35
Total budget requested for above-threshold proposals:EUR 100,742,326
We recently informed the applicants about the evaluation results for their proposals.
It is expected that the grant agreements will be signed in May 2022.
Information on the selected projects will be published on https://cordis.europa.eu/projects/en after that date.
Please note that the number of proposals that can finally be funded will depend on the finally available budget and the formal selection by the Research Executive Agency.
For questions, please contact the https://ec.europa.eu/info/research-and-innovation_en
Jun 23, 2021 1:05:14 PM
The submission session is now available for: HORIZON-WIDERA-2021-ERA-01-45(HORIZON-CSA)
---
Support to changes in the assessment of research and researchers to reward the practice of open science
TOPIC ID: HORIZON-WIDERA-2021-ERA-01-45
Programme: Horizon Europe Framework Programme (HORIZON)
Call: European Research Area (HORIZON-WIDERA-2021-ERA-01)
Type of action: HORIZON-CSA HORIZON Coordination and Support Actions
Type of MGA: HORIZON Action Grant Budget-Based [HORIZON-AG]
Deadline model: single-stage
Planned opening date: 22 June 2021
Deadline date: 23 September 2021 17:00:00 Brussels time
Topic description
ExpectedOutcome:
Projects are expected to contribute to the following expected outcomes:
Consolidated information on initiatives for reforming the assessment of research and researchers, taking better account of open science practice[1].
Connection of existing initiatives at European level, facilitating mutual learning, and stimulating consensus building among the stakeholders.
Pilots on new metrics, methods and institutional changes for reforming the assessment of research and researchers, which lead to better rewarding the practice of open science, as well as related issues such as gender equality, science education, and academia-industry collaboration.
These targeted outcomes in turn contribute to medium and long-term impacts:
Researchers incentivised to practice open science.
Increased impact of open science.
Increased capacity in the EU R&I system to conduct open science and set it as a modus operandi of modern science.
Scope:
The current evaluation and funding system of research and researchers is limiting open science practice, as it is still largely based on inappropriate indicators, favouring quantity of results of individual researchers rather than quality of (collaborative) open research practice and socio-economic impact of research. For the focus to shift to quality over quantity, and to more efficient and impactful research, changes are required in the institutions performing and funding research and innovation. One way of doing this is for research funding and performing organisations to develop and implement strategies and policies that reward the practice of open science in the evaluation of research and researchers.
A few institutions in Europe, including some universities, are currently taking steps to reward the practice of open science, by reforming the assessment system of their research and researchers. The proposals should build on these various institutional initiatives, on the results of projects funded under earlier Framework Programmes such as the "Science with and for Society" part of Horizon 2020, as well as on policy work conducted by the Open Science Policy Platform and by several umbrella organisations of research performing and research funding organisations. The proposals are expected to support the sharing of information at European level across institutions and umbrella organisations, to identify good practices, and to develop guidance and recommendations on institutional changes with respect to rewarding researchers for open science practices. The proposals should also pilot the development, implementation and monitoring of new methods, associated metrics, strategies and policies, by clusters of funders and/or research performing organisations, for research and research career assessment that integrates open science practices, in several EU member states and associated countries.
To ensure complementarity of outcomes and synergies, applicants are expected to cooperate with projects to be funded under topic HORIZON-INFRA-2022-EOSC-01-01.
[1]Open science practices include: providing open access to research outputs (such as publications, data, software, models, algorithms, and workflows); early and open sharing of research (for example through preregistration, registered reports, pre-prints, crowd-sourcing of solutions to a specific problem); participation in open peer-review; measures to ensure reproducibility of results; and involving citizens, civil society and end-users in the co-creation of R&I agendas and content, including citizen science.