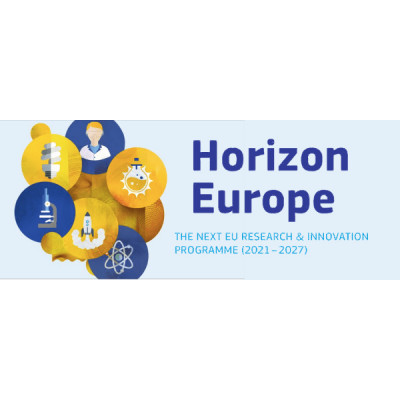 Safeguarding endangered languages in Europe
Details
Contracting Authority Type:
Development Institution
Eligible applicants:
Unrestricted / Unspecified, Individuals
Eligible nationalities:
Afghanistan, Albania, Algeria, American Samoa, Angola, Anguilla, Argentina, Armenia, Aruba, Austria, Azerbaijan, Azores, Bangladesh, Belarus, Belgium, Belize, Benin, Bermuda, Bhutan, Bolivia, Bosnia and Herzegovina, Botswana, British Virgin Islands, Bulgaria, Burkina Faso, Burundi, Cambodia, Cameroon, Canary Islands, Cape Verde, Caribbean Netherlands, Cayman Islands, Central African Republic, Chad, Chile, Colombia, Comoros, Congo, Costa Rica, Cote d'Ivoire, Croatia, Cuba, Cyprus, Czech Republic, Dem. Rep. Congo, Denmark, Djibouti, Dominica, Commonwealth of, Dominican Republic, Ecuador, Egypt, El Salvador, Eritrea, Estonia, Eswatini (Swaziland), Ethiopia, Falkland Islands, Faroe Islands, Fiji, Finland, France, French Polynesia, French Southern Territory, Gabon, Gambia, Georgia, Germany, Ghana, Greece, Greenland, Grenada, Guatemala, Guinea, Guinea-Bissau, Guyana, Haiti, Honduras, Hungary, Iceland, Indonesia, Iran, Iraq, Ireland, Israel, Italy, Jamaica, Jordan, Kazakhstan, Kenya, Kiribati, Kosovo, Kyrgyzstan, Laos, Latvia, Lebanon, Lesotho, Liberia, Libya, Lithuania, Luxembourg, Madagascar, Malawi, Malaysia, Maldives, Mali, Malta, Marshall Islands, Mauritania, Mauritius, Micronesia, Moldova, Mongolia, Montenegro, Montserrat, Morocco, Mozambique, Myanmar, Namibia, Nepal, Netherlands, New Caledonia, Nicaragua, Niger, Nigeria, North Korea, North Macedonia, Norway, Pakistan, Palau, Palestine / West Bank & Gaza, Panama, Papua New Guinea, Paraguay, Peru, Philippines, Pitcairn, Poland, Portugal, Romania, Rwanda, Saint Helena, Saint Kitts and Nevis, Saint Lucia, Saint Vincent and the Grenadines, Samoa, Sao Tome and Principe, Senegal, Serbia, Seychelles, Sierra Leone, Slovakia, Slovenia, Solomon Islands, Somalia, South Africa, South Sudan, Spain, Sri Lanka, St. Pierre and Miquelon, Sudan, Suriname, Sweden, Switzerland, Syria, Tajikistan, Tanzania, Thailand, Timor-Leste, Togo, Tonga, Tunisia, Turkey, Turkmenistan, Turks and Caicos, Tuvalu, Uganda, Ukraine, Uruguay, Uzbekistan, Vanuatu, Venezuela, Vietnam, Wallis and Futuna, Yemen, Zambia, Zimbabwe
Date posted:
21 Jun, 2021
Description
Call Updates
Apr 22, 2022 11:16:35 AM
The Call HORIZON-CL2-2022-HERITAGE-01 (Research and innovation on cultural heritage and CCIs – 2022) has closed on the 20th April 2022.
335 proposals have been submitted.
The breakdown per topic is:
HORIZON-CL2-2022-HERITAGE-01-01: 12 proposals
Evaluation results are expected to be communicated in July 2022.
Jan 20, 2022 12:00:12 AM

The submission session is now available for: HORIZON-CL2-2022-HERITAGE-01-01(HORIZON-CSA)
---
Safeguarding endangered languages in Europe
TOPIC ID: HORIZON-CL2-2022-HERITAGE-01-01
Programme: Horizon Europe Framework Programme (HORIZON)
Call: Research and innovation on cultural heritage and CCIs - 2022 (HORIZON-CL2-2022-HERITAGE-01)
Type of action: HORIZON-CSA HORIZON Coordination and Support Actions
Type of MGA: HORIZON Action Grant Budget-Based [HORIZON-AG]
Deadline model: single-stage
Planned opening date: 20 January 2022
Deadline date: 20 April 2022 17:00:00 Brussels time
Topic description
ExpectedOutcome:
Projects should contribute to at least two of the following expected outcomes:
Enhance cooperation at the European level between key actors and stakeholders within endangered languages communities.
Empower local communities and promote citizens' engagement in the sustainable management of their own linguistic resources, in line with the principles of the Faro Convention.
Suggest strategies to involve young people in the (re)discovery of their linguistic heritage and its importance for the development of their identity and community building.
Promote equality and linguistic diversity in line with the EU's motto 'United in Diversity' and its work to reinforce the central role of multilingualism in Europe.
Strengthen the identification, inventory and transmission of regional, minority and local languages as vehicles of oral expressions and traditions, in line with the principles of the UNESCO 2003 Convention for the Safeguarding of the Intangible Cultural Heritage.
Scope:
Languages, whether they are internationally used by millions of people or spoken by only small and remote communities, are the expression of the identity, culture and the way communities and peoples perceive their world. They are an essential part of the rich fabric of European culture. When languages disappear, our cultural diversity is impoverished. While this risk has been recognised internationally (including by UNESCO, the Council of Europe, the OSCE, etc.), many of the regional, minority and local languages, which are spoken today in the European Union, Associated and Neighbourhood Countries, are in danger of disappearing.
Starting from the analysis of the sociolinguistic, legal and economic situation of European endangered languages, of the reasons behind their endangered status, as well as of past and present policies, the action should propose ways to promote the reawakening of these endangered languages. This implies encouraging and supporting their use as well as their intergenerational transmission. The project should explore measures in different areas such as the educational, cultural and creative sectors, and link them with regional development. The use of digital tools is strongly encouraged, as it is the easiest channel to reach and involve society, and in particular young people, in the (re)discovery of their own linguistic heritage, including non-written languages.
The creation of a European language preservation ecosystem is at the heart of this topic, in particular with the establishment of a set of guidelines for revitalizing endangered languages in Europe and the setting up of a comprehensive website. This also aims at exchanging best practices and collecting endangered language resources and tools that, with the appropriate involvement of stakeholders concerned, should be made widely available. A set of identified guidelines should be validated by the use of existing cases of language revitalization. Available results of research already undertaken on language revitalisation should be taken into consideration, while identification of needs for further research in the field should be promoted. Examples of grass root movements that foster the engagement of local communities and, in particular, of young people, to learn and use such languages should be analysed and their motivating factors examined. These good practices should be taken into account when developing methodologies, in order to enhance them and to make them adaptable to local situations. Participation of regional or local communities and/or administrations, civil society, universities and other research institutions, networks and platforms working on multilingualism as well as on the promotion of regional and minority languages are encouraged and will ensure efficient and comprehensive bottom-up solutions.
Cross-cutting Priorities:
Socio-economic science and humanities
Social Innovation
Societal Engagement