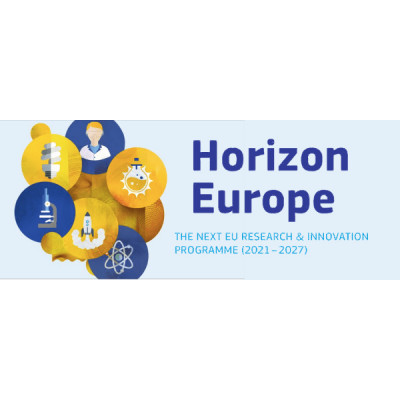 Politics and the impact of online social networks and new media
Details
Contracting Authority Type:
Development Institution
Sector:
Democratization, Media and Communications, Information & Communication Technology
Eligible applicants:
Unrestricted / Unspecified, Individuals
Eligible nationalities:
Afghanistan, Albania, Algeria, American Samoa, Angola, Anguilla, Argentina, Armenia, Aruba, Austria, Azerbaijan, Azores, Bangladesh, Belarus, Belgium, Belize, Benin, Bermuda, Bhutan, Bolivia, Bosnia and Herzegovina, Botswana, British Virgin Islands, Bulgaria, Burkina Faso, Burundi, Cambodia, Cameroon, Canary Islands, Cape Verde, Caribbean Netherlands, Cayman Islands, Central African Republic, Chad, Chile, Colombia, Comoros, Congo, Costa Rica, Cote d'Ivoire, Croatia, Cuba, Cyprus, Czech Republic, Dem. Rep. Congo, Denmark, Djibouti, Dominica, Commonwealth of, Dominican Republic, Ecuador, Egypt, El Salvador, Eritrea, Estonia, Eswatini (Swaziland), Ethiopia, Falkland Islands, Faroe Islands, Fiji, Finland, France, French Polynesia, French Southern Territory, Gabon, Gambia, Georgia, Germany, Ghana, Greece, Greenland, Grenada, Guatemala, Guinea, Guinea-Bissau, Guyana, Haiti, Honduras, Hungary, Iceland, Indonesia, Iran, Iraq, Ireland, Israel, Italy, Jamaica, Jordan, Kazakhstan, Kenya, Kiribati, Kosovo, Kyrgyzstan, Laos, Latvia, Lebanon, Lesotho, Liberia, Libya, Lithuania, Luxembourg, Madagascar, Malawi, Malaysia, Maldives, Mali, Malta, Marshall Islands, Mauritania, Mauritius, Micronesia, Moldova, Mongolia, Montenegro, Montserrat, Morocco, Mozambique, Myanmar, Namibia, Nepal, Netherlands, New Caledonia, Nicaragua, Niger, Nigeria, North Korea, North Macedonia, Norway, Pakistan, Palau, Palestine / West Bank & Gaza, Panama, Papua New Guinea, Paraguay, Peru, Philippines, Pitcairn, Poland, Portugal, Romania, Rwanda, Saint Helena, Saint Kitts and Nevis, Saint Lucia, Saint Vincent and the Grenadines, Samoa, Sao Tome and Principe, Senegal, Serbia, Seychelles, Sierra Leone, Slovakia, Slovenia, Solomon Islands, Somalia, South Africa, South Sudan, Spain, Sri Lanka, St. Pierre and Miquelon, Sudan, Suriname, Sweden, Switzerland, Syria, Tajikistan, Tanzania, Thailand, Timor-Leste, Togo, Tonga, Tunisia, Turkey, Turkmenistan, Turks and Caicos, Tuvalu, Uganda, Ukraine, Uruguay, Uzbekistan, Vanuatu, Venezuela, Vietnam, Wallis and Futuna, Yemen, Zambia, Zimbabwe
Date posted:
21 Jun, 2021
Description
Call Updates
Apr 22, 2022 11:05:13 AM
The Call HORIZON-CL2-2022-DEMOCRACY-01 (Reshaping democracies) has closed on the 20th April 2022.
241 proposals have been submitted.
The breakdown per topic is:
HORIZON-CL2-2022-DEMOCRACY-01-07: 17 proposals
Evaluation results are expected to be communicated in July 2022.
Jan 20, 2022 12:00:10 AM

The submission session is now available for: HORIZON-CL2-2022-DEMOCRACY-01-07(HORIZON-RIA)
---
Politics and the impact of online social networks and new media
TOPIC ID: HORIZON-CL2-2022-DEMOCRACY-01-07
Programme: Horizon Europe Framework Programme (HORIZON)
Call: Reshaping democracies (HORIZON-CL2-2022-DEMOCRACY-01)
Type of action: HORIZON-RIA HORIZON Research and Innovation Actions
Type of MGA: HORIZON Action Grant Budget-Based [HORIZON-AG]
Deadline model: single-stage
Planned opening date: 20 January 2022
Deadline date: 20 April 2022 17:00:00 Brussels time
Topic description
ExpectedOutcome:
Projects should contribute to all of the following expected outcomes:
Understand the changes wrought on democratic processes by new technologies.
Produce evidence-based recommendations to address the opportunities and challenges for political behaviour and democratic engagement presented by social platforms and new media.
Enhance capacities for digital citizenship.
Scope:
Social media and other internet-based platforms are intertwined with political life. They play an important role in allowing people to design, consume and share political news, seek political information and discuss, make decisions, donate money, or engage with political parties and other organisations. Furthermore, these platforms and media are supposed to open new avenues to political engagement and democratic participation. However, developments in the recent past have created anxieties about their capacity to protect citizens from disinformation and to serve as balanced and open public fora for democratic debates. Social platforms and new media are increasingly perceived as conducive to the creation of ideological "echo-chambers" eroding the space for public dialogue. They are seen as fostering polarisation, radicalisation, depoliticisation, spreading misinformation and subject to manipulation. At the same time, they have been used in attempts to covertly influence the political choices of citizens, thus sapping their democratic credentials.
Proposals are expected to address some of the following: they should build Europe-wide evidence on the extent to which political opportunities and information offered by platforms and new media – and resulting impacts, such as the "echo-chambers" effect – affects political attitudes in European states and at the level of the EU and its neighbourhood. Whether and how new media functions as a new level of news selection and study the resulting perception biases with citizens should be assessed. Research should examine the extent to which platforms and new media actually help democratise political systems and offer avenues of active engagement, or hinder participation for some. The effects of the replacement of media consumption with content consumption should also be examined. Proposals should investigate how audiences of different ages, different genders and different socio-economic and ethnolinguistic groups receive and assess information on digital platforms, and how political actors use these platforms to shape political behaviour. They should propose and design regulatory innovations in response to the covert use of social platforms for political goals. Evidence-based approaches and methods for enhancing capacities for digital citizenship, including media education, media competences, and digital literacy should be developed. Insight about the effects of social media on social behaviour should be attained. Citizen science and other innovative and participatory forms of research could be appropriate for this action.[1]
Cross-cutting Priorities:
Societal Engagement
Socio-economic science and humanities
Social Innovation
[1]Synergies with successful proposals from topic "Disinformation and fake news are combated and trust in the digital world is raised" of Cluster 3 is encouraged. (HORIZON-CL3-2021-FCT-01-03)
Location:
Afghanistan, El Salvador, Guatemala, Honduras, Nicaragua