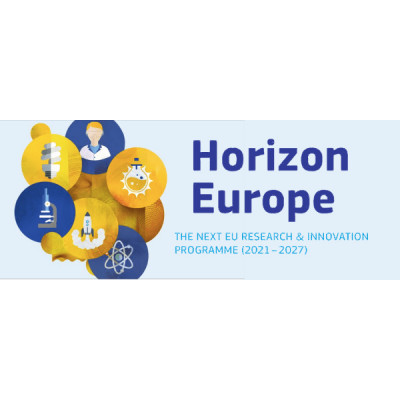 Traditional crafts for the future: a new approach
Details
Contracting Authority Type:
Development Institution
Eligible applicants:
Unrestricted / Unspecified, Individuals
Eligible nationalities:
Afghanistan, Albania, Algeria, American Samoa, Angola, Anguilla, Argentina, Armenia, Aruba, Austria, Azerbaijan, Azores, Bangladesh, Belarus, Belgium, Belize, Benin, Bermuda, Bhutan, Bolivia, Bosnia and Herzegovina, Botswana, British Virgin Islands, Bulgaria, Burkina Faso, Burundi, Cambodia, Cameroon, Canary Islands, Cape Verde, Caribbean Netherlands, Cayman Islands, Central African Republic, Chad, Chile, Colombia, Comoros, Congo, Costa Rica, Cote d'Ivoire, Croatia, Cuba, Cyprus, Czech Republic, Dem. Rep. Congo, Denmark, Djibouti, Dominica, Commonwealth of, Dominican Republic, Ecuador, Egypt, El Salvador, Eritrea, Estonia, Eswatini (Swaziland), Ethiopia, Falkland Islands, Faroe Islands, Fiji, Finland, France, French Polynesia, French Southern Territory, Gabon, Gambia, Georgia, Germany, Ghana, Greece, Greenland, Grenada, Guatemala, Guinea, Guinea-Bissau, Guyana, Haiti, Honduras, Hungary, Iceland, Indonesia, Iran, Iraq, Ireland, Israel, Italy, Jamaica, Jordan, Kazakhstan, Kenya, Kiribati, Kosovo, Kyrgyzstan, Laos, Latvia, Lebanon, Lesotho, Liberia, Libya, Lithuania, Luxembourg, Madagascar, Malawi, Malaysia, Maldives, Mali, Malta, Marshall Islands, Mauritania, Mauritius, Micronesia, Moldova, Mongolia, Montenegro, Montserrat, Morocco, Mozambique, Myanmar, Namibia, Nepal, Netherlands, New Caledonia, Nicaragua, Niger, Nigeria, North Korea, North Macedonia, Norway, Pakistan, Palau, Palestine / West Bank & Gaza, Panama, Papua New Guinea, Paraguay, Peru, Philippines, Pitcairn, Poland, Portugal, Romania, Rwanda, Saint Helena, Saint Kitts and Nevis, Saint Lucia, Saint Vincent and the Grenadines, Samoa, Sao Tome and Principe, Senegal, Serbia, Seychelles, Sierra Leone, Slovakia, Slovenia, Solomon Islands, Somalia, South Africa, South Sudan, Spain, Sri Lanka, St. Pierre and Miquelon, Sudan, Suriname, Sweden, Switzerland, Syria, Tajikistan, Tanzania, Thailand, Timor-Leste, Togo, Tonga, Tunisia, Turkey, Turkmenistan, Turks and Caicos, Tuvalu, Uganda, Ukraine, Uruguay, Uzbekistan, Vanuatu, Venezuela, Vietnam, Wallis and Futuna, Yemen, Zambia, Zimbabwe
Date posted:
21 Jun, 2021
Description
Call Updates
Apr 22, 2022 11:16:35 AM
The Call HORIZON-CL2-2022-HERITAGE-01 (Research and innovation on cultural heritage and CCIs – 2022) has closed on the 20th April 2022.
335 proposals have been submitted.
The breakdown per topic is:
HORIZON-CL2-2022-HERITAGE-01-04: 67 proposals
Evaluation results are expected to be communicated in July 2022.
Jan 20, 2022 12:00:12 AM

The submission session is now available for: HORIZON-CL2-2022-HERITAGE-01-04(HORIZON-RIA)
---
Traditional crafts for the future: a new approach
TOPIC ID: HORIZON-CL2-2022-HERITAGE-01-04
Programme: Horizon Europe Framework Programme (HORIZON)
Call: Research and innovation on cultural heritage and CCIs - 2022 (HORIZON-CL2-2022-HERITAGE-01)
Type of action: HORIZON-RIA HORIZON Research and Innovation Actions
Type of MGA: HORIZON Action Grant Budget-Based [HORIZON-AG]
Deadline model: single-stage
Planned opening date: 20 January 2022
Deadline date: 20 April 2022 17:00:00 Brussels time
Topic description
ExpectedOutcome:
Projects should contribute to at least two of the following expected outcomes:
Revive, valorise and foster traditional crafts techniques and combine them with new and emerging cutting-edge technologies.
Bring together the traditional know-how with new and/or digital technologies to develop improved and new products, services and professions.
Set up platforms and develop methodologies, curricula, entrepreneurship skills and courses for vocational training, to create jobs and revive enterprises where tradition meets the future.
Create sustainable relationships and networks between research and heritage sites, cultural and creative sectors, institutions, universities and other research institutions, regional and national authorities, enterprises and other relevant stakeholders, in order to promote innovation, jobs and sustainable growth.
Scope:
Traditional artefacts and the old crafts techniques are a significant part of our cultural heritage and arts. They showcase the interpenetrating relationship between material culture and human beings producing or consuming it. Artefacts and traditional objects are cultural products as they store social, personal and cultural memory and knowledge, and they enable the articulation of self-identity in symbolic ways. The transmission and reproduction of traditional know-how is the "conditio sine qua non" for the safeguarding and valorising of these cultural products. Still, they need strong interaction with creation in order to strengthen their impact and attractiveness in society.
The goals of the manufacturing and crafts sector have changed over time. This puts at risk traditional crafts techniques, which are in danger of disappearing, and with them important knowledge and know-how of ancient techniques and materials to produce and restore historic artefacts.
Combining old crafts techniques with cutting-edge new technologies opens up new dimensions and opportunities for the preservation and restoration of cultural goods, as well as for new and high quality products and services on the market. For instance, it has been the case with the cooperation of the traditional north Italian fabrics manufacturing and the European high-end fashion industry.
Proposals under this topic should address these challenges by understanding the techniques of traditional artefacts encompassing the full range of materials (stone, ceramic, porcelain, metal, wood, fabric, paper/papyrus, etc.). R&I actions should aim at reproducing traditional artefacts, traditional techniques and know-how by combining them with new, digital and other cutting-edge technologies. R&I initiatives should identify new areas of application and markets for professions combining traditional crafts with cutting-edge technologies. They should develop methodologies to combine these two approaches while bringing together all stakeholders concerned to set up clusters covering proposals for professional training and platforms connecting, among others, researchers, craftspeople, enterprises and business innovators, in order to bring new products and services on the market. Actions should include proposals for curricula to train in these new technologies, combining traditional skills with new technologies and entrepreneurship to succeed on the market, including specific business plans. The participation of enterprises, SMEs and CCIs is strongly encouraged to ensure appropriate and economically sustainable use of the new products.
Cross-cutting Priorities:
Social Innovation
Socio-economic science and humanities