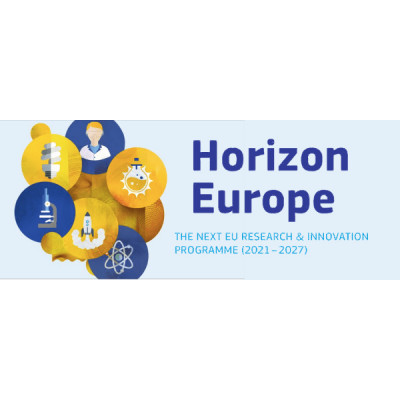 Gender and social, economic and cultural empowerment
Details
Contracting Authority Type:
Development Institution
Sector:
Culture, Gender, Macro-Econ. & Public Finance, Social Development
Eligible applicants:
Unrestricted / Unspecified, Individuals
Eligible nationalities:
Afghanistan, Albania, Algeria, American Samoa, Angola, Anguilla, Argentina, Armenia, Aruba, Austria, Azerbaijan, Azores, Bangladesh, Belarus, Belgium, Belize, Benin, Bermuda, Bhutan, Bolivia, Bosnia and Herzegovina, Botswana, British Virgin Islands, Bulgaria, Burkina Faso, Burundi, Cambodia, Cameroon, Canary Islands, Cape Verde, Caribbean Netherlands, Cayman Islands, Central African Republic, Chad, Chile, Colombia, Comoros, Congo, Costa Rica, Cote d'Ivoire, Croatia, Cuba, Cyprus, Czech Republic, Dem. Rep. Congo, Denmark, Djibouti, Dominica, Commonwealth of, Dominican Republic, Ecuador, Egypt, El Salvador, Eritrea, Estonia, Eswatini (Swaziland), Ethiopia, Falkland Islands, Faroe Islands, Fiji, Finland, France, French Polynesia, French Southern Territory, Gabon, Gambia, Georgia, Germany, Ghana, Greece, Greenland, Grenada, Guatemala, Guinea, Guinea-Bissau, Guyana, Haiti, Honduras, Hungary, Iceland, Indonesia, Iran, Iraq, Ireland, Israel, Italy, Jamaica, Jordan, Kazakhstan, Kenya, Kiribati, Kosovo, Kyrgyzstan, Laos, Latvia, Lebanon, Lesotho, Liberia, Libya, Lithuania, Luxembourg, Madagascar, Malawi, Malaysia, Maldives, Mali, Malta, Marshall Islands, Mauritania, Mauritius, Micronesia, Moldova, Mongolia, Montenegro, Montserrat, Morocco, Mozambique, Myanmar, Namibia, Nepal, Netherlands, New Caledonia, Nicaragua, Niger, Nigeria, North Korea, North Macedonia, Norway, Pakistan, Palau, Palestine / West Bank & Gaza, Panama, Papua New Guinea, Paraguay, Peru, Philippines, Pitcairn, Poland, Portugal, Romania, Rwanda, Saint Helena, Saint Kitts and Nevis, Saint Lucia, Saint Vincent and the Grenadines, Samoa, Sao Tome and Principe, Senegal, Serbia, Seychelles, Sierra Leone, Slovakia, Slovenia, Solomon Islands, Somalia, South Africa, South Sudan, Spain, Sri Lanka, St. Pierre and Miquelon, Sudan, Suriname, Sweden, Switzerland, Syria, Tajikistan, Tanzania, Thailand, Timor-Leste, Togo, Tonga, Tunisia, Turkey, Turkmenistan, Turks and Caicos, Tuvalu, Uganda, Ukraine, Uruguay, Uzbekistan, Vanuatu, Venezuela, Vietnam, Wallis and Futuna, Yemen, Zambia, Zimbabwe
Date posted:
21 Jun, 2021
Description
Call Updates
Apr 22, 2022 11:14:28 AM
The Call HORIZON-CL2-2022-TRANSFORMATIONS-01 (A sustainable future for Europe) has closed on the 20th April 2022.
169 proposals have been submitted.
The breakdown per topic is:
HORIZON-CL2-2022-TRANSFORMATIONS-01-05: 22 proposals
Evaluation results are expected to be communicated in July 2022.
Jan 20, 2022 12:00:00 AM
The submission session is now available for: HORIZON-CL2-2022-TRANSFORMATIONS-01-05(HORIZON-RIA)
---
Gender and social, economic and cultural empowerment
TOPIC ID: HORIZON-CL2-2022-TRANSFORMATIONS-01-05
Programme: Horizon Europe Framework Programme (HORIZON)
Call: A sustainable future for Europe (HORIZON-CL2-2022-TRANSFORMATIONS-01)
Type of action: HORIZON-RIA HORIZON Research and Innovation Actions
Type of MGA: HORIZON Action Grant Budget-Based [HORIZON-AG]
Deadline model: single-stage
Planned opening date: 20 January 2022
Deadline date: 20 April 2022 17:00:00 Brussels time
Topic description
ExpectedOutcome:
Projects should contribute to both of the following expected outcomes:
Achieve a better understanding of gendered power relations across the social and economic spheres, taking into account intersections between gender and other social categories such as ethnicity, social origin, disability and sexual orientation, and the cumulative effects of multiple forms of discrimination and disadvantages. Provide evidence base about the role of education and the media in perpetuating or breaking stereotypes.
Help reverse socio-economic and cultural inequalities and promote gender equality, thus supporting the realisation of the global 2030 Agenda's Sustainable Development Goal 5 on achieving gender equality and empowering all women and girls.
Scope:
Full gender equality in the distribution and concentration of power in all political, social, cultural and economic spheres is far from being realised: in EIGE's Gender Equality Index 2020, the domain of Power scores the lowest across all six domains with an EU average of only 53.5 out of 100. Gendered power relations do not only concern decision-making and politics, but are also reflected in our everyday lives, including in the workplace, academia, arts and culture, the private and public spheres, education and early-childhood socialisation. While there has been much research on inequalities and power relations in these different areas, this has not always translated into practical, sustainable and structural change on policy and societal level. In the light of economic crises, pandemics, and the climate emergency, it is crucial to re-examine these power relations and provide innovative solutions and policy responses to advance women's empowerment.
Proposals are expected to address the following: Propose a theoretical framework to understand the formation of gendered power hierarchies leading to systematic and structural forms of discriminations, social and economic inequalities and gender-based violence. This should feed into developing solutions on how to address inequalities and underlying causes related to society's perception and construction of gender norms, masculinities, femininities and gender diverse identities. Consider how intersectionality of gender with, e.g., ethnicity, social origin, religion, disability, and sexual orientation impacts one's position and rights in society and social hierarchy, as well as one's life and career choices.
Proposals should analyse the interrelations of power and barriers to gender equality between different social and economic issues including, inter alia: policy- and decision-making, labour market participation and the gender pay gap, workplace and work-life balance arrangements, gender-based and domestic violence, reproductive rights, gender roles in education, and cultural representations, including in art and the media. Particular attention should be paid to differing cultural contexts across the EU and among Associated and third countries studied, as well as to specific contexts of economic crises, pandemics, climate change, and the 'future of work'. The action should propose concrete, practical solutions, innovative tools and policy responses to dismantle structural and systematic roots of unequal power distribution between women and men on all levels and promote women's social and economic empowerment. To achieve the expected outcomes, international cooperation is strongly encouraged, as well as the development of social innovation approaches, which can foster new social practices, social ownership or market uptake.
Cross-cutting Priorities:
Africa
Social Innovation
Socio-economic science and humanities