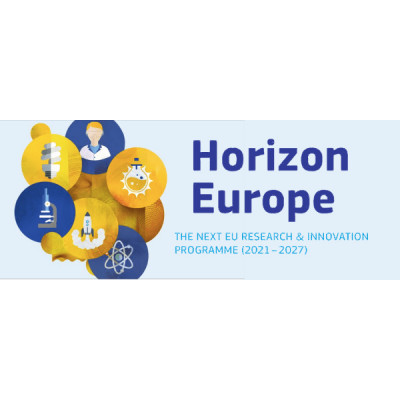 Socio-economic effects of ageing societies
Details
Contracting Authority Type:
Development Institution
Sector:
Health, Labour Market & Employment, Social Development
Eligible applicants:
Unrestricted / Unspecified, Individuals
Eligible nationalities:
Afghanistan, Albania, Algeria, American Samoa, Angola, Anguilla, Argentina, Armenia, Aruba, Austria, Azerbaijan, Azores, Bangladesh, Belarus, Belgium, Belize, Benin, Bermuda, Bhutan, Bolivia, Bosnia and Herzegovina, Botswana, British Virgin Islands, Bulgaria, Burkina Faso, Burundi, Cambodia, Cameroon, Canary Islands, Cape Verde, Caribbean Netherlands, Cayman Islands, Central African Republic, Chad, Chile, Colombia, Comoros, Congo, Costa Rica, Cote d'Ivoire, Croatia, Cuba, Cyprus, Czech Republic, Dem. Rep. Congo, Denmark, Djibouti, Dominica, Commonwealth of, Dominican Republic, Ecuador, Egypt, El Salvador, Eritrea, Estonia, Eswatini (Swaziland), Ethiopia, Falkland Islands, Faroe Islands, Fiji, Finland, France, French Polynesia, French Southern Territory, Gabon, Gambia, Georgia, Germany, Ghana, Greece, Greenland, Grenada, Guatemala, Guinea, Guinea-Bissau, Guyana, Haiti, Honduras, Hungary, Iceland, Indonesia, Iran, Iraq, Ireland, Israel, Italy, Jamaica, Jordan, Kazakhstan, Kenya, Kiribati, Kosovo, Kyrgyzstan, Laos, Latvia, Lebanon, Lesotho, Liberia, Libya, Lithuania, Luxembourg, Madagascar, Malawi, Malaysia, Maldives, Mali, Malta, Marshall Islands, Mauritania, Mauritius, Micronesia, Moldova, Mongolia, Montenegro, Montserrat, Morocco, Mozambique, Myanmar, Namibia, Nepal, Netherlands, New Caledonia, Nicaragua, Niger, Nigeria, North Korea, North Macedonia, Norway, Pakistan, Palau, Palestine / West Bank & Gaza, Panama, Papua New Guinea, Paraguay, Peru, Philippines, Pitcairn, Poland, Portugal, Romania, Rwanda, Saint Helena, Saint Kitts and Nevis, Saint Lucia, Saint Vincent and the Grenadines, Samoa, Sao Tome and Principe, Senegal, Serbia, Seychelles, Sierra Leone, Slovakia, Slovenia, Solomon Islands, Somalia, South Africa, South Sudan, Spain, Sri Lanka, St. Pierre and Miquelon, Sudan, Suriname, Sweden, Switzerland, Syria, Tajikistan, Tanzania, Thailand, Timor-Leste, Togo, Tonga, Tunisia, Turkey, Turkmenistan, Turks and Caicos, Tuvalu, Uganda, Ukraine, Uruguay, Uzbekistan, Vanuatu, Venezuela, Vietnam, Wallis and Futuna, Yemen, Zambia, Zimbabwe
Date posted:
21 Jun, 2021
Description
Call Updates
Apr 22, 2022 11:14:28 AM
The Call HORIZON-CL2-2022-TRANSFORMATIONS-01 (A sustainable future for Europe) has closed on the 20th April 2022.
169 proposals have been submitted.
The breakdown per topic is:
HORIZON-CL2-2022-TRANSFORMATIONS-01-10: 10 proposals
Evaluation results are expected to be communicated in July 2022.
Jan 20, 2022 12:00:00 AM
The submission session is now available for: HORIZON-CL2-2022-TRANSFORMATIONS-01-10(HORIZON-RIA)
---
Socio-economic effects of ageing societies
TOPIC ID: HORIZON-CL2-2022-TRANSFORMATIONS-01-10
Programme: Horizon Europe Framework Programme (HORIZON)
Call: A sustainable future for Europe (HORIZON-CL2-2022-TRANSFORMATIONS-01)
Type of action: HORIZON-RIA HORIZON Research and Innovation Actions
Type of MGA: HORIZON Action Grant Budget-Based [HORIZON-AG]
Deadline model: single-stage
Planned opening date: 20 January 2022
Deadline date: 20 April 2022 17:00:00 Brussels time
Topic description
ExpectedOutcome:
Projects should contribute to all of the following expected outcomes:
Analyse the impacts of ageing societies on productivity, society, employment (by gender, sector, occupational group and skills needed), investment, growth, healthcare systems, access to (digital) public services and public finance sustainability in the medium and long term, while maintaining service adequacy.
Propose knowledge-based policy measures to reap the benefits of longer healthy life expectancy and explore ageing related phenomena, including (but not limited to) cultural factors, fertility, migration, family care, fight against ageism, active ageing, upskilling and reskilling policies.
Counteract the effects of ageism and age segregation, while promoting the benefits of experience and knowledge accumulation drawing on inclusive and dialogic approaches, including through job design that is appropriate to job holders and that builds on their experience.
Scope:
Proposals should analyse, with an interdisciplinary approach, the changing demographic profile of Europe, paying attention to the heterogeneous trends and developments in the different Member States and Associated countries (ideally at regional level), taking into account both the ageing of populations and the demographic consequences of migration. The project should try to assess how this change will affect consumption, production and opportunities.
Projects should consider the structural changes required to adapt in the medium term to ageing societies. They should analyse intergenerational solidarity policies as a possible solution to the major challenges posed by ageing societies.
Research should analyse the impact of demographic change on skills availability and needs, assessing the risk of older aged workers to become obsolescent in a fast changing globalised, individualised, digitalised and automated environment, against the need of investing in them to lengthen working life and try to maintain high levels of productivity in the EU. Research may include consideration for the assets older workers have because of their experience, and the discrimination they may suffer in the labour market. In this context, projects should also consider how recruiting foreign labour may mitigate the shortages in sectors of the economy, and assess the sustainability of this against the needs of EU Member States and contribute to improved dependency ratios. Additional attention should also be paid to the subsequent influence that this foreign recruitment may have on labour conditions, as well as considering the age structure of migrants and the consequence this has.
Projects should consider the opportunities of the 'silver economy', not only in terms of consumption of goods, services and innovations directed to the older age population, but also in terms of production. Proposals should consider potential opportunities arising from adapting jobs to an ageing workforce, making the most of the available experience. This entails considering the potential of older people for generating new economic opportunities through their work, their societal engagement (e.g. in the third and fourth sector of the economy) and the conditions by which older people are likely to want to work for longer, and the impact of this on the sustainability of the silver economy.
Together with considering such medium term dynamics, proposals may also consider the longer-term implications of ageing societies, and factors mitigating it. Research may consider gaps, opportunities and best practices regarding inclusive digital public services (including co-creating digital public services with the elderly), so ageing societies can reap the benefits of the digitalisation of the public sector. Fertility may be considered by analysing the impact of labour market policies, family policies, housing policies and conditions under which both men and women are more likely to have children. Projects may investigate whether the decline in fertility has structural causes, or if the general attitudes and willingness to have children have declined. Proposals may also look at the conditions that facilitate having the number of children desired, and investigate which measures stimulate which groups.
Proposals should develop recommendations on how European societies need to cope with demographic changes in the short and medium term, with the reforms needed to ripen the economic benefits and limit the negative consequences, including in relation to societal values, also with reference to global examples. They should also consider how to do this while developing a long-term perspective aimed at increasing the EU's human capital.
Cross-cutting Priorities:
Societal Engagement
Socio-economic science and humanities