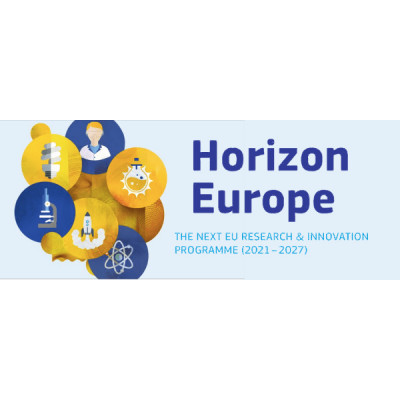 Centre of excellence on inclusive gender equality in Research & Innovation
Details
Contracting Authority Type:
Development Institution
Sector:
Gender, Social Development, Research
Eligible applicants:
Unrestricted / Unspecified, Individuals
Eligible nationalities:
Afghanistan, Albania, Algeria, American Samoa, Angola, Anguilla, Argentina, Armenia, Aruba, Austria, Azerbaijan, Azores, Bangladesh, Belarus, Belgium, Belize, Benin, Bermuda, Bhutan, Bolivia, Bosnia and Herzegovina, Botswana, British Virgin Islands, Bulgaria, Burkina Faso, Burundi, Cambodia, Cameroon, Canary Islands, Cape Verde, Caribbean Netherlands, Cayman Islands, Central African Republic, Chad, Chile, Colombia, Comoros, Congo, Costa Rica, Cote d'Ivoire, Croatia, Cuba, Cyprus, Czech Republic, Dem. Rep. Congo, Denmark, Djibouti, Dominica, Commonwealth of, Dominican Republic, Ecuador, Egypt, El Salvador, Eritrea, Estonia, Eswatini (Swaziland), Ethiopia, Falkland Islands, Faroe Islands, Fiji, Finland, France, French Polynesia, French Southern Territory, Gabon, Gambia, Georgia, Germany, Ghana, Greece, Greenland, Grenada, Guatemala, Guinea, Guinea-Bissau, Guyana, Haiti, Honduras, Hungary, Iceland, Indonesia, Iran, Iraq, Ireland, Israel, Italy, Jamaica, Jordan, Kazakhstan, Kenya, Kiribati, Kosovo, Kyrgyzstan, Laos, Latvia, Lebanon, Lesotho, Liberia, Libya, Lithuania, Luxembourg, Madagascar, Malawi, Malaysia, Maldives, Mali, Malta, Marshall Islands, Mauritania, Mauritius, Micronesia, Moldova, Mongolia, Montenegro, Montserrat, Morocco, Mozambique, Myanmar, Namibia, Nepal, Netherlands, New Caledonia, Nicaragua, Niger, Nigeria, North Korea, North Macedonia, Norway, Pakistan, Palau, Palestine / West Bank & Gaza, Panama, Papua New Guinea, Paraguay, Peru, Philippines, Pitcairn, Poland, Portugal, Romania, Rwanda, Saint Helena, Saint Kitts and Nevis, Saint Lucia, Saint Vincent and the Grenadines, Samoa, Sao Tome and Principe, Senegal, Serbia, Seychelles, Sierra Leone, Slovakia, Slovenia, Solomon Islands, Somalia, South Africa, South Sudan, Spain, Sri Lanka, St. Pierre and Miquelon, Sudan, Suriname, Sweden, Switzerland, Syria, Tajikistan, Tanzania, Thailand, Timor-Leste, Togo, Tonga, Tunisia, Turkey, Turkmenistan, Turks and Caicos, Tuvalu, Uganda, Ukraine, Uruguay, Uzbekistan, Vanuatu, Venezuela, Vietnam, Wallis and Futuna, Yemen, Zambia, Zimbabwe
Date posted:
21 Jun, 2021
Description
Call Updates:
Jan 19, 2022 4:12:33 PM
Flash information on the CALL results (EVALUATION RESULTS)
Call identifier: HORIZON-WIDERA-2021-ERA-01
Call title: European Research Area (18 topics)
Published: 15/06/2021
Deadline: 23/09/2021
Available budget: Total budget: EUR 61.50 million
The Research Executive Agency has now completed the evaluation of the proposals submitted to the above-mentioned call. The results of the evaluation are as follows:
Number of proposals submitted: 44
Number of inadmissible / ineligible proposals: 0
Number of withdrawn proposals: 0
Number of above-threshold proposals: 35
Total budget requested for above-threshold proposals:EUR 100,742,326
We recently informed the applicants about the evaluation results for their proposals.
It is expected that the grant agreements will be signed in May 2022.
Information on the selected projects will be published on https://cordis.europa.eu/projects/en after that date.
Please note that the number of proposals that can finally be funded will depend on the finally available budget and the formal selection by the Research Executive Agency.
For questions, please contact the https://ec.europa.eu/info/research-and-innovation_en
Jun 23, 2021 1:05:14 PM

The submission session is now available for: HORIZON-WIDERA-2021-ERA-01-80(HORIZON-RIA)
---
Centre of excellence on inclusive gender equality in Research & Innovation
TOPIC ID: HORIZON-WIDERA-2021-ERA-01-80
Programme: Horizon Europe Framework Programme (HORIZON)
Call: European Research Area (HORIZON-WIDERA-2021-ERA-01)
Type of action: HORIZON-RIA HORIZON Research and Innovation Actions
Type of MGA: HORIZON Action Grant Budget-Based [HORIZON-AG]
Deadline model: single-stage
Planned opening date: 22 June 2021
Deadline date: 23 September 2021 17:00:00 Brussels time
Topic description
ExpectedOutcome:
Projects are expected to contribute to the following expected outcomes:
Advancement of knowledge, policy and practice on inclusive gender equality in research and innovation institutions across Europe, with an intersectional, geographically inclusive, and multi-sectorial approach.
Reduced disparities across Member States and strengthening of the European Research Area and its gender equality and inclusiveness objective.
Scope:

As having a Gender Equality Plan (GEP) in place is becoming an eligibility criterion for legal entities applying to Horizon Europe, and, as the new European Research Area Communication of 30 September 2020 is foreseeing stronger measures to promote inclusive gender equality plans, there is a strong need for expert policy and knowledge support for inclusive GEP implementation, in research and innovation (R&I) organisations (including research funding and performing organisations, incl. companies and SMEs) across EU Member States. In order to adapt to different national and local situations, and help foster effective transformation in countries and institutions less advanced in the field of gender equality in R&I, a first European centre of excellence on inclusive gender equality in R&I will be created.
Building on projects and actions supported through Horizon 2020, including projects ACT, GE Academy, GENDERACTION, and the pilot European knowledge and support facility for fostering institutional change through gender equality plans funded under the SwafS work programme 2020, as well as on initiatives developed by existing national or regional centres of excellence and knowledge centres on gender equality in R&I in Europe, and by European R&I stakeholder umbrella organisations, proposals are expected to cover the following:
Establish a sustainable European Centre of Excellence and think tank to advance and disseminate knowledge on inclusive gender equality policies in R&I, addressing three levels of inclusiveness, i.e.: the intersectional level, considering intersecting social categories such as ethnicity (including migration and refugees), disability, sexual orientation and gender identity (LGBTIQ issues) or else social origin; the sectorial level, to better address innovation and the private sector; and geographical inclusiveness. This Centre could work as a single entity or as core centre and network of hubs in different Member States, and should involve experts from different Member States, including widening countries.
Provide expertise and support to Member States, R&I organisations, and the European Commission, in the design, implementation and assessment of institutional change through inclusive gender equality plans, including through the design and delivery of tailored training activities on inclusive gender equality in R&I, and the development of an enhanced Community of Practice on gender equality and diversity in R&I organisations, including R&I performing and funding organisations.
Provide expert support for the collection of pan-European data on gender equality in R&I and the development of new indicators, including on intersectionality. Collected data should cover also information on the uptake and implementation of gender equality plans in EU Member States and Associated countries, and contribute to the She Figures[1] publication.
Cross-cutting Priorities:
Social Innovation
Socio-economic science and humanities
[1]https://ec.europa.eu/info/publications/she-figures-2018_en
Location:
Albania, Austria, Azores, Belgium, Bosnia and Herzegovina, Bulgaria, Canary Islands, Croatia, Cyprus, Czech Republic, Denmark, Estonia, Faroe Islands, Finland, France, Germany, Greece, Hungary, Ireland, Italy, Kosovo, Latvia, Lithuania, Luxembourg, Malta, Montenegro, Netherlands, North Macedonia, Poland, Portugal, Romania, Serbia, Slovakia, Slovenia, Spain, Sweden, Turkey, UK