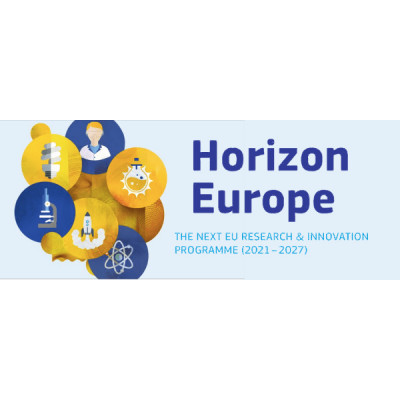 Investing in new emerging quantum computing technologies (RIA)
Details
Contracting Authority Type:
Development Institution
Sector:
Information & Communication Technology, Science & Innovation
Eligible applicants:
Unrestricted / Unspecified, Individuals
Eligible nationalities:
EU 27
Date posted:
23 Jun, 2021
Description
Call updates

Nov 5, 2021 3:52:01 PM
Submissions to call HORIZON-CL4-2021-DIGITAL-EMERGING-01
A total of 327 proposals has been submitted to call HORIZON-CL4-2021-DIGITAL-EMERGING-01, which closed on 21 October 2021. These proposals, of which the evaluation will be organized over the coming weeks and months, were submitted to the following topics:
HORIZON-CL4-2021-DIGITAL-EMERGING-01-30 - Investing in new emerging quantum computing technologies (RIA)
5 proposals (indicative budget 10 EUR million)
Oct 4, 2021 2:14:03 PM
Please note that the 'Other annexes' box has been added to the submission system.
However, please keep in mind that this box should not be used for proposals submitted to this topic, because it is reserved for the description of the use of financial support to third parties, not allowed for this topic. Any information uploaded in that box will be disregarded.
Aug 5, 2021 4:41:15 PM
Please note that this topic requires an additional eligibility condition (refer to Topic conditions - section 3. Other eligibility conditions marked with **) on the compulsory declaration of ownership and control.
Jun 22, 2021 3:40:31 PM
The submission session is now available for: HORIZON-CL4-2021-DIGITAL-EMERGING-01-30(HORIZON-RIA)
---
Investing in new emerging quantum computing technologies (RIA)
TOPIC ID: HORIZON-CL4-2021-DIGITAL-EMERGING-01-30
Programme: Horizon Europe Framework Programme (HORIZON)
Call: Digital and emerging technologies for competitiveness and fit for the green deal (HORIZON-CL4-2021-DIGITAL-EMERGING-01)
Type of action: HORIZON-RIA HORIZON Research and Innovation Actions
Type of MGA: HORIZON Action Grant Budget-Based [HORIZON-AG]
Deadline model: single-stage
Opening date: 22 June 2021
Deadline date: 21 October 2021 17:00:00 Brussels time
Topic description

ExpectedOutcome:

Proposals are expected to contribute by investing in a few other emerging and potentially promising quantum technology platforms besides the ones supported in the ramp-up phase of the Quantum Technologies Flagship, which would make it possible to complement those already funded in the Quantum Technologies flagship and which have the prospects of high scalability and fault tolerance.
Scope:

In order to reach large-scale quantum computing in Europe, breakthroughs in scalability of quantum computing processors, devices and integrated platforms are needed, together with the ability to perform qubit operations such as read, write, and data transfer, and qubit manipulation with a universal set of quantum gates. Besides the traditional quantum architectures now under development in the Quantum Technologies Flagship, further qubit and platform types, such as for example neutral Rydberg atoms, photonic qubits, and spin qubits, need to be considered as candidates for quantum computing that would require further research and development efforts.
The development of new emerging open quantum computer systems and platforms should be integrating the key building blocks such as quantum processors (> 10 qubits) with limited qubit overhead, control electronics, software stack, algorithms, applications, etc. Work should address the scalability towards large systems (>100 qubits), the verification and validation of the quantum computation, fault-tolerance and solving a concrete computational problem to demonstrate the quantum advantage.
Proposals should also cover: (i) the cooperation with complementary projects launched specifically in the area of the enabling quantum software stack (see HORIZON-CL4-2022-DIGITAL-EMERGING-01-10: Strengthening the quantum software ecosystem for quantum computing platforms), including also the need to establish from the beginning of this cooperation appropriate IP exploitation agreements; (ii) any additional support they may receive from relevant national, or regional programmes and initiatives; and (iii) contribution to the governance and overall coordination of the Quantum Technologies Flagship initiative. They should also contribute to spreading excellence across Europe; for example, through the involvement of Widening Countries.
In this topic the integration of the gender dimension (sex and gender analysis) in research and innovation content is not a mandatory requirement.
Specific Topic Conditions:
Activities are expected to start at TRL 2-3 and achieve TRL 4-5 by the end of the project – see General Annex B.