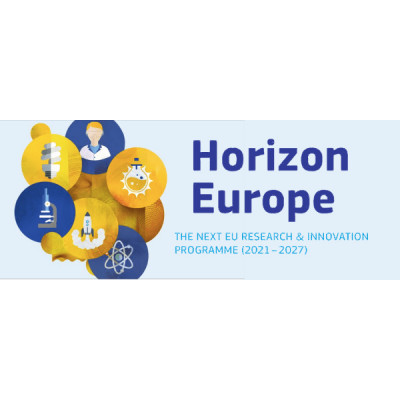 Development of technologies/devices for bio-intelligent manufacturing (RIA)
Details
Contracting Authority Type:
Development Institution
Sector:
Information & Communication Technology, Science & Innovation
Eligible applicants:
Unrestricted / Unspecified, Individuals
Eligible nationalities:
Afghanistan, Albania, Algeria, American Samoa, Angola, Anguilla, Argentina, Armenia, Aruba, Austria, Azerbaijan, Azores, Bangladesh, Belarus, Belgium, Belize, Benin, Bermuda, Bhutan, Bolivia, Bosnia and Herzegovina, Botswana, British Virgin Islands, Bulgaria, Burkina Faso, Burundi, Cambodia, Cameroon, Canary Islands, Cape Verde, Caribbean Netherlands, Cayman Islands, Central African Republic, Chad, Chile, Colombia, Comoros, Congo, Costa Rica, Cote d'Ivoire, Croatia, Cuba, Cyprus, Czech Republic, Dem. Rep. Congo, Denmark, Djibouti, Dominica, Commonwealth of, Dominican Republic, Ecuador, Egypt, El Salvador, Eritrea, Estonia, Eswatini (Swaziland), Ethiopia, Falkland Islands, Faroe Islands, Fiji, Finland, France, French Polynesia, French Southern Territory, Gabon, Gambia, Georgia, Germany, Ghana, Greece, Greenland, Grenada, Guatemala, Guinea, Guinea-Bissau, Guyana, Haiti, Honduras, Hungary, Iceland, Indonesia, Iran, Iraq, Ireland, Israel, Italy, Jamaica, Jordan, Kazakhstan, Kenya, Kiribati, Kosovo, Kyrgyzstan, Laos, Latvia, Lebanon, Lesotho, Liberia, Libya, Lithuania, Luxembourg, Madagascar, Malawi, Malaysia, Maldives, Mali, Malta, Marshall Islands, Mauritania, Mauritius, Micronesia, Moldova, Mongolia, Montenegro, Montserrat, Morocco, Mozambique, Myanmar, Namibia, Nepal, Netherlands, New Caledonia, Nicaragua, Niger, Nigeria, North Korea, North Macedonia, Norway, Pakistan, Palau, Palestine / West Bank & Gaza, Panama, Papua New Guinea, Paraguay, Peru, Philippines, Pitcairn, Poland, Portugal, Romania, Rwanda, Saint Helena, Saint Kitts and Nevis, Saint Lucia, Saint Vincent and the Grenadines, Samoa, Sao Tome and Principe, Senegal, Serbia, Seychelles, Sierra Leone, Slovakia, Slovenia, Solomon Islands, Somalia, South Africa, South Sudan, Spain, Sri Lanka, St. Pierre and Miquelon, Sudan, Suriname, Sweden, Switzerland, Syria, Tajikistan, Tanzania, Thailand, Timor-Leste, Togo, Tonga, Tunisia, Turkey, Turkmenistan, Turks and Caicos, Tuvalu, Uganda, Ukraine, Uruguay, Uzbekistan, Vanuatu, Venezuela, Vietnam, Wallis and Futuna, Yemen, Zambia, Zimbabwe
Date posted:
23 Jun, 2021
Description
Call updates
Nov 5, 2021 3:52:01 PM
Submissions to call HORIZON-CL4-2021-DIGITAL-EMERGING-01
A total of 327 proposals has been submitted to call HORIZON-CL4-2021-DIGITAL-EMERGING-01, which closed on 21 October 2021. These proposals, of which the evaluation will be organized over the coming weeks and months, were submitted to the following topics:
HORIZON-CL4-2021-DIGITAL-EMERGING-01-27 - Development of technologies/devices for bio-intelligent manufacturing (RIA)
7 proposals (indicative budget 22,5 EUR million)
Oct 4, 2021 2:14:03 PM
Please note that the 'Other annexes' box has been added to the submission system.
However, please keep in mind that this box should not be used for proposals submitted to this topic, because it is reserved for the description of the use of financial support to third parties, not allowed for this topic. Any information uploaded in that box will be disregarded.
Jun 22, 2021 3:40:31 PM
The submission session is now available for: HORIZON-CL4-2021-DIGITAL-EMERGING-01-27(HORIZON-RIA)
---
Development of technologies/devices for bio-intelligent manufacturing (RIA)
TOPIC ID: HORIZON-CL4-2021-DIGITAL-EMERGING-01-27
Programme: Horizon Europe Framework Programme (HORIZON)
Call: Digital and emerging technologies for competitiveness and fit for the green deal (HORIZON-CL4-2021-DIGITAL-EMERGING-01)
Type of action: HORIZON-RIA HORIZON Research and Innovation Actions
Type of MGA: HORIZON Action Grant Budget-Based [HORIZON-AG]
Deadline model: single-stage
Opening date: 22 June 2021
Deadline date: 21 October 2021 17:00:00 Brussels time
Topic description

ExpectedOutcome:

The use of biological elements as key enabling technology for manufacturing is an emerging trend that perfectly concurs with the pressing requirements of sustainability.
Biological transformation of industry can harness innovative and more efficient modes of production which can satisfy the needs of future generations.
Proposals are expected to contribute to the following outcomes:
Strengthening European leadership in bio-intelligent manufacturing to support the industrial biological transformation;
Developing of key enabling technologies which use biological components (and data) with an interface to a technical system making decisions, or a biological system with intrinsic intelligence for technical applications in manufacturing – in best case with a bi-directional communication between the biological and the technical system;
Mainstreaming the integration of biological principles, functions and structures with other technologies – including digital – leading to novel, more efficient, manufacturing processes and methods;
Facilitating extensive interdisciplinary collaborations and knowledge transfer among different disciplines such as bio engineering, biology, industrial manufacturing and Social Science and Humanities.
Scope:

In a context of increasing constrains in the usage and production of resources, bio-intelligent technologies should arise as key enabling manufacturing systems under any circumstances while fostering the biological transformation of industry. In this sense, research activities should be highly multi-disciplinary and networked to the strengthening of European industrial leadership and autonomy in this emerging technology.
Proposals should investigate the potential of bioenabled technologies through the integration of biological principles with other technologies, to bolster future supply chains and more efficient manufacturing.
Proposals should aid the biological transformation of industries, investigating the biological-technical interfaces of industrial and technological applications.
Research activities under this topic should cover (but not be limited to):
Biomimicry of biological mechanisms to enable discrete manufacturing;
Development of bioinspired systems and materials with technological and data interactions;
Innovative metrology and characterisation required for development of the bio-inspired technical components and systems;
Exploring potential synergies between nano- and biotechnology in production technologies;
Biosensors and bioactuators as enablers of novel manufacturing techniques, building on bi-directional communication between a biological and technical systems to aid discrete manufacturing;
The use of biological components to increase efficiency in controlled manufacturing processes.
Innovative metrology and characterisation required for development of the bio-inspired technical components and systems
Proposals should investigate the use of Big Data as a key enabler of the bio-technological transformation in manufacturing.
Proposals should explore the use of data processing, Digital Twins and AI integrating data exchanging between biological systems to technical components for the discrete manufacturing environment.
Research activities should also cover societal and business challenges associated with biointelligent manufacturing.
Specific Topic Conditions:
Activities are expected to start at TRL 2 and achieve TRL 4 by the end of the project – see General Annex B.
Cross-cutting Priorities:
Socio-economic science and humanities