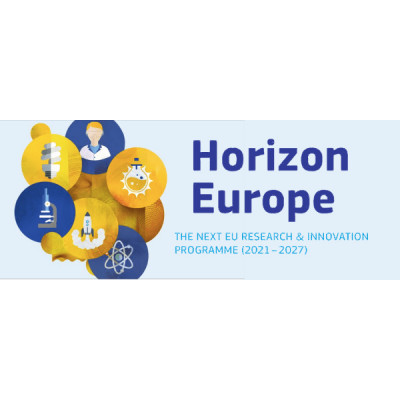 Functional multi-material components and structures (RIA)
Details
Contracting Authority Type:
Development Institution
Sector:
Industry, Commerce & Services
Eligible applicants:
Unrestricted / Unspecified, Individuals
Eligible nationalities:
Afghanistan, Albania, Algeria, American Samoa, Angola, Anguilla, Argentina, Armenia, Aruba, Austria, Azerbaijan, Azores, Bangladesh, Belarus, Belgium, Belize, Benin, Bermuda, Bhutan, Bolivia, Bosnia and Herzegovina, Botswana, British Virgin Islands, Bulgaria, Burkina Faso, Burundi, Cambodia, Cameroon, Canary Islands, Cape Verde, Caribbean Netherlands, Cayman Islands, Central African Republic, Chad, Chile, Colombia, Comoros, Congo, Costa Rica, Cote d'Ivoire, Croatia, Cuba, Cyprus, Czech Republic, Dem. Rep. Congo, Denmark, Djibouti, Dominica, Commonwealth of, Dominican Republic, Ecuador, Egypt, El Salvador, Eritrea, Estonia, Eswatini (Swaziland), Ethiopia, Falkland Islands, Faroe Islands, Fiji, Finland, France, French Polynesia, French Southern Territory, Gabon, Gambia, Georgia, Germany, Ghana, Greece, Greenland, Grenada, Guatemala, Guinea, Guinea-Bissau, Guyana, Haiti, Honduras, Hungary, Iceland, Indonesia, Iran, Iraq, Ireland, Israel, Italy, Jamaica, Jordan, Kazakhstan, Kenya, Kiribati, Kosovo, Kyrgyzstan, Laos, Latvia, Lebanon, Lesotho, Liberia, Libya, Lithuania, Luxembourg, Madagascar, Malawi, Malaysia, Maldives, Mali, Malta, Marshall Islands, Mauritania, Mauritius, Micronesia, Moldova, Mongolia, Montenegro, Montserrat, Morocco, Mozambique, Myanmar, Namibia, Nepal, Netherlands, New Caledonia, Nicaragua, Niger, Nigeria, North Korea, North Macedonia, Norway, Pakistan, Palau, Palestine / West Bank & Gaza, Panama, Papua New Guinea, Paraguay, Peru, Philippines, Pitcairn, Poland, Portugal, Romania, Rwanda, Saint Helena, Saint Kitts and Nevis, Saint Lucia, Saint Vincent and the Grenadines, Samoa, Sao Tome and Principe, Senegal, Serbia, Seychelles, Sierra Leone, Slovakia, Slovenia, Solomon Islands, Somalia, South Africa, South Sudan, Spain, Sri Lanka, St. Pierre and Miquelon, Sudan, Suriname, Sweden, Switzerland, Syria, Tajikistan, Tanzania, Thailand, Timor-Leste, Togo, Tonga, Tunisia, Turkey, Turkmenistan, Turks and Caicos, Tuvalu, Uganda, Ukraine, Uruguay, Uzbekistan, Vanuatu, Venezuela, Vietnam, Wallis and Futuna, Yemen, Zambia, Zimbabwe
Date posted:
24 Jun, 2021
Description
Call Updates
Apr 5, 2022 5:43:36 PM

Deadline HORIZON-CL4-2022-RESILIENCE-01: 30.03.2022
A total of 991 proposals were submitted in response to this call.

The number of proposals for each topic is shown below:
HORIZON-CL4-2022-RESILIENCE-01-12: 48
Oct 12, 2021 12:00:01 AM
The submission session is now available for: HORIZON-CL4-2022-RESILIENCE-01-12(HORIZON-RIA)
---
Functional multi-material components and structures (RIA)
TOPIC ID: HORIZON-CL4-2022-RESILIENCE-01-12
Programme: Horizon Europe Framework Programme (HORIZON)
Call: A DIGITISED, RESOURCE-EFFICIENT AND RESILIENT INDUSTRY 2022 (HORIZON-CL4-2022-RESILIENCE-01)
Type of action: HORIZON-RIA HORIZON Research and Innovation Actions
Type of MGA: HORIZON Action Grant Budget-Based [HORIZON-AG]
Deadline model: single-stage
Planned opening date: 12 October 2021
Deadline date: 30 March 2022 17:00:00 Brussels time
ExpectedOutcome:
Optimised lightweight designs often require the use of multi-materials, often with different physical properties, such as polymers composites and metals. The manufacturing of multimaterial structures is thus a challenging task and many industries are today addressing specific critical challenges that come with mixing of materials. It is of great importance that multimaterial design is analysed from a holistic and multidisciplinary perspective where all aspects from design to manufacturing, use and recycling are included in the process. This will help industry make the change from traditional design based on one material to multi-material design of lightweight structures.
Projects are expected to contribute to the following outcomes:
Contribute to energy efficiency, increase competitiveness of new multi-materials items and multi-functional materials and products for a wide range of applications in the additive manufacturing industries and in specific industrial sectors e.g. transport including aeronautic, and maritime, consumer customised goods, communications, biomaterials, health and energy;
Develop optimised structures in terms of operational performance and weight with a goal of reducing weight by 50% compared to traditional designs;
Reduced lead-time of multimaterial products of 20% compared to today's design of multimaterial products that creates an increased competitiveness for the EU's industry;
Strengthening of the EU's manufacturing industry through the intensive implementation of innovative and unconventional technologies along the EU's manufacturing value chain;
Combine materials with high uniformity and with high mobility in industrial quantities with high reproducible quality;
Increase of the product performance by at least 30% whilst retaining the product price;
Dissemination of the challenges and benefits of functional multi-material components and structures in the relevant industrial sectors.
Relevant indicators and metrics, with baseline values, should be clearly stated in the proposal.
Scope:
By combining several materials, proposals should advance the state of the art through the development of ready assembled multifunctional devices. The role of new development in additive manufacturing processes with dissimilar materials will be of importance. Proposals should address and demonstrate several of the below simultaneous activities:
Quantification of improved functionalities, properties, quality and lifespan of fabricated pieces;
Evaluation of matching materials properties to the production process to enable the joining of dissimilar materials for AM tools;
Combination of precision engineering design with additive manufacturing methods to provide tailor-made joining solutions for dissimilar materials, with the ability to be reused/dismantled;
Demonstration of a better understanding of the nanotechnology integrated materials properties and manufactures;
Integration and validation at early stage of the qualification and certification considerations of the materials, including innovative non-destructive inspection techniques;
Recycling aspects of multimaterial components and structures should also be addressed in detail.
Joint development with material suppliers and end-users is required for a rapid uptake by industry;
Modelling, simulation, standardisation and regulatory aspects (especially safety and nano-safety) and the process and materials qualification.
Proposals submitted under this topic should include a business case and exploitation strategy, as outlined in the introduction to this Destination.
This topic is open for international cooperation where the EU has reciprocal benefit, while excluding industrial competitors from countries where the safeguarding of IPRs cannot be guaranteed.
Specific Topic Conditions:
Activities are expected to start at TRL 3 and achieve TRL 6 by the end of the project – see General Annex B.