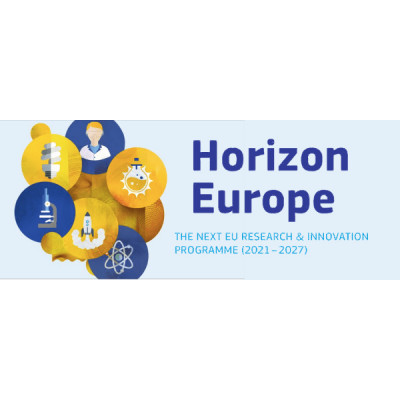 EU agriculture within a safe and just operating space and planetary boundaries
Details
Contracting Authority Type:
Development Institution
Sector:
Inst. Devt. & Cap. building, Research, Agriculture
Eligible applicants:
Unrestricted / Unspecified, Individuals
Eligible nationalities:
Afghanistan, Albania, Algeria, American Samoa, Angola, Anguilla, Argentina, Armenia, Aruba, Austria, Azerbaijan, Azores, Bangladesh, Belarus, Belgium, Belize, Benin, Bermuda, Bhutan, Bolivia, Bosnia and Herzegovina, Botswana, British Virgin Islands, Bulgaria, Burkina Faso, Burundi, Cambodia, Cameroon, Canary Islands, Cape Verde, Caribbean Netherlands, Cayman Islands, Central African Republic, Chad, Chile, Colombia, Comoros, Congo, Costa Rica, Cote d'Ivoire, Croatia, Cuba, Cyprus, Czech Republic, Dem. Rep. Congo, Denmark, Djibouti, Dominica, Commonwealth of, Dominican Republic, Ecuador, Egypt, El Salvador, Eritrea, Estonia, Eswatini (Swaziland), Ethiopia, Falkland Islands, Faroe Islands, Fiji, Finland, France, French Polynesia, French Southern Territory, Gabon, Gambia, Georgia, Germany, Ghana, Greece, Greenland, Grenada, Guatemala, Guinea, Guinea-Bissau, Guyana, Haiti, Honduras, Hungary, Iceland, Indonesia, Iran, Iraq, Ireland, Israel, Italy, Jamaica, Jordan, Kazakhstan, Kenya, Kiribati, Kosovo, Kyrgyzstan, Laos, Latvia, Lebanon, Lesotho, Liberia, Libya, Lithuania, Luxembourg, Madagascar, Malawi, Malaysia, Maldives, Mali, Malta, Marshall Islands, Mauritania, Mauritius, Micronesia, Moldova, Mongolia, Montenegro, Montserrat, Morocco, Mozambique, Myanmar, Namibia, Nepal, Netherlands, New Caledonia, Nicaragua, Niger, Nigeria, North Korea, North Macedonia, Norway, Pakistan, Palau, Palestine / West Bank & Gaza, Panama, Papua New Guinea, Paraguay, Peru, Philippines, Pitcairn, Poland, Portugal, Romania, Rwanda, Saint Helena, Saint Kitts and Nevis, Saint Lucia, Saint Vincent and the Grenadines, Samoa, Sao Tome and Principe, Senegal, Serbia, Seychelles, Sierra Leone, Slovakia, Slovenia, Solomon Islands, Somalia, South Africa, South Sudan, Spain, Sri Lanka, St. Pierre and Miquelon, Sudan, Suriname, Sweden, Switzerland, Syria, Tajikistan, Tanzania, Thailand, Timor-Leste, Togo, Tonga, Tunisia, Turkey, Turkmenistan, Turks and Caicos, Tuvalu, Uganda, Ukraine, Uruguay, Uzbekistan, Vanuatu, Venezuela, Vietnam, Wallis and Futuna, Yemen, Zambia, Zimbabwe
Date posted:
24 Jun, 2021
Description
Call updates
Oct 7, 2021 5:30:28 PM
The Call HORIZON-CL6-2021-GOVERNANCE-01 (Innovative governance, environmental observations and digital solutions in support of the Green Deal) has closed on the 6th October 2021 92 proposals have been submitted.
The breakdown per topic is: HORIZON-CL6-2021-GOVERNANCE-01-12 : 1
Evaluation results are expected to be communicated around end of January 2022
Jul 9, 2021 11:10:26 AM
To know more about how applicants shall select one of the three inter-connected transformation actions - as specified in the topic scope - when submitting a proposal, an FAQ is published on the FAQ section of topic HORIZON-CL6-2021-GOVERNANCE-01-02. This FAQ can also be accessed directly by clicking here.
Jun 22, 2021 4:20:04 PM
The submission session is now available for: HORIZON-CL6-2021-GOVERNANCE-01-12(HORIZON-RIA)
---
EU agriculture within a safe and just operating space and planetary boundaries
TOPIC ID: HORIZON-CL6-2021-GOVERNANCE-01-12
Programme: Horizon Europe Framework Programme (HORIZON)
Call: Innovative governance, environmental observations and digital solutions in support of the Green Deal (HORIZON-CL6-2021-GOVERNANCE-01)
Type of action: HORIZON-RIA HORIZON Research and Innovation Actions
Type of MGA: HORIZON Action Grant Budget-Based [HORIZON-AG]
Deadline model: single-stage
Opening date: 22 June 2021
Deadline date: 06 October 2021 17:00:00 Brussels time
Topic description

ExpectedOutcome:

Successful proposals will set out a credible pathway to contributing to innovative governance and sound decision making in policy for the transition of European agriculture required by the European Green Deal.
Project results are expected to contribute to the following expected outcomes:
Boost EU and Associated Countries analytical and modelling capacity in agriculture in both bio-physical and socio-economic domains
Develop an analytical and policy framework and timeframe for the European farming sector to operate within safe and just operating space and planetary boundaries and achieving EU climate change policy objectives
Analyse policies and develop policy recommendations for the agricultural policies in Europe in 2030
Scope:

In order to enable the transition to sustainable agriculture, it is crucial to establish the necessary policy framework and related monitoring and evaluation activities. This implies the development of appropriate tools for measurement and monitoring of socio-economic and biophysical data in order to model and project scenarios and derive the necessary targets, trajectories and relevant policy measures and the development of relevant analysis.
Projects should:
operationalise the concept of safe and just operating space, including planetary boundaries, in the case of the EU agriculture and at different spatial scales;
boost the analytical and modelling capacity of the EU and Associated Countries in the farming sector with a view to informing impact assessments and formulating policy recommendations, with a particular focus on conditions and policy measures for the EU farming sector to respect planetary boundaries, in particular regarding climate change and biodiversity, and safe and just operating space;
work at various geographical scales, from local, national, EU to global levels, and simulations and projections should range from short / medium term (to capture the accelerating impact of climate change) to long term policy scenarios;
Within a foresight exercise, develop post-2027 science-based targets for European farming allowing the sector to remain within the planetary boundaries and a safe and just operating space, and the conditions to achieve the targets, and develop a roadmap and the related policy framework to reach those objectives;
mobilise running Horizon 2020 projects and build on their main results. It should aim to bridge gaps in modelling approaches relevant to the exercise, including those identified by the Horizon 2020 project Suprema. Projects should link in particular with the projects financed under RUR-03-2018 (CONSOLE[1], Contract2.0[2] and EFFECT[3]) and RUR-04-2018-2019 (Mind Step[4], BESTMAP[5] and AGRICORE[6]);
include a task to collaborate with other projects financed under this topic and under topic HORIZON-CL6-2021-GOVERNANCE-01-13 "Modelling land use and land management in the context of climate change";
work in a multidisciplinary manner and involve a broad community of scientists including climate, land, biodiversity, health, human, economic and environment sciences;
establish a regular dialogue with the European Commission regarding objectives, timeline and main deliverables with the goal to provide analyses, analytical tools, simulations and policy recommendations for the common agricultural policy (CAP) post 2027, as well as other relevant EU programmes (for instance EU climate and biodiversity policies). The possible participation of the JRC in the project will ensure that the approach proposed will be compatible with and improve the tools used at the European Commission. Project duration should not be shorter than four years;
ensure that the proposed approach will be compatible with and improve the tools used at the European Commission.
As an option, necessary additional analysis and modelling may be supported through grants to third parties. In this case, the proposal must define the process of selecting entities for which financial support will be granted, of up to 60.000 EUR per third party. Grants to third parties may be utilised to ensure a comprehensive coverage of technical issues and the participation of pluralistic approaches to the analytical work on a series of key issues.
In this topic the integration of the gender dimension (sex and gender analysis) in research and innovation content is not a mandatory requirement.
Cross-cutting Priorities:
Socio-economic science and humanities
[1] https://console-project.eu/
[2]https://www.project-contracts20.eu/
[3]http://project-effect.eu/
[4]https://mind-step.eu/
[5]http://bestmap.eu/
[6] https://agricore-project.eu/