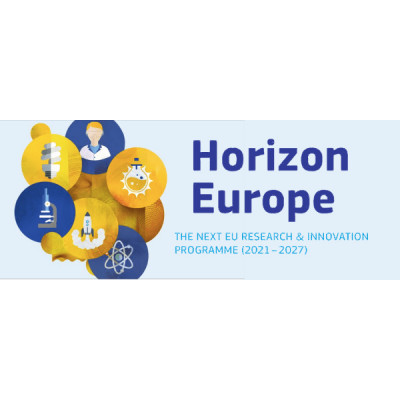 Advanced lightweight materials for energy efficient structures (RIA)
Details
Contracting Authority Type:
Development Institution
Eligible applicants:
Unrestricted / Unspecified, Individuals
Eligible nationalities:
Afghanistan, Albania, Algeria, American Samoa, Angola, Anguilla, Argentina, Armenia, Aruba, Austria, Azerbaijan, Azores, Bangladesh, Belarus, Belgium, Belize, Benin, Bermuda, Bhutan, Bolivia, Bosnia and Herzegovina, Botswana, British Virgin Islands, Bulgaria, Burkina Faso, Burundi, Cambodia, Cameroon, Canary Islands, Cape Verde, Caribbean Netherlands, Cayman Islands, Central African Republic, Chad, Chile, Colombia, Comoros, Congo, Costa Rica, Cote d'Ivoire, Croatia, Cuba, Cyprus, Czech Republic, Dem. Rep. Congo, Denmark, Djibouti, Dominica, Commonwealth of, Dominican Republic, Ecuador, Egypt, El Salvador, Eritrea, Estonia, Eswatini (Swaziland), Ethiopia, Falkland Islands, Faroe Islands, Fiji, Finland, France, French Polynesia, French Southern Territory, Gabon, Gambia, Georgia, Germany, Ghana, Greece, Greenland, Grenada, Guatemala, Guinea, Guinea-Bissau, Guyana, Haiti, Honduras, Hungary, Iceland, Indonesia, Iran, Iraq, Ireland, Israel, Italy, Jamaica, Jordan, Kazakhstan, Kenya, Kiribati, Kosovo, Kyrgyzstan, Laos, Latvia, Lebanon, Lesotho, Liberia, Libya, Lithuania, Luxembourg, Madagascar, Malawi, Malaysia, Maldives, Mali, Malta, Marshall Islands, Mauritania, Mauritius, Micronesia, Moldova, Mongolia, Montenegro, Montserrat, Morocco, Mozambique, Myanmar, Namibia, Nepal, Netherlands, New Caledonia, Nicaragua, Niger, Nigeria, North Korea, North Macedonia, Norway, Pakistan, Palau, Palestine / West Bank & Gaza, Panama, Papua New Guinea, Paraguay, Peru, Philippines, Pitcairn, Poland, Portugal, Romania, Rwanda, Saint Helena, Saint Kitts and Nevis, Saint Lucia, Saint Vincent and the Grenadines, Samoa, Sao Tome and Principe, Senegal, Serbia, Seychelles, Sierra Leone, Slovakia, Slovenia, Solomon Islands, Somalia, South Africa, South Sudan, Spain, Sri Lanka, St. Pierre and Miquelon, Sudan, Suriname, Sweden, Switzerland, Syria, Tajikistan, Tanzania, Thailand, Timor-Leste, Togo, Tonga, Tunisia, Turkey, Turkmenistan, Turks and Caicos, Tuvalu, Uganda, Ukraine, Uruguay, Uzbekistan, Vanuatu, Venezuela, Vietnam, Wallis and Futuna, Yemen, Zambia, Zimbabwe
Date posted:
24 Jun, 2021
Description
Call Updates
Apr 5, 2022 5:43:36 PM

Deadline HORIZON-CL4-2022-RESILIENCE-01: 30.03.2022
A total of 991 proposals were submitted in response to this call.

The number of proposals for each topic is shown below:
HORIZON-CL4-2022-RESILIENCE-01-11: 46
Oct 12, 2021 12:00:01 AM
The submission session is now available for: HORIZON-CL4-2022-RESILIENCE-01-11(HORIZON-RIA)
---
Advanced lightweight materials for energy efficient structures (RIA)
TOPIC ID: HORIZON-CL4-2022-RESILIENCE-01-11
Programme: Horizon Europe Framework Programme (HORIZON)
Call: A DIGITISED, RESOURCE-EFFICIENT AND RESILIENT INDUSTRY 2022 (HORIZON-CL4-2022-RESILIENCE-01)
Type of action: HORIZON-RIA HORIZON Research and Innovation Actions
Type of MGA: HORIZON Action Grant Budget-Based [HORIZON-AG]
Deadline model: single-stage
Planned opening date: 12 October 2021
Deadline date: 30 March 2022 17:00:00 Brussels time
ExpectedOutcome:
The positive environmental impact of lightweight composite materials most often occur due to benefits during the use-phase. The overall life-cycle benefits are often reduced as a consequence of negative environmental impacts associated with the manufacturing (energy consumption) and inherent challenges to regain the high-value components (fibre and matrix) at industrial scale. Development of new chemistries for fast curing resins, new bio-based composites (including fibres and core materials), joining technologies between composites and other materials and associated novel production techniques are expected to result in
Reduced cost for production of renewable lightweight materials, 25 % lower cost than currently used materials;
Light-weight products containing >50% sustainable, bio-based materials;
Up to 30% lightweight potential through tailored functionality for a range of extreme environment (energy, infrastructures, aeronautics, space) applications and in surface transport;
Reduction in CO2 emissions (LCA) of at least 20 %;
Business models and circular value chains for lightweight bio based components;
Improved time-to-market for European providers of lightweight solutions.
Relevant indicators and metrics, with baseline values, should be clearly stated in the proposal.
Scope:
A step change is needed to develop new sustainable and high performance lightweight materials and associated novel manufacturing techniques which comply with industrial demands for quality and reliability. Research areas to be addressed include:
Development of new chemistries for fast curing resins (including bioresins) and associated novel production techniques (e.g. out-of-autoclave processes to reduce energy consumption);
Utilisation of existing or development of cost competitive renewable resins and/or core materials in combination with new fibres to make all renewable lightweight composites and structures;
Technologies and material design paradigms that enable hybrid composites based on a variety of constituents e.g. combinations of virgin and recycled fibres, bio-fibres including appropriate fibre coatings, etc. towards maximum cost and environmental benefits with a life-cycle perspective;
High performance high temperature polymer composites with potential to extended use at temperatures above 300C. Besides general material and manufacturing, the long-term durability of materials in service is a potential are of research and development;
New multifunctional composites where the materials and structures, besides traditional structural capacity, also is optimized towards one or several other functions such as thermal management (heating/cooling), energy harvesting and storage, morphing, self-monitoring, etc.;
New recycling technologies for polymer composites structures and, in particular, composite constituents. The high value constituents e.g. carbon fibres or matrix are not easily separated and technologies to recycle both in the same process should be addressed.
Improving advanced lightweight materials will have a positive environmental impact, which is in direct relation to the well-being of citizens.
Proposals submitted under this topic should include a business case and exploitation strategy, as outlined in the introduction to this Destination.
This topic is open for international cooperation where the EU has reciprocal benefit, while excluding industrial competitors from countries where the safeguarding of IPRs cannot be guaranteed.
Specific Topic Conditions:
Activities are expected to start at TRL 3 and achieve TRL 5 by the end of the project – see General Annex B.