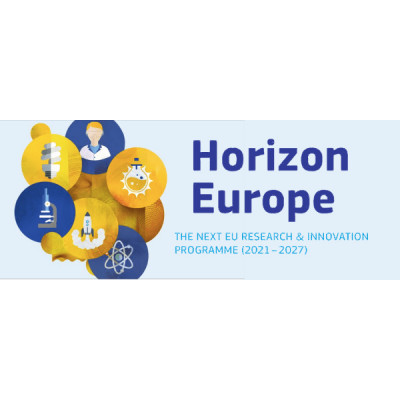 Improved Science Based Maritime Spatial Planning and Identification of Marine Protected Areas
Details
Contracting Authority Type:
Development Institution
Sector:
Environment & NRM, Science & Innovation, Research
Eligible applicants:
Unrestricted / Unspecified, Individuals
Eligible nationalities:
Afghanistan, Albania, Algeria, American Samoa, Angola, Anguilla, Argentina, Armenia, Aruba, Austria, Azerbaijan, Azores, Bangladesh, Belarus, Belgium, Belize, Benin, Bermuda, Bhutan, Bolivia, Bosnia and Herzegovina, Botswana, British Virgin Islands, Bulgaria, Burkina Faso, Burundi, Cambodia, Cameroon, Canary Islands, Cape Verde, Caribbean Netherlands, Cayman Islands, Central African Republic, Chad, Chile, Colombia, Comoros, Congo, Costa Rica, Cote d'Ivoire, Croatia, Cuba, Cyprus, Czech Republic, Dem. Rep. Congo, Denmark, Djibouti, Dominica, Commonwealth of, Dominican Republic, Ecuador, Egypt, El Salvador, Eritrea, Estonia, Eswatini (Swaziland), Ethiopia, Falkland Islands, Faroe Islands, Fiji, Finland, France, French Polynesia, French Southern Territory, Gabon, Gambia, Georgia, Germany, Ghana, Greece, Greenland, Grenada, Guatemala, Guinea, Guinea-Bissau, Guyana, Haiti, Honduras, Hungary, Iceland, Indonesia, Iran, Iraq, Ireland, Israel, Italy, Jamaica, Jordan, Kazakhstan, Kenya, Kiribati, Kosovo, Kyrgyzstan, Laos, Latvia, Lebanon, Lesotho, Liberia, Libya, Lithuania, Luxembourg, Madagascar, Malawi, Malaysia, Maldives, Mali, Malta, Marshall Islands, Mauritania, Mauritius, Micronesia, Moldova, Mongolia, Montenegro, Montserrat, Morocco, Mozambique, Myanmar, Namibia, Nepal, Netherlands, New Caledonia, Nicaragua, Niger, Nigeria, North Korea, North Macedonia, Norway, Pakistan, Palau, Palestine / West Bank & Gaza, Panama, Papua New Guinea, Paraguay, Peru, Philippines, Pitcairn, Poland, Portugal, Romania, Rwanda, Saint Helena, Saint Kitts and Nevis, Saint Lucia, Saint Vincent and the Grenadines, Samoa, Sao Tome and Principe, Senegal, Serbia, Seychelles, Sierra Leone, Slovakia, Slovenia, Solomon Islands, Somalia, South Africa, South Sudan, Spain, Sri Lanka, St. Pierre and Miquelon, Sudan, Suriname, Sweden, Switzerland, Syria, Tajikistan, Tanzania, Thailand, Timor-Leste, Togo, Tonga, Tunisia, Turkey, Turkmenistan, Turks and Caicos, Tuvalu, Uganda, Ukraine, Uruguay, Uzbekistan, Vanuatu, Venezuela, Vietnam, Wallis and Futuna, Yemen, Zambia, Zimbabwe
Date posted:
24 Jun, 2021
Description
Call Updates
Oct 12, 2021 12:16:57 PM
Call HORIZON-CL6-2021-BIODIV-01 has closed on the 06 October 2021. 71 proposals have been submitted.
The breakdown per topic is: HORIZON-CL6-2021-BIODIV-01-12: 5
Evaluation results are expected to be communicated in March 2022
Jun 22, 2021 4:59:06 PM

The submission session is now available for: HORIZON-CL6-2021-BIODIV-01-12(HORIZON-RIA)
---
Improved science based maritime spatial planning and identification of marine protected areas
TOPIC ID: HORIZON-CL6-2021-BIODIV-01-12
Programme: Horizon Europe Framework Programme (HORIZON)
Call: Biodiversity and ecosystem services (HORIZON-CL6-2021-BIODIV-01)
Type of action: HORIZON-RIA HORIZON Research and Innovation Actions
Type of MGA: HORIZON Action Grant Budget-Based [HORIZON-AG]
Deadline model: single-stage
Opening date: 22 June 2021
Deadline date: 06 October 2021 17:00:00 Brussels time
Topic description

ExpectedOutcome:

In support of the implementation of the Green Deal and the biodiversity strategy, a successful proposal will improve the knowledge to restore ecosystems and halt biodiversity loss, supporting notably the following impact in this destination: 'Biodiversity and natural capital are integrated into public and business decision-making at all levels for the protection and restoration of ecosystems and their services; science base is provided for planning and increasing protected areas, and sustainably managing ecosystems'.
Projects results are expected to contribute to all the following expected outcomes:
Prioritisation of future protected areas, restoration areas, and science-based maritime spatial planning (including in larger scale hot spots identified in maritime national plans in order to develop ad hoc plans addressing specific scenarios so as to ameliorate the high impact of human activities over the ecosystem services).
Implementation of the EU biodiversity strategy for 2030 (legally protect a minimum of 30% of the EU's sea area of which 10% is strictly protected, and integrate ecological corridors, as part of a true Trans-European Nature Network, maritime spatial planning and ecosystem-based management covering all sectors and activities at sea, as well as area-based conservation-management measures) and the Convention on Biological Diversity post-2020 framework.
Improved science based for the description of Ecologically or Biologically Significant marine Areas (EBSA)
Scope:

Restored and properly protected coastal and marine ecosystems bring substantial health, social and economic benefits to coastal communities and the EU and Associated Countries as a whole. The need for stronger action is all the more acute as marine and coastal ecosystem biodiversity loss is severely exacerbated by global warming.
Achieving a good environmental status of marine ecosystems, will be accomplished not only through protected areas and the restoration of important ecosystems but also by the ways we use the sea so that we no longer endanger food security, fishers' livelihoods, and the fisheries and seafood sectors. The EU biodiversity strategy for 2030 underlines the application of an ecosystem-based management approach to reduce the adverse impacts of fishing, extraction, mining and other human maritime activities, taking into account pressures from land-based activities, especially on sensitive species and seabed habitats. To support this, national maritime spatial plans should aim to cover all blue economy sectors and take into account the natural ecological features and the link between them.
Experience and lessons learnt from existing marine protected areas (MPAs) show that our capacity to identify ideal locations for MPAs, their sizes, borders, management practices and their connectivity fails to consider the different aspects of biodiversity attributes, to recognise climate change impacts and lacks a sound scientific base in relation to certain aspects. The optimal locations, connectivity and restrictions in MPAs required to achieve the protection of biodiversity and ecosystem services remain uncertain and are likely to become even more dynamic as the marine environmental conditions are changing fast.
So far, there has been a predominance of MPAs and projects concerned with genes and species and less with individual traits and inter-specific processes, and very few addressing large-scale habitats and ecosystem level processes. Knowledge and scientific approaches are still lacking to address all biodiversity attributes using a coherent and systemic approach. Links and feedbacks between and within biodiversity attributes, ecosystem services and policy implications are lacking.
By building on and integrating existing knowledge and results from multiple origins, including other EU and national projects, research and innovation could pave the way to fill present gaps on marine biodiversity and its management by better linking spatially ecological features with socio-economic elements. It can also have potential links with activities funded by the European Maritime, Fisheries and Aquaculture Fund (EMFAF), in particular calls and projects on Maritime Spatial Planning.
Design of ad hoc innovative flexible socio-ecological management to cope with a rapidly changing environment for coastal, offshore and deep-sea marine ecosystems, taking into account their connectivity, including through deep-sea migratory species, and the need to preserve their inherent natural dynamics.
Where relevant, creating links to and using the information and data of the European Earth observation programme Copernicus, the Group on Earth Observations (GEO) and the Global Earth Observation System of Systems (GEOSS) is expected
Proposals should outline a plan on how they intend to collaborate with other projects selected under any other relevant topic/call, by e.g. participating in joint activities, workshops, common communication and dissemination activities. Furthermore, the plan should embrace cooperation with the Biodiversity Partnership[1] (HORIZON-CL6-2021-BIODIV-02-01) and other relevant Horizon Europe missions and partnerships. Applicants should allocate the necessary budget to cover the plan. Relevant activities of the plan will be set out and carried out in close co-operation with relevant Commission services, ensuring coherence with related policy initiatives.
Provide approaches for greater policy coherence between the Water Framework Directive, Marine Strategy Framework Directive, Maritime Spatial Planning and the EU biodiversity strategy for 2030 and how these policies can better assist in the preservation of inherently and spatially dynamic systems.