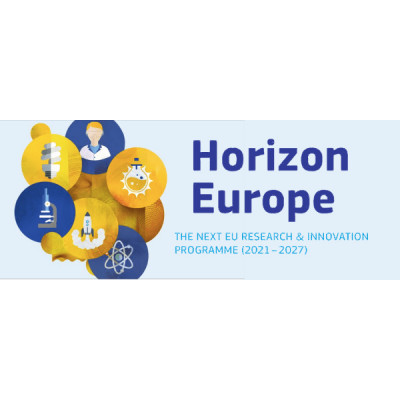 Quantify impacts of the trade in raw and processed biomass on ecosystems, for offering new leverage points for biodiversity conservation, along supply chains, to reduce leakage effects
Details
Contracting Authority Type:
Development Institution
Sector:
Environment & NRM, Trade, Statistics
Eligible applicants:
Unrestricted / Unspecified, Individuals
Eligible nationalities:
Afghanistan, Albania, Algeria, American Samoa, Angola, Anguilla, Argentina, Armenia, Aruba, Austria, Azerbaijan, Azores, Bangladesh, Belarus, Belgium, Belize, Benin, Bermuda, Bhutan, Bolivia, Bosnia and Herzegovina, Botswana, British Virgin Islands, Bulgaria, Burkina Faso, Burundi, Cambodia, Cameroon, Canary Islands, Cape Verde, Caribbean Netherlands, Cayman Islands, Central African Republic, Chad, Chile, Colombia, Comoros, Congo, Costa Rica, Cote d'Ivoire, Croatia, Cuba, Cyprus, Czech Republic, Dem. Rep. Congo, Denmark, Djibouti, Dominica, Commonwealth of, Dominican Republic, Ecuador, Egypt, El Salvador, Eritrea, Estonia, Eswatini (Swaziland), Ethiopia, Falkland Islands, Faroe Islands, Fiji, Finland, France, French Polynesia, French Southern Territory, Gabon, Gambia, Georgia, Germany, Ghana, Greece, Greenland, Grenada, Guatemala, Guinea, Guinea-Bissau, Guyana, Haiti, Honduras, Hungary, Iceland, Indonesia, Iran, Iraq, Ireland, Israel, Italy, Jamaica, Jordan, Kazakhstan, Kenya, Kiribati, Kosovo, Kyrgyzstan, Laos, Latvia, Lebanon, Lesotho, Liberia, Libya, Lithuania, Luxembourg, Madagascar, Malawi, Malaysia, Maldives, Mali, Malta, Marshall Islands, Mauritania, Mauritius, Micronesia, Moldova, Mongolia, Montenegro, Montserrat, Morocco, Mozambique, Myanmar, Namibia, Nepal, Netherlands, New Caledonia, Nicaragua, Niger, Nigeria, North Korea, North Macedonia, Norway, Pakistan, Palau, Palestine / West Bank & Gaza, Panama, Papua New Guinea, Paraguay, Peru, Philippines, Pitcairn, Poland, Portugal, Romania, Rwanda, Saint Helena, Saint Kitts and Nevis, Saint Lucia, Saint Vincent and the Grenadines, Samoa, Sao Tome and Principe, Senegal, Serbia, Seychelles, Sierra Leone, Slovakia, Slovenia, Solomon Islands, Somalia, South Africa, South Sudan, Spain, Sri Lanka, St. Pierre and Miquelon, Sudan, Suriname, Sweden, Switzerland, Syria, Tajikistan, Tanzania, Thailand, Timor-Leste, Togo, Tonga, Tunisia, Turkey, Turkmenistan, Turks and Caicos, Tuvalu, Uganda, Ukraine, Uruguay, Uzbekistan, Vanuatu, Venezuela, Vietnam, Wallis and Futuna, Yemen, Zambia, Zimbabwe
Date posted:
24 Jun, 2021
Description
Call Updates:
Oct 12, 2021 12:16:57 PM
Call HORIZON-CL6-2021-BIODIV-01 has closed on the 06 October 2021. 71 proposals have been submitted.
The breakdown per topic is: HORIZON-CL6-2021-BIODIV-01-15: 5
Evaluation results are expected to be communicated in March 2022
Jun 22, 2021 4:59:06 PM

The submission session is now available for: HORIZON-CL6-2021-BIODIV-01-15(HORIZON-RIA)
---
Quantify impacts of the trade in raw and processed biomass on ecosystems, for offering new leverage points for biodiversity conservation, along supply chains, to reduce leakage effects
TOPIC ID: HORIZON-CL6-2021-BIODIV-01-15
Programme: Horizon Europe Framework Programme (HORIZON)
Call: Biodiversity and ecosystem services (HORIZON-CL6-2021-BIODIV-01)
Type of action: HORIZON-RIA HORIZON Research and Innovation Actions
Type of MGA: HORIZON Action Grant Budget-Based [HORIZON-AG]
Deadline model: single-stage
Opening date: 22 June 2021
Deadline date: 06 October 2021 17:00:00 Brussels time
Topic description

ExpectedOutcome:

In line with the EU biodiversity strategy, a successful proposal will develop knowledge and tools to understand the role of transformative change for biodiversity policy making, address the indirect drivers of biodiversity loss, and initiate, accelerate and upscale biodiversity-relevant transformative changes in our society.
Projects should address all following outcomes:
understanding and quantifying the impacts of the trade in raw and processed non-food biomass[1] from land and sea on biodiversity and on the wide range of services that ecosystems can provide, including in relation to climate change mitigation and adaptation.
identifying new leverage points for biodiversity conservation[2], for example along supply chains, within and beyond the retailing sector, reducing leakage effects (including carbon leakage), and providing recommendations on how to address these leverage points at corporate and institutional level.
making available and using (local) solutions for retailers and their leverage effects on (global aspects of) patterns of biomass production and consumption, rebuilding our economy in a biodiversity-friendly way within planetary boundaries, including through sustainable corporate governance.
specifying the meaning of transformational change in practice, based on case studies.
improving the understanding of the biodiversity inter-dependencies of the SDGs; strengthening IPBES and IPCC by the contribution of European research and innovation.
providing approaches, tools and knowledge influence policies at the right level on transformative change for biodiversity – the key elements of this change by the portfolio of cooperating projects (of which these projects are part).
With the focus on quantifying impacts of trade of raw and processed biomass on ecosystems, projects are encouraged to engage in international cooperation (in particular with African countries, Brazil, Latin American and Caribbean countries or the Mediterranean region) to find new leverage points for biodiversity conservation along supply chains and to reduce leakage effects for the EU and associated countries[3].
Scope:

In addition to focusing on limiting the impacts from biomass production and consumption on biodiversity, proposals should look at the whole trade-related value chain, at the scale needed to have a greater effect on protecting and restoring biodiversity. Proposals should analyse how the biomass sector could increase its positive impact on biodiversity. They should support biodiversity to deliver a wide range of ecosystem services, including on mitigating and adapting to climate change.
Proposals should increase the volume of evidence available by taking systematic approaches that take account of links between activities and leakage effects at different stages in the value chain or link production and consumption explicitly, including with institutions, businesses, retailers and investors, civil society, and should cover more than one product at a time.
The knowledge gained should help establish an 'ecological footprint' of biomass and the manufactured goods based on biomass, within planetary boundaries as stipulated in the EU bioeconomy strategy[4]. The knowledge should be usable for science-industry cooperation on the bioeconomy[5], and should follow the pollution and climate neutrality targets and commitments, due diligence and human rights requirements, and the policy on just transition, for the service industry and the financial sector.
Proposals should take into account the role of governments as major consumers of goods and services (and the leverage in procurement processes), and of manufacturers and retailers as consumers of primary resources.
The outcomes of these projects should help integrate biodiversity values into the circular economy, for example by cutting waste from the biomass chain, reducing leakage effects, tele-coupling, using carbon and nitrogen footprints in production processes and minimising the use of plastic in the economy. The projects should give explicit values and accounting of these benefits for biodiversity.
Proposals should look at how to further mainstream biodiversity into socio-economic and environmental agendas, from the transformative aspect of minimising the impacts of trade in raw and processed biomass for protecting, sustainably managing and restoring biodiversity and the wide range of ecosystem services it can deliver, in order to nudge pathways towards fair and equitable development and just transitions (1) across the EU Member States and associated countries, and (2) globally.
Proposals should build their analysis on the synergies between multiple Sustainable Development Goals, to deliver directly and indirectly biodiversity benefits. They should highlight the role of biodiversity in attaining the set of Sustainable Development Goals relating to the trade in raw and processed biomass.
Proposals should provide case studies and collect good and failed examples that can serve as useful inputs to these transformations. They should inform and inspire transformative change through learning, co-creation and dialogue.
Proposals should include specific tasks and allocate sufficient resources for coordination measures, to develop joint deliverables (e.g. activities, workshops, joint communication and outreach measures) with all projects on transformative change related to biodiversity funded under this destination. This applies to projects funded under this desti