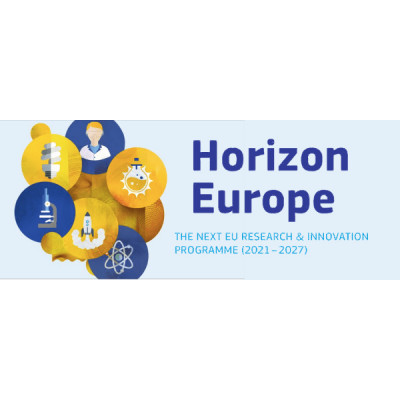 AI to fight disinformation (RIA)
Details
Contracting Authority Type:
Development Institution
Sector:
Media and Communications, Information & Communication Technology, Inst. Devt. & Cap. building
Eligible applicants:
Unrestricted / Unspecified, Individuals
Eligible nationalities:
Afghanistan, Albania, Algeria, American Samoa, Angola, Anguilla, Argentina, Armenia, Aruba, Austria, Azerbaijan, Azores, Bangladesh, Belarus, Belgium, Belize, Benin, Bermuda, Bhutan, Bolivia, Bosnia and Herzegovina, Botswana, British Virgin Islands, Bulgaria, Burkina Faso, Burundi, Cambodia, Cameroon, Canary Islands, Cape Verde, Caribbean Netherlands, Cayman Islands, Central African Republic, Chad, Chile, Colombia, Comoros, Congo, Costa Rica, Cote d'Ivoire, Croatia, Cuba, Cyprus, Czech Republic, Dem. Rep. Congo, Denmark, Djibouti, Dominica, Commonwealth of, Dominican Republic, Ecuador, Egypt, El Salvador, Eritrea, Estonia, Eswatini (Swaziland), Ethiopia, Falkland Islands, Faroe Islands, Fiji, Finland, France, French Polynesia, French Southern Territory, Gabon, Gambia, Georgia, Germany, Ghana, Greece, Greenland, Grenada, Guatemala, Guinea, Guinea-Bissau, Guyana, Haiti, Honduras, Hungary, Iceland, Indonesia, Iran, Iraq, Ireland, Israel, Italy, Jamaica, Jordan, Kazakhstan, Kenya, Kiribati, Kosovo, Kyrgyzstan, Laos, Latvia, Lebanon, Lesotho, Liberia, Libya, Lithuania, Luxembourg, Madagascar, Malawi, Malaysia, Maldives, Mali, Malta, Marshall Islands, Mauritania, Mauritius, Micronesia, Moldova, Mongolia, Montenegro, Montserrat, Morocco, Mozambique, Myanmar, Namibia, Nepal, Netherlands, New Caledonia, Nicaragua, Niger, Nigeria, North Korea, North Macedonia, Norway, Pakistan, Palau, Palestine / West Bank & Gaza, Panama, Papua New Guinea, Paraguay, Peru, Philippines, Pitcairn, Poland, Portugal, Romania, Rwanda, Saint Helena, Saint Kitts and Nevis, Saint Lucia, Saint Vincent and the Grenadines, Samoa, Sao Tome and Principe, Senegal, Serbia, Seychelles, Sierra Leone, Slovakia, Slovenia, Solomon Islands, Somalia, South Africa, South Sudan, Spain, Sri Lanka, St. Pierre and Miquelon, Sudan, Suriname, Sweden, Switzerland, Syria, Tajikistan, Tanzania, Thailand, Timor-Leste, Togo, Tonga, Tunisia, Turkey, Turkmenistan, Turks and Caicos, Tuvalu, Uganda, Ukraine, Uruguay, Uzbekistan, Vanuatu, Venezuela, Vietnam, Wallis and Futuna, Yemen, Zambia, Zimbabwe
Date posted:
25 Jun, 2021
Description
Call updates
Nov 5, 2021 3:50:54 PM
Submissions to call HORIZON-CL4-2021-HUMAN-01
A total of 206 proposals has been submitted to call HORIZON-CL4-2021-HUMAN-01, which closed on 21 October 2021. These proposals, of which the evaluation will be organized over the coming weeks and months, were submitted to the following topics:
HORIZON-CL4-2021-HUMAN-01- 27 - AI to fight disinformation (RIA)
22 proposals (indicative budget 13 EUR million)
Oct 4, 2021 2:15:42 PM
Please note that the 'Other annexes' box has been added to the submission system.
However, please keep in mind that this box should not be used for proposals submitted to this topic, because it is reserved for the description of the use of financial support to third parties, not allowed for this topic. Any information uploaded in that box will be disregarded.
Aug 18, 2021 10:37:33 AM
Please note that an option has been added in the system, which also allows for affiliated and associated partners and entities to participate under this call for proposals.
Jun 22, 2021 3:42:50 PM
The submission session is now available for: HORIZON-CL4-2021-HUMAN-01-27(HORIZON-RIA)
---
AI to fight disinformation (RIA)
TOPIC ID: HORIZON-CL4-2021-HUMAN-01-27
Programme: Horizon Europe Framework Programme (HORIZON)
Call: A HUMAN-CENTRED AND ETHICAL DEVELOPMENT OF DIGITAL AND INDUSTRIAL TECHNOLOGIES 2021 (HORIZON-CL4-2021-HUMAN-01)
Type of action: HORIZON-RIA HORIZON Research and Innovation Actions
Type of MGA: HORIZON Action Grant Budget-Based [HORIZON-AG]
Deadline model: single-stage
Opening date: 22 June 2021
Deadline date: 21 October 2021 17:00:00 Brussels time
Topic description

ExpectedOutcome:

Proposal results are expected to contribute to one of the following expected outcomes:
Advanced AI solutions against advanced disinformation techniques for media professionals.
Advanced AI solutions against disinformation for citizens.
Scope:

The Media Action Plan is developed around three areas: recovery, transformation, and enabling and empowerment. Research and innovation is key to the area of the transformation. Innovative digital solutions play an important role in ensuring a pluralistic access to trustworthy and meaningful information and quality content.
The consumption of news media has substantially increased during the COVID19 crisis, with people seeking out relevant and factual information in a time of uncertainty. Unfortunately, online services have also been used by malicious actors to spread dangerous disinformation campaigns, with sometimes fatal consequences. Similarly the need for reliable and consistent social media interactions as well as for access to audiovisual content, gaming and other interactive activities has increased during COVID-19.
Notably, media and digital literacy is one of the key pillars in fight against disinformation, as also identified e.g. in the Communication: "Tackling disinformation - the European Approach". With the modern social media being more and more AI based, and contemporary disinformation mechanisms increasingly sophisticated, advanced means are required to ensure a trustworthy environment. AI technologies applied to tools and services tailored to the media ecosystem will help the access to and creation and distribution of trustworthy information and facilitate countering sophisticated manifestations of disinformation.
The outcomes from this topic will offer exploitation and take-up opportunities for the Digital Europe and Creative Europe Programmes.
Research and innovation proposals are expected to respond to one of the following:
Advanced AI based solutions for securing a trustworthy online environment. Disinformation techniques are already today strongly AI based. Therefore, scientific researchers and media practitioners need to be equipped with quantitative and semi-supervised tools based on AI, and network science driven tools of least same level of sophistication, capable of detecting different forms of deep-fakes and tampered content and to understand how and where such type of content spreads online. The development of such tools require the involvement of a scientific community at the intersection between AI and computer science, mathematics, social network sciences, social sciences and other relevant scientific fields, closely collaborating with journalists and media practitioners, and equipped with the necessary computing power to analyse rich content (e.g. videos and images) and to automate the management, processing and analysis of the flow of information within online systems.
Advanced AI based solutions targeted to citizens for securing a trustworthy online environment. The solutions should foster citizens' ability to identify, verify and combat disinformation through AI innovation. Solutions provided would include the analysis and tracing of various forms of content, correlation/comparison of various sources of information, exploitation of contextual information. Efficient and intuitive mechanisms to convey the information regarding quality/veracity of information should be addressed, as appropriate. Transparency and human oversight would be key, with a view of empowering citizens.
Proposals should include, as appropriate, the development of tools and processes for design, testing and validation, deployment and uptake, auditing, certification (where appropriate), software engineering methodologies, as well as approaches to modularity and interoperability. Relevance to real-world applications should be demonstrated. Various approaches to AI for detection, elaboration of confidence levels, contradiction trade-offs, pattern identification in a field of heterogeneous sources and media formats, and also for decision support need to be considered. Involvement of multidisciplinary teams and transdisciplinary research will be essential. The consortia are strongly encouraged to team up with European companies, which are part of the media ecosystem, including SMEs, and also with non-media industrial and technological expertise.
Proposals should clearly identify the expected outcome it will focus on (i.e. targeting media professionals or citizens).
Proposals should also coordinate and ensure complementarity with the ongoing media and social media R&I, related to projects in the field (e.g. AI4Media[1], Fandango[2]) and take into consideration the expectations of the Media Action Plan and the European Democracy Action Plan, and collaborate with the European Digital Media Observatory. The media data space (developed under Digital Europe) infrastructures and communities might provide an opportunity to pilot new tools produced by the selected proposals. Proposals should foresee activities to collaborate with projects stemming from the topics HORIZON-CL3-2021-FCT-01-03: Disinformation and fake news are combated and trust in the digital world is raised.
All proposals are expected to embed mechanisms to assess and demonstrate progress (with qualitative and quantitative KPIs, demonstrators, benchmarking and progress monitoring), and share communicable results with the European R&D community, through the AI-on-demand platform, a public community resource, to maximise re-use of results and efficiency of funding.
Activities are expected to achieve TRL5-6 by the end of the project
All proposals are expected to allocate tasks to cohesion activities with the PPP on AI, Data and Robotics and funded actions related to this partnership, including the CSA HORIZON-CL4-2021-HUMAN-01-02.
Specific Topic Conditions:
Activities are expected to start at TRL 3-4 and achieve TRL 5-6 by the end of the project – see General Annex B.
Cross-cutting Priorities:
Social Innovation
Socio-economic science and humanities
[1]https://cordis.europa.eu/project/id/951911
[2]https://cordis.europa.eu/project/id/780355
Location:
Albania, Austria, Azores, Belgium, Bosnia and Herzegovina, Bulgaria, Canary Islands, Croatia, Cyprus, Czech Republic, Denmark, Estonia, Faroe Islands, Finland, France, Germany, Greece, Hungary, Ireland, Italy, Kosovo, Latvia, Lithuania, Luxembourg, Malta, Montenegro, Netherlands, North Macedonia, Poland, Portugal, Romania, Serbia, Slovakia, Slovenia, Spain, Sweden, Turkey, UK