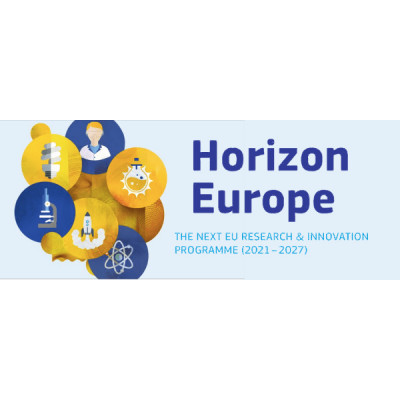 Innovation on floating wind energy deployment optimized for deep waters and different sea basins (Mediterranean Sea, Black Sea, Baltic Sea, North-east Atlantic Ocean)
Details
Contracting Authority Type:
Development Institution
Eligible applicants:
Unrestricted / Unspecified, Individuals
Eligible nationalities:
Afghanistan, Albania, Algeria, American Samoa, Angola, Anguilla, Argentina, Armenia, Aruba, Austria, Azerbaijan, Azores, Bangladesh, Belarus, Belgium, Belize, Benin, Bermuda, Bhutan, Bolivia, Bosnia and Herzegovina, Botswana, British Virgin Islands, Bulgaria, Burkina Faso, Burundi, Cambodia, Cameroon, Canary Islands, Cape Verde, Caribbean Netherlands, Cayman Islands, Central African Republic, Chad, Chile, Colombia, Comoros, Congo, Costa Rica, Cote d'Ivoire, Croatia, Cuba, Cyprus, Czech Republic, Dem. Rep. Congo, Denmark, Djibouti, Dominica, Commonwealth of, Dominican Republic, Ecuador, Egypt, El Salvador, Eritrea, Estonia, Eswatini (Swaziland), Ethiopia, Falkland Islands, Faroe Islands, Fiji, Finland, France, French Polynesia, French Southern Territory, Gabon, Gambia, Georgia, Germany, Ghana, Greece, Greenland, Grenada, Guatemala, Guinea, Guinea-Bissau, Guyana, Haiti, Honduras, Hungary, Iceland, Indonesia, Iran, Iraq, Ireland, Israel, Italy, Jamaica, Jordan, Kazakhstan, Kenya, Kiribati, Kosovo, Kyrgyzstan, Laos, Latvia, Lebanon, Lesotho, Liberia, Libya, Lithuania, Luxembourg, Madagascar, Malawi, Malaysia, Maldives, Mali, Malta, Marshall Islands, Mauritania, Mauritius, Micronesia, Moldova, Mongolia, Montenegro, Montserrat, Morocco, Mozambique, Myanmar, Namibia, Nepal, Netherlands, New Caledonia, Nicaragua, Niger, Nigeria, North Korea, North Macedonia, Norway, Pakistan, Palau, Palestine / West Bank & Gaza, Panama, Papua New Guinea, Paraguay, Peru, Philippines, Pitcairn, Poland, Portugal, Romania, Rwanda, Saint Helena, Saint Kitts and Nevis, Saint Lucia, Saint Vincent and the Grenadines, Samoa, Sao Tome and Principe, Senegal, Serbia, Seychelles, Sierra Leone, Slovakia, Slovenia, Solomon Islands, Somalia, South Africa, South Sudan, Spain, Sri Lanka, St. Pierre and Miquelon, Sudan, Suriname, Sweden, Switzerland, Syria, Tajikistan, Tanzania, Thailand, Timor-Leste, Togo, Tonga, Tunisia, Turkey, Turkmenistan, Turks and Caicos, Tuvalu, Uganda, Ukraine, Uruguay, Uzbekistan, Vanuatu, Venezuela, Vietnam, Wallis and Futuna, Yemen, Zambia, Zimbabwe
Date posted:
25 Jun, 2021
Description
Call Updates
Jun 2, 2022 9:59:46 AM
Call: HORIZON-CL5-2021-D3-03
Deadline: 23-02-2022
The results of the evaluation are as follows:
HORIZON-CL5-2021-D3-03-12:
21 Submitted | 19 Evaluated | 8 Above threshold | 134.5 €Mln Requested contribution
The last column shows the total EU contribution requested by above threshold proposals, to be compared with the topic budgets.
We recently informed the applicants about the evaluation results for their proposals.
For questions, please contact the Research Enquiry Service.
https://ec.europa.eu/info/funding-tenders/opportunities/portal/screen/support/helpdesks
Mar 3, 2022 11:29:28 PM
The call for proposals HORIZON-CL5-2021-D3-03 closed on 23/02/2022. 305 proposals were submitted to the call. The breakdown per topic is:
HORIZON-CL5-2021-D3-03-12 (IA): 21 proposals
Sep 2, 2021 4:18:39 PM
The submission session is now available for: HORIZON-CL5-2021-D3-03-12(HORIZON-IA)
---
Innovation on floating wind energy deployment optimized for deep waters and different sea basins (Mediterranean Sea, Black Sea, Baltic Sea, North-east Atlantic Ocean)
TOPIC ID: HORIZON-CL5-2021-D3-03-12
Programme: Horizon Europe Framework Programme (HORIZON)
Call: Sustainable, secure and competitive energy supply (HORIZON-CL5-2021-D3-03)
Type of action: HORIZON-IA HORIZON Innovation Actions
Type of MGA: HORIZON Action Grant Budget-Based [HORIZON-AG]
Deadline model: single-stage
Planned opening date: 02 September 2021
Deadline date: 23 February 2022 17:00:00 Brussels time
ExpectedOutcome:
Floating offshore wind has the potential to unleash a new European industrial sector able to deliver clean and sustainable energy. Building from European technological and industrial know-how and harnessing the natural resources of the different sea basins around the European Union, namely the Mediterranean Sea, the Black Sea, the Baltic Sea and the North-east Atlantic Ocean, there is an opportunity to leverage these conditions into technological leadership, while supporting the goal of climate neutrality.
In this context, project results are expected to contribute to all of the following expected outcomes:
Development or significant improvement of designs that reduce both CAPEX and OPEX;
Deployment and demonstration of advanced full-scale floating wind turbines prototypes, and auxiliary equipment, in operational environment;
Allow development of cost-efficient scalable solutions supporting exploitation of the renewable energy offshore potential in challenging conditions, while building upon innovative designs of floating structures and auxiliary equipment;
Contribute to LCOE reduction in line with the SET Plan targets (actions should clearly justify an estimated LCOE at project start and end).
Scope:
The proposal is expected to deploy in one of the possible sea basins[1] in Europe. Further, the proposal should:
Demonstrate how innovations (materials, technologies, designs,…) on floating wind turbines, substructures, dynamic cables, control systems and moorings positively affect production;
Demonstrate in real use scenario the improvements that the identified solutions contribute in terms of life expectancy, cost reductions, as well as operation and maintenance of a floating offshore wind installation;
Demonstrate how the proposed innovations positively increase rate of deployment of offshore wind in deep seas, reducing capital, operational and maintenance costs, as well as present an industrial roadmap for a floating energy industrial sector, with focus on mass production;
Document all demonstrations fully and transparently, to ensure replicability, up-scaling and to assist future planning decisions;
Demonstrate a modular design suited to large-scale deployment in various environments, with special focus on industrial mass production;
Ensure minimal environmental impact of these innovations, and address how Maritime Spatial Planning can be used to facilitate the identification and optimal use of suitable locations for floating wind platforms.
The proposal has to include a clear go/no go moment ahead of entering the deployment phase. Before this go/no-go moment, the project will have to deliver the detailed engineering plans, a complete business and implementation plan and all needed permits for the deployment of the project. The proposal is expected to clearly demonstrate a proposed pathway to obtaining necessary permits for the demonstration actions and allow for appropriate timelines to achieve these. The proposal is expected to also demonstrate how it will get a financial close[2] for the whole action. Independent experts will assess all deliverables and will advise for the go/no-go decision.
The proposal should take a multi-disciplinary and multi-stakeholder approach, to ensure that different viewpoints and interests are taken into account in development and deployment processes and to help avoid foreseeable externalities. Thus, it requires the effective contribution of SSH disciplines and the involvement of SSH experts, institutions as well as the inclusion of relevant SSH expertise, in order to produce meaningful and significant effects enhancing the societal impact of the related research activities
The selected projects are expected to contribute and participate to the activities of the project BRIDGE[3] when relevant.
Specific Topic Conditions:
Activities are expected to achieve TRL 7 by the end of the project – see General Annex B.
Cross-cutting Priorities:
Socio-economic science and humanities
Ocean sustainability and blue economy
[1]The boundaries between the sea basins as defined in the Directive 2008/56/EC.
[2]Financial close occurs when all the project and financing agreements have been signed and all the required conditions contained in them have been met. It enables funds to start flowing so that project implementation can actually start. It includes, but it is not limited to, permitting and planning approvals, outstanding technical design issues, remaining key project and financing documents, and funding approvals. More information can be found at: https://www.eib.org/epec/g2g/iii-procurement/32/323/index.htm
[3]https://www.h2020-bridge.eu/