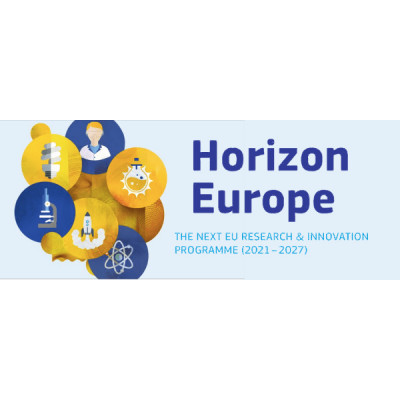 End-to-end Satellite Communication Systems and Associated Services
Details
Contracting Authority Type:
Development Institution
Sector:
Telecommunications, Science & Innovation
Eligible applicants:
Unrestricted / Unspecified, Individuals
Eligible nationalities:
Afghanistan, Albania, Algeria, American Samoa, Angola, Anguilla, Argentina, Armenia, Aruba, Austria, Azerbaijan, Azores, Bangladesh, Belarus, Belgium, Belize, Benin, Bermuda, Bhutan, Bolivia, Bosnia and Herzegovina, Botswana, British Virgin Islands, Bulgaria, Burkina Faso, Burundi, Cambodia, Cameroon, Canary Islands, Cape Verde, Caribbean Netherlands, Cayman Islands, Central African Republic, Chad, Chile, Colombia, Comoros, Congo, Costa Rica, Cote d'Ivoire, Croatia, Cuba, Cyprus, Czech Republic, Dem. Rep. Congo, Denmark, Djibouti, Dominica, Commonwealth of, Dominican Republic, Ecuador, Egypt, El Salvador, Eritrea, Estonia, Eswatini (Swaziland), Ethiopia, Falkland Islands, Faroe Islands, Fiji, Finland, France, French Polynesia, French Southern Territory, Gabon, Gambia, Georgia, Germany, Ghana, Greece, Greenland, Grenada, Guatemala, Guinea, Guinea-Bissau, Guyana, Haiti, Honduras, Hungary, Iceland, Indonesia, Iran, Iraq, Ireland, Israel, Italy, Jamaica, Jordan, Kazakhstan, Kenya, Kiribati, Kosovo, Kyrgyzstan, Laos, Latvia, Lebanon, Lesotho, Liberia, Libya, Lithuania, Luxembourg, Madagascar, Malawi, Malaysia, Maldives, Mali, Malta, Marshall Islands, Mauritania, Mauritius, Micronesia, Moldova, Mongolia, Montenegro, Montserrat, Morocco, Mozambique, Myanmar, Namibia, Nepal, Netherlands, New Caledonia, Nicaragua, Niger, Nigeria, North Korea, North Macedonia, Norway, Pakistan, Palau, Palestine / West Bank & Gaza, Panama, Papua New Guinea, Paraguay, Peru, Philippines, Pitcairn, Poland, Portugal, Romania, Rwanda, Saint Helena, Saint Kitts and Nevis, Saint Lucia, Saint Vincent and the Grenadines, Samoa, Sao Tome and Principe, Senegal, Serbia, Seychelles, Sierra Leone, Slovakia, Slovenia, Solomon Islands, Somalia, South Africa, South Sudan, Spain, Sri Lanka, St. Pierre and Miquelon, Sudan, Suriname, Sweden, Switzerland, Syria, Tajikistan, Tanzania, Thailand, Timor-Leste, Togo, Tonga, Tunisia, Turkey, Turkmenistan, Turks and Caicos, Tuvalu, Uganda, Ukraine, Uruguay, Uzbekistan, Vanuatu, Venezuela, Vietnam, Wallis and Futuna, Yemen, Zambia, Zimbabwe
Date posted:
28 Jun, 2021
Description
Call Updates
Jun 30, 2022 3:35:26 PM

An overview of the HORIZON-CL4-2021-SPACE-01 evaluation results (Flash Call Info) is now available under the link.
https://hadea.ec.europa.eu/system/files/2022-06/HORIZON-CL4-2021-SPACE-01%20Flash%20call%20update.pdf
Feb 16, 2022 10:47:41 PM

Call HORIZON-CL4-2021-SPACE-01 has closed on the 16/02/2022.
61 proposals have been submitted.
The breakdown per topic is:
• HORIZON-CL4-2021-SPACE-01-11: 8 proposals
Evaluation results are expected to be communicated in the end of June 2022.
Dec 22, 2021 10:18:43 AM

Declaration of ownership and control
A compulsory questionnaire on the declaration of ownership and control is to be filled by all project participants as part of the application. All declarations must be assembled by the coordinator and uploaded in a single file in the portal submission system.
For additional information on the assessment of ownership and control process and on the guarantees please consult the draft guidance for participation in restricted calls.
https://hadea.ec.europa.eu/system/files/2022-06/HORIZON-CL4-2021-SPACE-01%20Flash%20call%20update.pdf
Nov 2, 2021 4:00:28 PM
The submission session is now available for: HORIZON-CL4-2021-SPACE-01-11(HORIZON-RIA)
Oct 29, 2021 1:01:47 PM
Following the adoption of the revised Horizon Work Programme on 28 October 2021, for technical reasons the planned opening date of the call has been postponed until 2 November 2021.
---
End-to-end satellite communication systems and associated services
TOPIC ID: HORIZON-CL4-2021-SPACE-01-11
Programme: Horizon Europe Framework Programme (HORIZON)
Call: STRATEGIC AUTONOMY IN DEVELOPING, DEPLOYING AND USING GLOBAL SPACE-BASED INFRASTRUCTURES, SERVICES, APPLICATIONS AND DATA 2021 (HORIZON-CL4-2021-SPACE-01)
Type of action: HORIZON-RIA HORIZON Research and Innovation Actions
Type of MGA: HORIZON Action Grant Budget-Based [HORIZON-AG]
Deadline model: single-stage
Planned opening date: 28 October 2021
Deadline date: 16 February 2022 17:00:00 Brussels time
ExpectedOutcome:
The expected outcomes of this topic will enable flexible end-to-end satellite communication system (including both space and ground segment) with high productivity and growing data and service requirements. Security aspects should be considered in all targeted developments. Competitiveness will be strengthened by providing growing capacity per system, as well as flexibility and agility to face uncertainties and market evolutions and improving system availability and latency to deliver high-quality experience to end-users.
Projects are expected to contribute to one or several of the following outcomes:
Capture 50% of global accessible Telecom satellite market by 2028.
Showcasing a secure, flexible and competitive end-to-end-system aiming a ground demonstrator by 2026/27.
Full inclusion and utilisation of satellite communication in 5G/6G network.
Short to mid-term disruptive development and maturation of key technologies (up to TRL6) for high performance and secure communication systems.
Support the EU space policy and end-to-end secure communication by paving the way for the deployment of a future EU secure and global quantum satellite communication capacity.
Contribute to EU non-dependence for the development of quantum communication technology in space.
Enhance the TRL to 5-6 of the components necessary to build a quantum satellite communication capacity using EU technology in preparation of an IOD/V.
This will contribute to developing, deploying global space-based services applications and data and contribute to fostering the EU's space sector competitiveness, as stated in the expected impact of this destination.
Scope:
The areas of R&I, which needs to be addressed to tackle the above-mentioned expected outcomes are:
1) R&I on secure quantum communications through the development of components for quantum satellite communication systems as well as of space technology components and systems necessary for Quantum Key Distributions (QKD), e.g. space compatible Quantum Random Number Generators (QRNG), single or entangled photon sources, decoy state systems, associated electronics, systems for key management and storage, single photon detectors and super accurate pointing mechanisms, protocols and standards, quantum specific on-board computers as well as novel user authentication mechanisms. This area also includes the tools necessary to simulate, control and monitor the space quantum information networks, development and/or use of testbeds or any other system used to recreate or simulate the space environment to test quantum satellite communications technology components.
2) R&I on ground segment, infrastructures, protocols, development of virtual network and application functions as well as networks including end-user terminals and equipment considering the handling of a range of new needs (e.g. introduced by satellite constellations, increasing data rates, flexible ultra-high throughput satellites, higher on-board and on-ground-autonomy, millimetre wavelength communication in Q/V, W-band), providing scalable and resilient solutions while reducing costs.
Proposal should address only one area. To ensure a balanced portfolio covering the two areas described above, grants will be awarded to applications not only in order of ranking but at least also to one proposal that is the highest ranked within each area, provided that the applications attain all thresholds.
Proposals are expected to promote cooperation between different actors (industry, SMEs and research institutions) and consider opportunities to quickly turn technological innovation into commercial space usage.
Proposals under this topic should explore synergies and be complementary to already funded actions in the context of technology development at component level. In particular, the topics: Critical Space Technologies for European non-dependence (H2020 SPACE-10-TEC-2018-2020, COMPET-1-2014-2015-2016-2017), satellite communication technologies and high speed data chain (H2020 COMPET-2-2016, COMPET-3-2017, SPACE-15-TEC-2018, SPACE-29-TEC-2020). Furthermore, activities should be complementary to national activities and activities funded by the European Space Agency (ESA), while contributing to EU non-dependence.
In this topic the integration of the gender dimension (sex and gender analysis) in research and innovation content is not a mandatory requirement.
Unless otherwise agreed with the granting authority, beneficiaries must ensure that none of the entities that participate as affiliated entities, associated partners or subcontractors are established in countries which are not eligible countries or target countries set out in the call conditions or are controlled by such countries or entities from such countries.
Specific Topic Conditions:
Activities are expected to achieve TRL5-6 by the end of the project – see General Annex B.