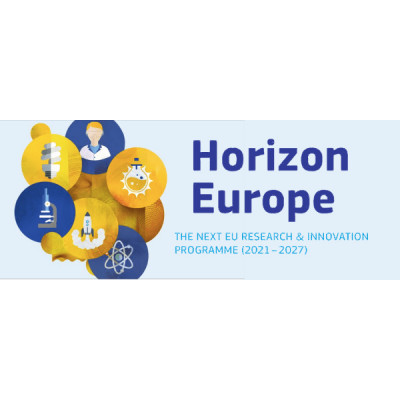 Advanced characterisation methodologies to assess and predict the health and environmental risks of nanomaterials (RIA)
Details
Contracting Authority Type:
Development Institution
Sector:
Science & Innovation
Eligible applicants:
Unrestricted / Unspecified, Individuals
Eligible nationalities:
Afghanistan, Albania, Algeria, American Samoa, Angola, Anguilla, Argentina, Armenia, Aruba, Austria, Azerbaijan, Azores, Bangladesh, Belarus, Belgium, Belize, Benin, Bermuda, Bhutan, Bolivia, Bosnia and Herzegovina, Botswana, British Virgin Islands, Bulgaria, Burkina Faso, Burundi, Cambodia, Cameroon, Canary Islands, Cape Verde, Caribbean Netherlands, Cayman Islands, Central African Republic, Chad, Chile, Colombia, Comoros, Congo, Costa Rica, Cote d'Ivoire, Croatia, Cuba, Cyprus, Czech Republic, Dem. Rep. Congo, Denmark, Djibouti, Dominica, Commonwealth of, Dominican Republic, Ecuador, Egypt, El Salvador, Eritrea, Estonia, Eswatini (Swaziland), Ethiopia, Falkland Islands, Faroe Islands, Fiji, Finland, France, French Polynesia, French Southern Territory, Gabon, Gambia, Georgia, Germany, Ghana, Greece, Greenland, Grenada, Guatemala, Guinea, Guinea-Bissau, Guyana, Haiti, Honduras, Hungary, Iceland, Indonesia, Iran, Iraq, Ireland, Israel, Italy, Jamaica, Jordan, Kazakhstan, Kenya, Kiribati, Kosovo, Kyrgyzstan, Laos, Latvia, Lebanon, Lesotho, Liberia, Libya, Lithuania, Luxembourg, Madagascar, Malawi, Malaysia, Maldives, Mali, Malta, Marshall Islands, Mauritania, Mauritius, Micronesia, Moldova, Mongolia, Montenegro, Montserrat, Morocco, Mozambique, Myanmar, Namibia, Nepal, Netherlands, New Caledonia, Nicaragua, Niger, Nigeria, North Korea, North Macedonia, Norway, Pakistan, Palau, Palestine / West Bank & Gaza, Panama, Papua New Guinea, Paraguay, Peru, Philippines, Pitcairn, Poland, Portugal, Romania, Rwanda, Saint Helena, Saint Kitts and Nevis, Saint Lucia, Saint Vincent and the Grenadines, Samoa, Sao Tome and Principe, Senegal, Serbia, Seychelles, Sierra Leone, Slovakia, Slovenia, Solomon Islands, Somalia, South Africa, South Sudan, Spain, Sri Lanka, St. Pierre and Miquelon, Sudan, Suriname, Sweden, Switzerland, Syria, Tajikistan, Tanzania, Thailand, Timor-Leste, Togo, Tonga, Tunisia, Turkey, Turkmenistan, Turks and Caicos, Tuvalu, Uganda, Ukraine, Uruguay, Uzbekistan, Vanuatu, Venezuela, Vietnam, Wallis and Futuna, Yemen, Zambia, Zimbabwe
Date posted:
28 Jun, 2021
Description
Call Updates
Apr 26, 2022 11:16:06 AM
Submissions to call HORIZON-CL4-2022-DIGITAL-EMERGING-01
A total of 108 proposals has been submitted to call HORIZON-CL4-2022-DIGITAL-EMERGING-01, which closed on 5 April 2022. These proposals, of which the evaluation will be organized over the coming weeks and months, were submitted to the following topics:
HORIZON-CL4-2022-DIGITAL-EMERGING-01-35 - Advanced characterisation methodologies to assess and predict the health and environmental risks of nanomaterials (RIA)
24

proposals (indicative budget 17,5 EUR million)
Dec 22, 2021
The submission session is now available for: HORIZON-CL4-2022-DIGITAL-EMERGING-01-35
Nov 5, 2021 8:38:17 AM
Please note that the submission system opening for this call/topic has been postponed to 21 December 2021.
---
Advanced characterisation methodologies to assess and predict the health and environmental risks of nanomaterials (RIA)
TOPIC ID: HORIZON-CL4-2022-DIGITAL-EMERGING-01-35
Programme: Horizon Europe Framework Programme (HORIZON)
Call: Digital and emerging technologies for competitiveness and fit for the green deal (HORIZON-CL4-2022-DIGITAL-EMERGING-01)
Type of action: HORIZON-RIA HORIZON Research and Innovation Actions
Type of MGA: HORIZON Action Grant Budget-Based [HORIZON-AG]
Deadline model: single-stage
Planned opening date: 23 November 2021
Deadline date: 05 April 2022 17:00:00 Brussels time
ExpectedOutcome:
The development of reliable and practical tools to ensure the safe and sustainable use of nanomaterials has not kept pace with the rapid commercialization of nanotechnology-enabled products. The dynamic nature of many nanomaterials in complex environmental matrices is recognized as a major challenge for their detection, quantification and characterization. Consequently, there is an urgent need to establish appropriate methods for cost-efficient assessment and prediction of the health and environmental effects of nanomaterials, providing better decision criteria, based on quantitative rather than qualitative information and taking into account the full life cycle of a material. Proposal results are expected to contribute to several of the following expected outcomes:
Develop high-resolution imaging methods for quantification and characterization of nanomaterials (e.g. nanoplastics) in complex matrices and determinations of their transformations in such environments.

Increase availability of validated protocols to advance both nanosafety studies and material characterization.

Ensure appropriate control experiments and more realistic in vitro models to address current gaps in nanotoxicology.

Deliver reliable data and improved data reporting guidelines, supported by computational modelling, in order to allow the development of grouping and read across methods. Make use of open access database and using standards for data documentation (e.g. CHADA).

Develop harmonized standardized test methods that can be used in a regulatory framework including test hazard assessment, biodegradability and sustainability for advanced nanomaterials.

Increase the efficiency and effectiveness of materials and product development by reducing costs and time for product design, time-to-market and regulatory compliance
Scope:
Develop advanced characterization tools and methods for nanomaterials industry to enhance the design and development stages of advanced materials and products contributing to less waste and emissions while improving process quality in line with Life Cycle Assessment framework;

Develop new in vitro models and tests to assess nanotoxicology;

Include use cases to validate and demonstrate the approach(es) in industrial settings and involve comprehensive analysis and measurement of process and handling release scenarios and exposure measurements;

Propose the validated methods to standardization bodies such as ISO or OECD for development of standards, test guidance or a guidance document;

Demonstrate connectivity with H2020 nanosafety projects and leverage the extensive experience from relevant initiatives. Cooperation with EU funded projects under Industry Commons and other similar initiatives for interoperability and data documentation should be addressed;
In line with the Union's strategy for international cooperation in research and innovation, international cooperation is encouraged.
Specific Topic Conditions:
Activities are expected to start at TRL 3 and achieve TRL 5 by the end of the project – see General Annex B.