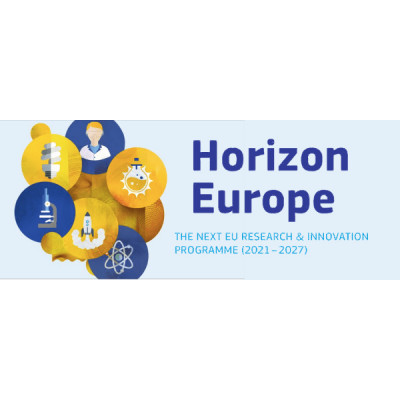 Support to the European Strategy Forum on Research Infrastructures
Details
Contracting Authority Type:
Development Institution
Sector:
Media and Communications, Inst. Devt. & Cap. building, Research
Eligible applicants:
Unrestricted / Unspecified, Individuals
Eligible nationalities:
Afghanistan, Albania, Algeria, American Samoa, Angola, Anguilla, Argentina, Armenia, Aruba, Austria, Azerbaijan, Azores, Bangladesh, Belarus, Belgium, Belize, Benin, Bermuda, Bhutan, Bolivia, Bosnia and Herzegovina, Botswana, British Virgin Islands, Bulgaria, Burkina Faso, Burundi, Cambodia, Cameroon, Canary Islands, Cape Verde, Caribbean Netherlands, Cayman Islands, Central African Republic, Chad, Chile, Colombia, Comoros, Congo, Costa Rica, Cote d'Ivoire, Croatia, Cuba, Cyprus, Czech Republic, Dem. Rep. Congo, Denmark, Djibouti, Dominica, Commonwealth of, Dominican Republic, Ecuador, Egypt, El Salvador, Eritrea, Estonia, Eswatini (Swaziland), Ethiopia, Falkland Islands, Faroe Islands, Fiji, Finland, France, French Polynesia, French Southern Territory, Gabon, Gambia, Georgia, Germany, Ghana, Greece, Greenland, Grenada, Guatemala, Guinea, Guinea-Bissau, Guyana, Haiti, Honduras, Hungary, Iceland, Indonesia, Iran, Iraq, Ireland, Israel, Italy, Jamaica, Jordan, Kazakhstan, Kenya, Kiribati, Kosovo, Kyrgyzstan, Laos, Latvia, Lebanon, Lesotho, Liberia, Libya, Lithuania, Luxembourg, Madagascar, Malawi, Malaysia, Maldives, Mali, Malta, Marshall Islands, Mauritania, Mauritius, Micronesia, Moldova, Mongolia, Montenegro, Montserrat, Morocco, Mozambique, Myanmar, Namibia, Nepal, Netherlands, New Caledonia, Nicaragua, Niger, Nigeria, North Korea, North Macedonia, Norway, Pakistan, Palau, Palestine / West Bank & Gaza, Panama, Papua New Guinea, Paraguay, Peru, Philippines, Pitcairn, Poland, Portugal, Romania, Rwanda, Saint Helena, Saint Kitts and Nevis, Saint Lucia, Saint Vincent and the Grenadines, Samoa, Sao Tome and Principe, Senegal, Serbia, Seychelles, Sierra Leone, Slovakia, Slovenia, Solomon Islands, Somalia, South Africa, South Sudan, Spain, Sri Lanka, St. Pierre and Miquelon, Sudan, Suriname, Sweden, Switzerland, Syria, Tajikistan, Tanzania, Thailand, Timor-Leste, Togo, Tonga, Tunisia, Turkey, Turkmenistan, Turks and Caicos, Tuvalu, Uganda, Ukraine, Uruguay, Uzbekistan, Vanuatu, Venezuela, Vietnam, Wallis and Futuna, Yemen, Zambia, Zimbabwe
Date posted:
29 Jun, 2021
Description
Call updates
Jun 22, 2021 4:20:13 PM
The submission session is now available for: HORIZON-INFRA-2021-DEV-01-05(HORIZON-CSA), HORIZON-INFRA-2021-DEV-01-02(HORIZON-CSA), HORIZON-INFRA-2021-DEV-01-03(HORIZON-CSA), HORIZON-INFRA-2021-DEV-01-01(HORIZON-CSA), HORIZON-INFRA-2021-DEV-01-04(HORIZON-CSA)
---
Support to the European Strategy Forum on Research Infrastructures
TOPIC ID: HORIZON-INFRA-2021-DEV-01-01
Programme: Horizon Europe Framework Programme (HORIZON)
Call: Developing, consolidating and optimising the European research infrastructures landscape, maintaining global leadership (2021) (HORIZON-INFRA-2021-DEV-01)
Type of action: HORIZON-CSA HORIZON Coordination and Support Actions
Type of MGA: HORIZON Action Grant Budget-Based [HORIZON-AG]
Deadline model: single-stage
Opening date: 22 June 2021
Deadline date: 23 September 2021 17:00:00 Brussels time
Topic description

ExpectedOutcome:

Project results are expected to contribute to all the following expected outcomes:
enhanced efficiency, impact and visibility of ESFRI strategy and actions;
better structured and strengthened European research infrastructure ecosystem;
reinforced global competitiveness of the European Research Area;
coordination and alignment of EU and national priorities for RIs.
Scope:

The European Strategy Forum on Research Infrastructures (ESFRI) brings together policy makers, funding bodies and the scientific community to identify joint investment priorities for pan-European research infrastructures as well as foster their implementation, sustainability and impact. A comprehensive and efficient support structure is essential for the effective execution of ESFRI tasks and activities.
In this respect, proposals should support ESFRI in carrying out the following activities:
development and publishing of the ESFRI Roadmap;
development and execution of the ESFRI communication and outreach strategy, including organisation of ESFRI-led conferences and outreach events;
strengthen ESFRI analytical capacity, including through the use of external expertise in support of ESFRI policy and the ESFRI Roadmap processes;
effective evaluation and monitoring of research infrastructures on the ESFRI Roadmap through appropriate ICT and analytical tools;
fostering cooperation, exchange of experiences and good practices between the research infrastructures, their managers and stakeholders, as well as the funding bodies, including managing authorities of Cohesion policy programmes and policy makers;
ensuring cooperation of ESFRI with the EOSC as well as with any other relevant bodies and stakeholders at European or international level.
Cross-cutting Priorities:
EOSC and FAIR data