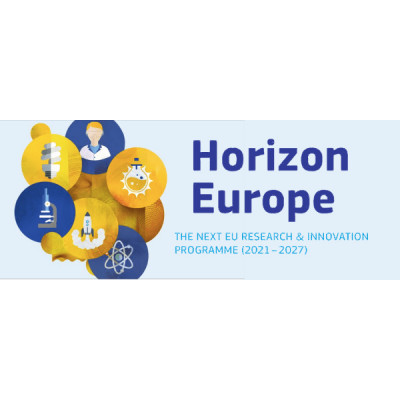 Transition Towards Quantum-Resistant Cryptography
Details
Contracting Authority Type:
Development Institution
Sector:
Information & Communication Technology, Science & Innovation
Eligible applicants:
Unrestricted / Unspecified, Individuals
Eligible nationalities:
Afghanistan, Albania, Algeria, American Samoa, Angola, Anguilla, Argentina, Armenia, Aruba, Austria, Azerbaijan, Azores, Bangladesh, Belarus, Belgium, Belize, Benin, Bermuda, Bhutan, Bolivia, Bosnia and Herzegovina, Botswana, Brazil, British Virgin Islands, Bulgaria, Burkina Faso, Burundi, Cambodia, Cameroon, Canary Islands, Cape Verde, Caribbean Netherlands, Cayman Islands, Central African Republic, Chad, Chile, China, Colombia, Comoros, Congo, Costa Rica, Cote d'Ivoire, Croatia, Cuba, Cyprus, Czech Republic, Dem. Rep. Congo, Denmark, Djibouti, Dominica, Commonwealth of, Dominican Republic, Ecuador, Egypt, El Salvador, Equatorial Guinea, Eritrea, Estonia, Eswatini (Swaziland), Ethiopia, Falkland Islands, Faroe Islands, Fiji, Finland, France, French Polynesia, French Southern Territory, Gabon, Gambia, Georgia, Germany, Ghana, Greece, Greenland, Grenada, Guatemala, Guinea, Guinea-Bissau, Guyana, Haiti, Honduras, Hungary, Iceland, India, Indonesia, Iran, Iraq, Ireland, Israel, Italy, Jamaica, Jordan, Kazakhstan, Kenya, Kiribati, Kosovo, Kyrgyzstan, Laos, Latvia, Lebanon, Lesotho, Liberia, Libya, Lithuania, Luxembourg, Madagascar, Malawi, Malaysia, Maldives, Mali, Malta, Marshall Islands, Mauritania, Mauritius, Mexico, Micronesia, Moldova, Mongolia, Montenegro, Montserrat, Morocco, Mozambique, Myanmar, Namibia, Nauru, Nepal, Netherlands, New Caledonia, Nicaragua, Niger, Nigeria, North Korea, North Macedonia, Norway, Pakistan, Palau, Palestine / West Bank & Gaza, Panama, Papua New Guinea, Paraguay, Peru, Philippines, Pitcairn, Poland, Portugal, Romania, Russia, Rwanda, Saint Helena, Saint Kitts and Nevis, Saint Lucia, Saint Vincent and the Grenadines, Samoa, Sao Tome and Principe, Senegal, Serbia, Seychelles, Sierra Leone, Slovakia, Slovenia, Solomon Islands, Somalia, South Africa, South Sudan, Spain, Sri Lanka, St. Pierre and Miquelon, Sudan, Suriname, Sweden, Switzerland, Syria, Tajikistan, Tanzania, Thailand, Timor-Leste, Togo, Tonga, Tunisia, Turkey, Turkmenistan, Turks and Caicos, Tuvalu, Uganda, Ukraine, Uruguay, Uzbekistan, Vanuatu, Venezuela, Vietnam, Wallis and Futuna, Yemen, Zambia, Zimbabwe
Date posted:
29 Jun, 2021
Description
Call Updates
Mar 13, 2023 12:27:13 PM
EVALUATION RESULTS
Call for proposals: HORIZON-CL3-2022-CS-01
Deadline: 16 November 2022
Available budget: EUR 67.300.000
| | | |
| --- | --- | --- |
| Topic Code | Type(s)of action | Budget |
| | | |
| HORIZON-CL3-2022-CS-01-03 | IA | 11,000,000 € |
The Commission has now completed the evaluation of the proposals submitted to the above-mentioned call.
The results of the evaluation are as follows:
Number of proposals submitted (including proposals transferred from or to other calls): 125
Number of inadmissible proposals: 0
Number of ineligible proposals: 6
Number of above-threshold proposals: 78
Total budget requested for above-threshold proposals: EUR 400.746.892
We have recently informed the applicants about the evaluation results for their proposals.
It is expected that the first grant agreements will be signed by June 2023.
Information on the selected projects will be published on CORDIS[1] after that date.
Please note that the number of proposals that can finally be funded will depend on the finally available budget and the formal selection by the Commission.
For questions, please contact the Research Enquiry Service[2].
---
Nov 22, 2022 5:20:38 PM
CORRIGENDUM (incorrect formatting)
Submissions to call HORIZON-CL3-2022-CS-01:
A total of 125 proposals has been submitted to call HORIZON-CL3-2022-CS-01, which closed on 16 November 2022. These proposals, of which the evaluation will be organized over the coming weeks and months, were submitted to the following topics:
HORIZON-CL3-2022-CS-01-03 – Transition towards Quantum-Resistant Cryptography (IA) – 11 proposals
---
Nov 22, 2022 2:06:19 PM
Submissions to call HORIZON-CL3-2022-CS-01
A total of 125 proposals has been submitted to call HORIZON-CL3-2022-CS-01, which closed on 16 November 2022. These proposals, of which the evaluation will be organized over the coming weeks and months, were submitted to the following topics:
Transition towards Quantum-Resistant Cryptography HORIZON-CL3-2022-CS-01-0311
---
Jun 30, 2022 9:59:50 AM

The submission session is now available for: HORIZON-CL3-2022-CS-01-03(HORIZON-IA)
---
Transition towards Quantum-Resistant Cryptography
TOPIC ID: HORIZON-CL3-2022-CS-01-03
Programme: Horizon Europe Framework Programme (HORIZON)
Call: Increased cybersecurity 2022 (HORIZON-CL3-2022-CS-01)
Type of action: HORIZON-IA HORIZON Innovation Actions
Type of MGA: HORIZON Action Grant Budget-Based [HORIZON-AG]
Deadline model: single-stage
Planned opening date: 30 June 2022
Deadline date: 16 November 2022 17:00:00 Brussels time
Topic description

ExpectedOutcome:

Projects are expected to contribute to at least three of the following expected outcomes:
Measuring, assessing and standardizing/certifying future-proof cryptography;
Addressing gaps between the theoretical possibilities offered by quantum resistant cryptography and its practical implementations;
Quantum resistant cryptographic primitives and protocols encompassed in security solutions;
Solutions and methods that could be used to migrate from current cryptography towards future-proof cryptography;
Preparedness for secure information exchange and processing in the advent of large-scale quantum attacks.
The proposal should provide appropriate indicators to measure its progress and specific impact.
Scope:

During the next decades the European Union should seize the opportunities that quantum technologies will bring. However, quantum technologies will also pose a significant risk to the security of our society. The advent of large-scale quantum computers will compromise much of modern cryptography, which is instrumental in ensuring cybersecurity and privacy of the digital transition. Any cryptographic primitive based on the integer factorization and/or the discrete logarithm problems will be vulnerable to large-scale quantum-powered attacks. The digital data/products/systems that derive their security ultimately from the abovementioned primitives will be compromised and must be upgraded -including their replacement when needed- to quantum-resistant cryptography. The massive scale of this foreseen upgrade shows that preparations are needed today in order to widely implement the relevant mitigations in the future. Many companies and governments cannot afford to have their protected communications/data decrypted in the future, even if that future is a few decades away. There is a need to advance in the transition to quantum-resistant cryptography.
Applicants should propose approaches to tackle the abovementioned challenges, with the goal to develop cryptographic systems that are secure against attacks using both quantum or/and classical computers. Proposals may also try to better understand the expected capabilities of quantum computers (e.g. novel relevant quantum algorithms) and to further assess their implications to cybersecurity.
The proposed actions responding to this topic should take stock of and build on the relevant outcomes from other research fields (such as mathematics, physics, electrical engineering) and actions (e.g. H2020 projects, NIST Post-Quantum Cryptography competition, efforts in ETSI), and are encouraged to plan engaging and cooperating with them to the extent possible. Participation of SMEs is encouraged.
Applicants should demonstrate innovative ways to design, build, and deploy the new quantum-resistant infrastructures (including relevant hardware, software and IT processes). This should include switching from nowadays infrastructures to the proposed new ones with practical migration paths, aiming to efficiently manage the total time needed and the total costs associated, while also paying attention to affordable energy consumption.
Applicants should look at the implementation of quantum-resistant algorithms on software as well as specific hardware, such as. resource constrained IoT devices, smart cards, high-speed field-programmable gate arrays.
Proposals should devise, develop and validate metrics, methodologies, conformity assessment tests and tools for assessing and quantifying the security and the privacy of the proposed systems and services. Furthermore, proposals should strive to encompass a thorough comprehensive security evaluation of the engineering and deploying of efficient and secure implementations of the proposed solutions. Due consideration should be given to countermeasures against side channel attacks.
Applicants should strive to use the most promising relevant cryptographic primitives as well as to adapt the used cryptographic protocols accordingly.
Proposals may analyse how to develop combined quantum-classical[1] cryptographic solutions in Europe, for those use cases where these hybrid solutions might bring gains to the overall security. To this end, the analysis should take into account relevant actions in quantum cryptography (e.g. H2020 OpenQKD project, EuroQCI).
Proposals should validate their concept by exercising and deploying pilot demonstrators in relevant use cases. The demonstrators should include exercises on executing different migration strategies for real use cases and applications that would allow their implementation in large-scale, complex systems. Lessons learned from the exercises should be transformed into practical, multidisciplinary guidelines that support entities to plan and execute their own migration, considering the technical, the economical and legal contexts.
For expanding the proposed work in terms of including additional quantum-resistant infrastructures, additional pilot sites, additional countries and users the actions may involve financial support to third parties in line with the conditions set out in Part B of the General Annexes. Each consortium will define the selection process of the third parties for which financial support will be granted (typically in the order of EUR 50 000 to 300 000 per party). Up to 20% of the EU funding requested by the proposal may be allocated to the purpose of financial support to third parties.
In this topic the integration of the gender dimension (sex and gender analysis) in research and innovation content is not a mandatory requirement.
Specific Topic Conditions:
Activities are expected to achieve TRL 6 by the end of the project – see General Annex B.
[1]Here "classical" is used with the meaning of non-quantum. Hence "post-quantum cryptography" is considered as advanced classical cryptograp