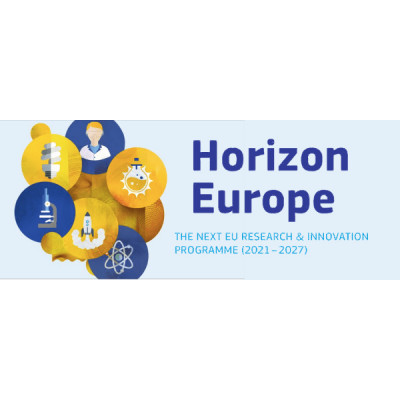 Establish the grounds for a common European energy data space
Details
Contracting Authority Type:
Development Institution
Sector:
Energy, Information & Communication Technology
Eligible applicants:
Unrestricted / Unspecified, Individuals
Eligible nationalities:
Afghanistan, Albania, Algeria, American Samoa, Angola, Anguilla, Argentina, Armenia, Aruba, Austria, Azerbaijan, Azores, Bangladesh, Belarus, Belgium, Belize, Benin, Bermuda, Bhutan, Bolivia, Bosnia and Herzegovina, Botswana, British Virgin Islands, Bulgaria, Burkina Faso, Burundi, Cambodia, Cameroon, Canary Islands, Cape Verde, Caribbean Netherlands, Cayman Islands, Central African Republic, Chad, Chile, Colombia, Comoros, Congo, Costa Rica, Cote d'Ivoire, Croatia, Cuba, Cyprus, Czech Republic, Dem. Rep. Congo, Denmark, Djibouti, Dominica, Commonwealth of, Dominican Republic, Ecuador, Egypt, El Salvador, Eritrea, Estonia, Eswatini (Swaziland), Ethiopia, Falkland Islands, Faroe Islands, Fiji, Finland, France, French Polynesia, French Southern Territory, Gabon, Gambia, Georgia, Germany, Ghana, Greece, Greenland, Grenada, Guatemala, Guinea, Guinea-Bissau, Guyana, Haiti, Honduras, Hungary, Iceland, Indonesia, Iran, Iraq, Ireland, Israel, Italy, Jamaica, Jordan, Kazakhstan, Kenya, Kiribati, Kosovo, Kyrgyzstan, Laos, Latvia, Lebanon, Lesotho, Liberia, Libya, Lithuania, Luxembourg, Madagascar, Malawi, Malaysia, Maldives, Mali, Malta, Marshall Islands, Mauritania, Mauritius, Micronesia, Moldova, Mongolia, Montenegro, Montserrat, Morocco, Mozambique, Myanmar, Namibia, Nepal, Netherlands, New Caledonia, Nicaragua, Niger, Nigeria, North Korea, North Macedonia, Norway, Pakistan, Palau, Palestine / West Bank & Gaza, Panama, Papua New Guinea, Paraguay, Peru, Philippines, Pitcairn, Poland, Portugal, Romania, Rwanda, Saint Helena, Saint Kitts and Nevis, Saint Lucia, Saint Vincent and the Grenadines, Samoa, Sao Tome and Principe, Senegal, Serbia, Seychelles, Sierra Leone, Slovakia, Slovenia, Solomon Islands, Somalia, South Africa, South Sudan, Spain, Sri Lanka, St. Pierre and Miquelon, Sudan, Suriname, Sweden, Switzerland, Syria, Tajikistan, Tanzania, Thailand, Timor-Leste, Togo, Tonga, Tunisia, Turkey, Turkmenistan, Turks and Caicos, Tuvalu, Uganda, Ukraine, Uruguay, Uzbekistan, Vanuatu, Venezuela, Vietnam, Wallis and Futuna, Yemen, Zambia, Zimbabwe
Date posted:
29 Jun, 2021
Description
Call updates
Dec 9, 2021 9:45:43 AM
The call HORIZON-CL5-2021-D3-01 has closed on 20 October 2021.
11 proposals have been submitted. The breakdown per topic is: HORIZON-CL5-2021-D3-01-01: 7 proposals
Oct 19, 2021 12:24:22 PM
UPDATE: please note that the deadline for the call HORIZON-CL5-2021-D3-01 has been extended for 24 hours. New deadline is set to 20-10-2021 17h00.
Jun 24, 2021 12:00:01 AM
The submission session is now available for: HORIZON-CL5-2021-D3-01-01(HORIZON-IA)
---
Establish the grounds for a common European energy data space
TOPIC ID: HORIZON-CL5-2021-D3-01-01
Programme: Horizon Europe Framework Programme (HORIZON)
Call: Sustainable, secure and competitive energy supply (HORIZON-CL5-2021-D3-01)
Type of action: HORIZON-IA HORIZON Innovation Actions
Type of MGA: HORIZON Action Grant Budget-Based [HORIZON-AG]
Deadline model: single-stage
Opening date: 24 June 2021
Deadline date: 19 October 2021 17:00:00 Brussels time
Topic description

ExpectedOutcome:

Project results are expected to contribute to all of the following expected outcomes:
Higher degree of interoperability between data platforms.
Energy data made available and re-usable.
Enable new market roles, market participants and energy communities.
Demonstrated implementations of Energy Data Spaces, exploiting open standards related to data-packages, interfaces, protocols, platforms and procedures.
Enabling new digital solutions and services supporting the energy transition.
Increased acceptance and participation of consumers on data sharing for energy services.
Scope:

Develop, validate, demonstrate an Energy Data Space that enables access to and use of energy data, comparison with different solutions and that has the following features:
Interfaces for the exchange of information (i.e. APIs, connectors), and interoperable open standards.
Pilot innovative solutions for a Common European Energy Data Space[1], to promote a stronger availability and cross-sector sharing of data, in a customer-centric, secure and trustworthy manner.
Support the establishment a common European Energy Data Space providing the tools and standards to connect and to make accessible as much data as possible covering the full energy value chain.
Support the ability to accommodate Digital Twins at different levels of the grid (and outside the grid) and facilitate real-time operations.
Create a market place for data-driven energy services on top of this energy related data space that are attractive for consumers and operators, increase the potential for investing in green energy and provide innovative services which are not possible w/o these Data Spaces.
All projects together need to come forward with and test individually the minimum requirements on data governance and data interoperability, where applicable, exploring data source certification schemes.
All projects together need to demonstrate interoperability of their respective Energy Data Space with those of the other projects in this call. A joint analysis of the solutions is expected as part of this exercise (learnings, best practices, barriers to implementation ...).
Protection of personal data, cybersecurity and data rights (e.g. right for a fair remuneration) are to be specifically considered, with a final aim to increase the trust of data subjects and data providers in the energy data space.
Projects should reserve one work package for the activities requiring collaboration, namely demonstration of interoperability, with the other projects of this call.
The selected projects are expected to contribute to relevant BRIDGE[2] activities.
This topic will benefit from the effective contribution of SSH disciplines and the involvement of SSH experts, institutions as well as the inclusion of relevant SSH expertise, in order to produce meaningful and significant effects enhancing the societal impact of the related research activities. The Commission will make sure that projects benefit from SSH expertise through the cooperation in Bridge.
Specific Topic Conditions:
Activities are expected to achieve TRL 5-7 by the end of the project – see General Annex B.
Cross-cutting Priorities:
EOSC and FAIR data
[1]https://ec.europa.eu/info/sites/info/files/communication-european-strategy-data-19feb2020_en.pdf
[2]https://www.h2020-bridge.eu/