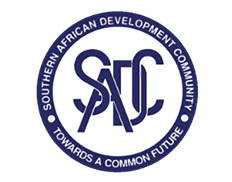 Support to Evidence-based and Results-oriented Policy Dialogue
Details
Contracting Authority Type:
Development Institution
Sector:
Regional Integration
Eligible applicants:
NGOs
Eligible nationalities:
Afghanistan, Albania, Algeria, Angola, Anguilla, Antigua and Barbuda, Armenia, Aruba, Austria, Azerbaijan, Azores, Bahamas, Bangladesh, Barbados, Belarus, Belgium, Belize, Benin, Bermuda, Bhutan, Bolivia, Bosnia and Herzegovina, Botswana, British Virgin Islands, Bulgaria, Burkina Faso, Burundi, Cambodia, Cameroon, Canary Islands, Cape Verde, Caribbean Netherlands, Cayman Islands, Central African Republic, Chad, Chile, Colombia, Comoros, Congo, Cook Islands, Costa Rica, Cote d'Ivoire, Croatia, Cuba, Cyprus, Czech Republic, Dem. Rep. Congo, Denmark, Djibouti, Dominica, Commonwealth of, Dominican Republic, Ecuador, Egypt, El Salvador, Equatorial Guinea, Eritrea, Estonia, Eswatini (Swaziland), Ethiopia, Falkland Islands, Faroe Islands, Fiji, Finland, France, French Polynesia, French Southern Territory, Gabon, Gambia, Georgia, Germany, Ghana, Greece, Greenland, Grenada, Guatemala, Guinea, Guinea-Bissau, Guyana, Haiti, Honduras, Hungary, Iceland, Iran, Iraq, Ireland, Italy, Jamaica, Jordan, Kazakhstan, Kenya, Kiribati, Kosovo, Kyrgyzstan, Laos, Latvia, Lebanon, Lesotho, Liberia, Libya, Liechtenstein, Lithuania, Luxembourg, Madagascar, Malawi, Malaysia, Maldives, Mali, Malta, Marshall Islands, Mauritania, Mauritius, Mayotte, Micronesia, Moldova, Mongolia, Montenegro, Montserrat, Morocco, Mozambique, Myanmar, Namibia, Nauru, Nepal, Netherlands, New Caledonia, Nicaragua, Niger, Nigeria, Niue, North Korea, North Macedonia, Norway, Pakistan, Palau, Palestine / West Bank & Gaza, Panama, Papua New Guinea, Paraguay, Peru, Philippines, Pitcairn, Poland, Portugal, Romania, Rwanda, Saint Helena, Saint Kitts and Nevis, Saint Lucia, Saint Vincent and the Grenadines, Samoa, Sao Tome and Principe, Senegal, Serbia, Seychelles, Sierra Leone, Slovakia, Slovenia, Solomon Islands, Somalia, South Africa, South Sudan, Spain, Sri Lanka, St. Pierre and Miquelon, Sudan, Suriname, Sweden, Syria, Tajikistan, Tanzania, Thailand, Timor-Leste, Togo, Tokelau, Tonga, Trinidad and Tobago, Tunisia, Turkey, Turkmenistan, Turks and Caicos, Tuvalu, Uganda, Ukraine, Uruguay, Uzbekistan, Vanuatu, Venezuela, Vietnam, Wallis and Futuna, Yemen, Zambia, Zimbabwe
Date posted:
18 Aug, 2021
Description
Contracting Authority: Southern African Development Community
ENHANCED COOPERATION AND DIALOGUE FOR REGIONAL INTEGRATION: THE SADC DIALOGUE FACILITY (SDF)
SUPPORT TO EVIDENCE-BASED AND RESULTS-ORIENTED POLICY DIALOGUE
Guidelines for grant applicants
Budget: USD 840,000
Reference: SADC/3/5/2/152
Deadline for submission of concept note and full application: date: 17th September 2021
NOTICE
This is an open call for proposals, where all documents are submitted together (concept note and full application). In the first instance, only the concept notes will be evaluated. Thereafter, for the lead applicants who have been pre-selected, the full applications will be evaluated. After the evaluation of the full applications, an eligibility check will be performed for those which have been provisionally selected. Eligibility will be checked on the basis of the supporting documents requested by the Contracting Authority and the signed 'declaration by the lead applicant' sent together with the full application.
Location:
Algeria, American Samoa, Angola, Anguilla, Antigua and Barbuda, Argentina, Aruba, Australia, Bahamas, Barbados, Belize, Benin, Bermuda, Bolivia, Botswana, Brazil, British Virgin Islands, Burkina Faso, Burundi, Cameroon, Cape Verde, Cayman Islands, Central African Republic, Chad, Chile, Christmas Island, Cocos (Keeling) Islands, Colombia, Comoros, Congo, Cook Islands, Costa Rica, Cote d'Ivoire, Cuba, Dem. Rep. Congo, Djibouti, Dominica, Commonwealth of, Dominican Republic, Easter Island, Ecuador, Egypt, El Salvador, Equatorial Guinea, Eritrea, Eswatini (Swaziland), Ethiopia, Falkland Islands, Fiji, French Guiana, French Polynesia, French Southern Territory, Gabon, Galapagos, Gambia, Ghana, Grenada, Guadeloupe, Guam, Guatemala, Guinea, Guinea-Bissau, Guyana, Haiti, Heard and McDonald Islands, Honduras, Jamaica, Kenya, Kiribati, Lesotho, Liberia, Libya, Madagascar, Malawi, Mali, Marshall Islands, Martinique, Mauritania, Mauritius, Mayotte, Mexico, Micronesia, Montserrat, Morocco, Mozambique, Namibia, Nauru, Caribbean Netherlands, New Caledonia, New Zealand, Nicaragua, Niger, Nigeria, Niue, Norfolk Island, Northern Mariana Islands, Palau, Panama, Papua New Guinea, Paraguay, Peru, Pitcairn, Puerto Rico, Reunion, Rwanda, Saint Helena, Saint Kitts and Nevis, Saint Lucia, Saint Martin, Saint Vincent and the Grenadines, Samoa, Sao Tome and Principe, Senegal, Seychelles, Sierra Leone, Solomon Islands, Somalia, South Africa, South Sudan, St. Pierre and Miquelon, Sudan, Suriname, Tanzania, Togo, Tokelau, Tonga, Trinidad and Tobago, Tunisia, Turks and Caicos, Tuvalu, US Virgin Islands, Uganda, Uruguay, Vanuatu, Venezuela, Wallis and Futuna, Western Sahara, Zambia, Zimbabwe
Location:
American Samoa, Angola, Antigua and Barbuda, Bahamas, Barbados, Belize, Benin, Botswana, Burkina Faso, Burundi, Cameroon, Cape Verde, Central African Republic, Chad, Comoros, Congo, Cook Islands, Cote d'Ivoire, Cuba, Dem. Rep. Congo, Djibouti, Dominica, Commonwealth of, Dominican Republic, Equatorial Guinea, Eritrea, Eswatini (Swaziland), Ethiopia, Fiji, Gabon, Gambia, Ghana, Grenada, Guinea, Guinea-Bissau, Guyana, Haiti, Jamaica, Kenya, Kiribati, Lesotho, Liberia, Madagascar, Malawi, Mali, Marshall Islands, Mauritania, Palau, Papua New Guinea, Rwanda, Saint Kitts and Nevis, Saint Lucia, Saint Vincent and the Grenadines, Sao Tome and Principe, Senegal, Seychelles, Sierra Leone, Solomon Islands, Somalia, Sudan, Suriname, Tanzania, Timor-Leste, Togo, Tonga, Trinidad and Tobago, Tuvalu, Vanuatu, Zambia, Zimbabwe