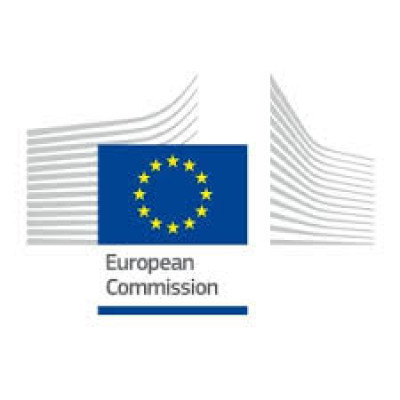 Action grants for the Computer-aided Drug Repurposing for Cancer Therapy Project
Details
Contracting Authority Type:
Development Institution
Sector:
Health, Information & Communication Technology
Eligible applicants:
Unrestricted / Unspecified
Eligible nationalities:
Anguilla, Aruba, Austria, Azores, Belgium, Bermuda, British Virgin Islands, Bulgaria, Canary Islands, Caribbean Netherlands, Cayman Islands, Croatia, Cyprus, Czech Republic, Denmark, Estonia, Falkland Islands, Faroe Islands, Finland, France, French Polynesia, French Southern Territory, Germany, Greece, Greenland, Hungary, Iceland, Ireland, Italy, Latvia, Liechtenstein, Lithuania, Luxembourg, Malta, Montserrat, Netherlands, New Caledonia, Norway, Pitcairn, Poland, Portugal, Romania, Saint Helena, Slovakia, Slovenia, Spain, St. Pierre and Miquelon, Sweden, Turks and Caicos, Wallis and Futuna
Date posted:
14 Oct, 2021
Description
Call Updates
Oct 26, 2022 11:38:58 AM
A total of 55 proposals have been submitted in response to this call.
EU4H-2021-PJ-16: 3 proposals
---
Oct 14, 2021 12:00:00 AM
The submission session is now available for: EU4H-2021-PJ-16(EU4H-PJG)

---
Action grants for the Computer-aided Drug Repurposing for Cancer Therapy Project
TOPIC ID: EU4H-2021-PJ-16
Programme: EU4 Health Programme (EU4H)
Work programme part: EU4H-2021
Call: Project grants wave 2 (EU4H-2021-PJ2)
Work programme year: EU4H-2021
Type of action: EU4H-PJG EU4H Project Grants
Type of MGA: EU4H Action Grant Budget-Based [EU4H-AG]
Deadline model: single-stage
Opening date: 14 October 2021
Deadline date: 25 January 2022 17:00:00 Brussels time
Topic description

ExpectedOutcome:POLICY CONTEXT
Despite huge improvements, current anticancer pharmacological therapies are effective in a limited number of cancer cases. Tumours with a high mortality rate, a target not reachable by chemotherapy, and chemotherapy resistance, represent the current challenges of cancer treatments. As the pharmaceutical productivity and drug efficacy in oncology seem to have reached a plateau, 'drug repurposing' – meaning the use of old drugs, already in clinical use, for a different therapeutic indication, is a promising and viable strategy to improve cancer therapy. Opportunities for drug repurposing are often based on occasional observations or on time-consuming pre-clinical drug screenings that are often not hypothesis-driven.
This action supports the implementation of Europe's Beating Cancer Plan objective to ensure high standards in cancer care and implements the EU4Health Programme's general objective of improving and fostering health in the Union (Article 3, point (a) through the specific objectives defined in Article 4, points (a) and (g) of Regulation (EU) 2021/522.
Objective:OBJECTIVES
The aim of the action is to identify potential viable effective anti-cancer drugs by making use and piloting 'in-silico drug repurposing' including by upscaling available innovation using advanced computing and the new big-data technologies and high-performance computing while reducing timeframes and development costs.
Scope:SCOPE AND ACTIVITIES
The action will launch an EU platform based on 'computational drug networks' to predict, in-silico, the efficacy of approved drugs against relevant cancer targets, as well as to select better responder patients or disease biomarkers. This will be implemented following a time and cost-effective approach, also building on experiences with repurposing of medicines to treat COVID-19, where high-performance computing will be used to rapidly test existing molecules and new drug combinations.
The action will also devise and test models for closer collaboration among stakeholders.
Expected Impact:EXPECTED RESULTS AND IMPACT
The launch of an EU platform based on improved 'computational drug networks' is expected to result in a better prediction of the efficacy of approved drugs against relevant cancer targets, as well as to select better responder patients or disease biomarkers, and to link Member States' structures responsible for cancer treatment and care.
Starting with cancers with poor prognosis and rare cancers, and using high-performance computing, this work will help to improve the arsenal of anticancer drugs and overcome certain limitations of modern cancer therapies against old and new therapeutic targets in oncology.
The action is likely to increase available anticancer drugs and overcome limitations of current cancer therapies against old and new therapeutic targets in oncology, to the final benefit of patients with poor prognosis and rare cancers.
SPECIFIC MANDATORY DELIVERABLES AND/OR MILESTONES
Development of a concept for drug re-purposing in the field of cancer care with focus on innovative computer aided approaches. Specific attention to be given to areas that will benefit patients with cancers with poor prognosis and rare cancers. The work has to build on existing experiences and concepts (globally) and link in particular with efforts to 'Building a European innovation platform for the repurposing of medicinal products'
Proof of concept and piloting of the approach.
Concept for the sustainable establishment of an EU platform and recommendations for further development work.