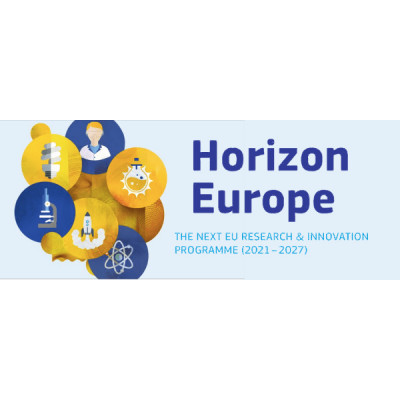 Local engagement of citizens in the co-creation of societal transformational change for climate resilience
Details
Contracting Authority Type:
Development Institution
Sector:
Civil Society & NGOs, Environment & NRM
Eligible applicants:
Unrestricted / Unspecified
Eligible nationalities:
Afghanistan, Albania, Algeria, American Samoa, Angola, Anguilla, Argentina, Armenia, Aruba, Austria, Azerbaijan, Azores, Bangladesh, Belarus, Belgium, Belize, Benin, Bermuda, Bhutan, Bolivia, Bosnia and Herzegovina, Botswana, British Virgin Islands, Bulgaria, Burkina Faso, Burundi, Cambodia, Cameroon, Canary Islands, Cape Verde, Caribbean Netherlands, Cayman Islands, Central African Republic, Chad, Chile, Colombia, Comoros, Congo, Costa Rica, Cote d'Ivoire, Croatia, Cuba, Cyprus, Czech Republic, Dem. Rep. Congo, Denmark, Djibouti, Dominica, Commonwealth of, Dominican Republic, Ecuador, Egypt, El Salvador, Eritrea, Estonia, Eswatini (Swaziland), Ethiopia, Falkland Islands, Faroe Islands, Fiji, Finland, France, French Polynesia, French Southern Territory, Gabon, Gambia, Georgia, Germany, Ghana, Greece, Greenland, Grenada, Guatemala, Guinea, Guinea-Bissau, Guyana, Haiti, Honduras, Hungary, Iceland, Indonesia, Iran, Iraq, Ireland, Israel, Italy, Jamaica, Jordan, Kazakhstan, Kenya, Kiribati, Kosovo, Kyrgyzstan, Laos, Latvia, Lebanon, Lesotho, Liberia, Libya, Lithuania, Luxembourg, Madagascar, Malawi, Malaysia, Maldives, Mali, Malta, Marshall Islands, Mauritania, Mauritius, Micronesia, Moldova, Mongolia, Montenegro, Montserrat, Morocco, Mozambique, Myanmar, Namibia, Nepal, Netherlands, New Caledonia, Nicaragua, Niger, Nigeria, North Korea, North Macedonia, Norway, Pakistan, Palau, Palestine / West Bank & Gaza, Panama, Papua New Guinea, Paraguay, Peru, Philippines, Pitcairn, Poland, Portugal, Romania, Rwanda, Saint Helena, Saint Kitts and Nevis, Saint Lucia, Saint Vincent and the Grenadines, Samoa, Sao Tome and Principe, Senegal, Serbia, Seychelles, Sierra Leone, Slovakia, Slovenia, Solomon Islands, Somalia, South Africa, South Sudan, Spain, Sri Lanka, St. Pierre and Miquelon, Sudan, Suriname, Sweden, Switzerland, Syria, Tajikistan, Tanzania, Thailand, Timor-Leste, Togo, Tonga, Tunisia, Turkey, Turkmenistan, Turks and Caicos, Tuvalu, Uganda, Ukraine, Uruguay, Uzbekistan, Vanuatu, Venezuela, Vietnam, Wallis and Futuna, Yemen, Zambia, Zimbabwe
Date posted:
16 Dec, 2021
Description
Call Updates
Jan 11, 2022 12:00:00 AM

The submission session is now available for: HORIZON-MISS-2021-CLIMA-02-05(HORIZON-RIA)
---
Local engagement of citizens in the co-creation of societal transformational change for climate resilience
TOPIC ID: HORIZON-MISS-2021-CLIMA-02-05
Programme: Horizon Europe Framework Programme (HORIZON)
Call: Research and Innovation actions in support of the implementation of the Adaptation to Climate Change Mission (HORIZON-MISS-2021-CLIMA-02)
Type of action: HORIZON-RIA HORIZON Research and Innovation Actions
Type of MGA: HORIZON Action Grant Budget-Based [HORIZON-AG]
Deadline model: single-stage
Planned opening date: 11 January 2022
Deadline date: 12 April 2022 17:00:00 Brussels time
Topic description
ExpectedOutcome:
Projects are expected to contribute to all the following outcomes:
Well established mechanisms to meaningfully involve and engage citizens and stakeholders in the transformation to climate resilience in the regions and communities participating in the Mission on Adaptation to Climate Change;
Innovative problem-oriented climate adaptation solutions are co-designed and co-created through solid approaches to engage citizens, civil society, academics, experts, social partners, policy-makers, entrepreneurs and other relevant actors;
Empowerment of citizens in contributing to the Mission in their region and community, including by enabling them to collect and analyse relevant data, to act on reducing the effects of climate change, and by limiting the impact of disinformation campaigns perpetrated to contrast citizens' engagement for climate resilience;
An enhanced and increased toolbox of innovative mechanisms and approaches of engaging citizens and stakeholders in transformative processes, and a better understanding of their success factors in different cultural, social, political and environmental contexts;
Alliances of high impact, in order to increase the likelihood of long-term sustainability and social acceptability of citizen-led actions in the context of the Mission adaptation.
Scope:
This topic contributes to the three objective of the Mission and correspond to one of the thematic research areas described in the Mission Implementation Plan[1].
With the engagement of citizens and stakeholders at the very heart of the Mission approach, the central aim of this topic is to support regions and communities in the meaningful and effective engagement of citizens and stakeholders in all phases of the Mission and in all steps of the region's transformational journey to climate resilience.
To ensure this support, proposals should address all of the following aspects:
To provide direct support to the regions and communities sharing relevant state-of-the-art knowledge, best practices and emerging innovations on how best to engage citizens and stakeholders and providing guidance and support regarding the implementation of citizens and stakeholders engagement activities.
To undertake research and test innovative solutions using the citizens and stakeholder engagement activities ongoing in the regions and communities as case studies to better understand their success factors and to explore and experiment with new innovative ways of engaging citizens and stakeholders in transformative processes, and to feed this information back to all regions and communities.
To ensure synergies between the Mission and other relevant initiatives in engaging citizens and stakeholders at local, national, and European level and to share relevant knowledge and experience made in the Mission more broadly.
The proposal should cover a broad range of approaches, mechanisms and initiatives to meaningfully and effectively engage citizens and stakeholders in each step of the transformative journey to climate resilience in both problem framing and solving of the issues at stake, including but not limited to:
The engagement of citizens and stakeholders in the co-production of the assessment of climate impacts and risks; in an inclusive deliberation of the regions' climate resilient vision and the co-design of plausible futures scenarios for their regions and communities; or the communication strategies that mobilise individuals and collectives into greater civic involvement as needed to trigger transformative change.
The engagement of citizens and stakeholders in the co-design, co-development and co-implementation of innovative solutions to reach climate resilience, for example through citizen science approaches, as a value-adding, cost-effective, responsible and impactful ways to address some of local and regional communities' and society's greatest challenges.
The engagement of citizens and stakeholders in the gathering and analysis of relevant data and the monitoring of climate risks, transformational changes and the co-evaluation of the progress of the Mission itself, for example through citizen observatories.
The proposal should use the opportunities offered by the Mission's endeavour and its activities ongoing in the regions and communities as test bed and should use activities related to local engagement of citizens on climate adaptation across the Mission's geographical scope as case-studies to:
Understand how best to employ the various approaches and mechanisms to engage citizens and stakeholders in different cultural, social, political and environmental contexts and how participatory practices can be leverage points for more effective policy interventions and research in relation to at least one of the three objectives of the Mission.
Better understand the role and optimal use of citizens and stakeholder engagement in processes of societal transformations such as the transformation to climate resilience envisaged by this Mission.
Test and experiment with innovative approaches and mechanisms of citizens and stakeholder engagement, including the exploration of participatory platforms (such as the one used for the Conference on The Future of Europe) to maintain a continuous debate and co-creation online and hybrid spaces at different geographical scales.
Identify and addressed the market potentials and the critical elements preventing a larger uptake of citizen observations, for example building on the citizen observation roadmap[2] developed through the Horizon 2020 project WeObserve, with concrete policy recommendations on how to tackle these elements.
The proposal should ensure synergies with the many initiatives at local, national and European level for which citizen engagement is an increasingly important cornerstone, in particular where these citizen-led initiatives are related to climate change adaptation. At European level, this includes, among others, initiatives such as the Conference on the Future of Europe, the Climate Pact, Education for Climate Coalition, the European Democracy Action Plan[3], the New European Bauhaus, ESF+, New Skills Agenda, the Biodiversity Strategy 2030 and other Missions, the European Green Deal Call[4] and Horizon Europe Calls for Proposals[5]. In this context the action should, inter alia,
Provide opportunities to build partnerships with and learn from existing participatory and deliberative processes carried out (e.g., Convention Citoyenne pour le climat, the Bürgerrat Klima – Die Ergebnisse, the Antwerp experiment to fight poverty and unemployment while reaching city Climate targets),[6], at national, regional and local levels.
Liaise with previous and on-going projects in the context of citizen observations, for example with WeObserve project and the projects granted under the Horizon 2020 Green Deal call topic 10.3.2.
Cooperate with key stakeholders of the EU strategy to tackle disinformation (i.e. signatories of the Code of Practice on disinformation[7], European Digital Media Observatory[8]) to limit the impact of disinformation campaigns perpetrated to support climate change denial
The proposal should increase citizen empowerment, in contributing to the objectives of Mission Adaptation, by engaging them, supporting them and providing them the opportunities to co-create actions that they can perform, and by ensuring their access to training and customised services in the partner regions. The proposals should contribute to enhance the capacity of citizens and civil society at large, to affect the decision-making process, at different stages of the policy cycle, from data collection to policy design, implementation and evaluation) and in the spirit of the Aarhus Convention[9], as well as to genuinely empower citizenry on local matters of care and concern.
For this, the consortium selected to deliver on this action needs to build strong relationships between the local partners collaboration with national, local and regional authorities, social partners, managing authorities and intermediate bodies of Cohesion Policy, stakeholders of Smart Specialisation Strategies, Commission Representations, Europe Direct Information Centres, EIT Climate-KIC regional offices, Erasmus+ Offices, EU Covenant of Mayors Office, Global Covenant of Mayors.
The possible participation of the JRC in the project will consist of analysing the appreciation of ecosystems with corresponding respectful socio-economic behaviour, for which a careful evaluation needs to take into account regional aspects.
The project funded under this topic is strongly encouraged to participate in networking and joint activities with other projects funded under other topics in the Mission Climate Adaptation as well as in other relevant Missions, as appropriate. These networking and joint activities could, for example, involve the participation in joint workshops, the exchange of knowledge, the development and adoption of best practices, or joint communication activities. Of particular importance in this context is topic HORIZON-MISS-2021-OCEAN-05-03: Piloting citizen science in marine and freshwater domains. To this extent, proposals should provide for dedicated activities and earmark appropriate resources.