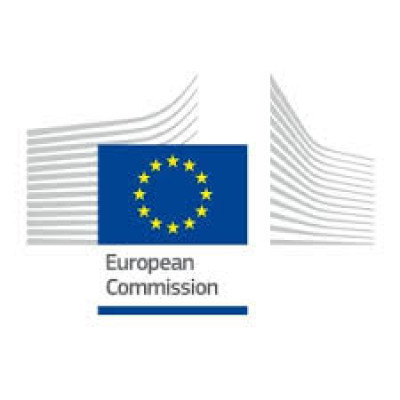 Details
Contracting Authority Type:
Development Institution
Sector:
Education, Inst. Devt. & Cap. building
Eligible applicants:
Government Bodies, Academic Institutions, Private Sector
Eligible nationalities:
Austria, Azores, Belgium, Bulgaria, Canary Islands, Croatia, Cyprus, Czech Republic, Denmark, Estonia, Faroe Islands, Finland, France, Germany, Greece, Hungary, Iceland, Ireland, Italy, Latvia, Liechtenstein, Lithuania, Luxembourg, Malta, Netherlands, North Macedonia, Norway, Poland, Portugal, Romania, Serbia, Slovakia, Slovenia, Spain, Sweden, Switzerland, Turkey
Date posted:
14 Jan, 2022
Description
Call Updates
Aug 30, 2022 10:34:01 AM
EVALUATION results
Published: 25.11.2021
Deadline: 23.03.2022
Available budget: EUR 36 820 000
The results of the evaluation are as follows:
Number of proposals submitted (including proposals transferred from or to other calls): 569

Number of inadmissible proposals: 4

Number of ineligible proposals: 15

Number of above-threshold proposals: 463
Total budget requested for above-threshold proposals: EUR 152 594 113,26
We recently informed the applicants about the evaluation results for their proposals.
For questions, please contact EACEA-SPORT@ec.europa.eu
---
Apr 5, 2022 5:31:43 PM
PROPOSAL NUMBERS
Call ERASMUS-SPORT-2022-SCP has closed on the 23 March 2022.
569 proposals have been submitted.
Evaluation results are expected to be communicated in the Autumn 2022.
---
Jan 20, 2022 12:00:05 AM

The submission session is now available for: ERASMUS-SPORT-2022-SCP(ERASMUS-LS)
---
Cooperation partnerships
TOPIC ID: ERASMUS-SPORT-2022-SCP
Programme: Erasmus+ Programme (ERASMUS)
Work programme part: ERASMUS-2022
Call: Cooperation partnerships (ERASMUS-SPORT-2022-SCP)
Work programme year: ERASMUS-2022
Type of action: ERASMUS-LS ERASMUS Lump Sum Grants
Type of MGA: ERASMUS Lump Sum Grant [ERASMUS-AG-LS]
Deadline model: single-stage
Planned opening date: 20 January 2022
Deadline date: 23 March 2022 17:00:00 Brussels time
Topic description
Scope:
The primary goal of Cooperation Partnerships is to allow organisations to increase the quality and relevance of their activities, to develop and reinforce their networks of partners, to increase their capacity to operate jointly at transnational level, boosting internationalisation of their activities and through exchanging or developing new practices and methods as well as sharing and confronting ideas.
They aim to support the development, transfer and/or implementation of innovative practices as well as the implementation of joint initiatives promoting cooperation, peer learning and exchanges of experience at European level. Results should be re-usable, transferable, up-scalable and, if possible, have a strong transdisciplinary dimension.
OBJECTIVES OF THE ACTION
Cooperation Partnerships aim at:
* Increasing quality in the work, activities and practices of organisations and institutions involved, opening up to new actors, not naturally included within one sector;
* Building capacity of organisations to work transnationally and across sectors;
* Addressing common needs and priorities in the fields of education, training, youth and sport;
* Enabling transformation and change (at individual, organisational or sectoral level), leading to improvements and new approaches, in proportion to the context of each organisation.