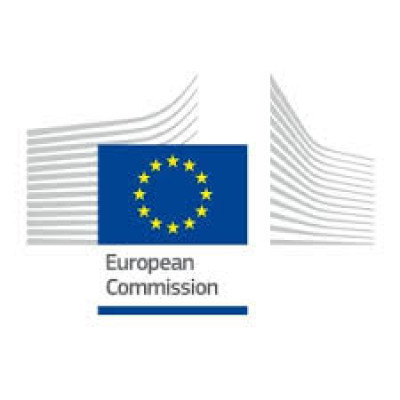 European Film Distribution
Details
Contracting Authority Type:
Development Institution
Sector:
Media and Communications
Eligible applicants:
Government Bodies, Private Sector
Eligible nationalities:
Afghanistan, Albania, Algeria, American Samoa, Angola, Anguilla, Argentina, Armenia, Aruba, Austria, Azerbaijan, Azores, Bangladesh, Belarus, Belgium, Belize, Benin, Bermuda, Bhutan, Bolivia, Bosnia and Herzegovina, Botswana, British Virgin Islands, Bulgaria, Burkina Faso, Burundi, Cambodia, Cameroon, Canary Islands, Cape Verde, Caribbean Netherlands, Cayman Islands, Central African Republic, Chad, Chile, Colombia, Comoros, Congo, Costa Rica, Cote d'Ivoire, Croatia, Cuba, Cyprus, Czech Republic, Dem. Rep. Congo, Denmark, Djibouti, Dominica, Commonwealth of, Dominican Republic, Ecuador, Egypt, El Salvador, Eritrea, Estonia, Eswatini (Swaziland), Ethiopia, Falkland Islands, Faroe Islands, Fiji, Finland, France, French Polynesia, French Southern Territory, Gabon, Gambia, Georgia, Germany, Ghana, Greece, Greenland, Grenada, Guatemala, Guinea, Guinea-Bissau, Guyana, Haiti, Honduras, Hungary, Iceland, Indonesia, Iran, Iraq, Ireland, Israel, Italy, Jamaica, Jordan, Kazakhstan, Kenya, Kiribati, Kosovo, Kyrgyzstan, Laos, Latvia, Lebanon, Lesotho, Liberia, Libya, Liechtenstein, Lithuania, Luxembourg, Madagascar, Malawi, Malaysia, Maldives, Mali, Malta, Marshall Islands, Mauritania, Mauritius, Micronesia, Moldova, Mongolia, Montenegro, Montserrat, Morocco, Mozambique, Myanmar, Namibia, Nepal, Netherlands, New Caledonia, Nicaragua, Niger, Nigeria, North Korea, North Macedonia, Norway, Pakistan, Palau, Palestine / West Bank & Gaza, Panama, Papua New Guinea, Paraguay, Peru, Philippines, Pitcairn, Poland, Portugal, Romania, Rwanda, Saint Helena, Saint Kitts and Nevis, Saint Lucia, Saint Vincent and the Grenadines, Samoa, Sao Tome and Principe, Senegal, Serbia, Seychelles, Sierra Leone, Slovakia, Slovenia, Solomon Islands, Somalia, South Africa, South Sudan, Spain, Sri Lanka, St. Pierre and Miquelon, Sudan, Suriname, Sweden, Switzerland, Syria, Tajikistan, Tanzania, Thailand, Timor-Leste, Togo, Tonga, Tunisia, Turkey, Turkmenistan, Turks and Caicos, Tuvalu, Uganda, Ukraine, Uruguay, Uzbekistan, Vanuatu, Venezuela, Vietnam, Wallis and Futuna, Yemen, Zambia, Zimbabwe
Date posted:
07 Feb, 2022
Description
Call Updates
Aug 23, 2022 4:16:23 PM
The results of the evaluation are as follows :
Number of proposals submitted: 271
Number of inadmissible proposals: 0
Number of ineligible proposals: 12
Number of above-threshold proposals: 259
Total budget requested for above-threshold proposals: 32.999.999,87 EUR
We recently informed the applicants about the evaluation results for their proposals.
For questions, please contact EACEA-FILM-DISTRIBUTION@ec.europa.eu.
---
May 12, 2022 5:49:25 PM
Call CREA-MEDIA-2022-FILMDIST closed on 5/04/2022 at 17:00:00 CET (Brussels).
271 proposals have been submitted.
Evaluation results are expected to be communicated in October 2022.
---
Mar 9, 2022 5:56:55 PM

The updated list of national correspondents for the certification of admissions has now been added to our webpage here (the document is to be found just below the recording of the info session).
https://www.eacea.ec.europa.eu/news-events/events/online-info-session-european-film-distribution-call-proposals-2022_en
---
Feb 22, 2022 2:16:17 PM

The recording and the slides of the information webinar held on 9 February 2022 are now available here:
https://www.eacea.ec.europa.eu/news-events/events/online-info-session-european-film-distribution-call-proposals-2022_en
---
Feb 7, 2022 12:32:19 PM

The submission session is now available for: CREA-MEDIA-2022-FILMDIST(CREA-PJG)
---
European Film Distribution
TOPIC ID: CREA-MEDIA-2022-FILMDIST
Programme: Creative Europe Programme (CREA)
Work programme part: CREA-2022
Call: European Film Distribution (CREA-MEDIA-2022-FILMDIST)
Work programme year:CREA-2022
Type of action: CREA-PJG CREA Project Grants
Type of MGA: CREA Action Grant Budget-Based [CREA-AG]
Deadline model: single-stage
Planned opening date: 03 February 2022
Deadline date: 05 April 2022 17:00:00 Brussels time
Objective:
Expected results:
Improvement in the trans-national distribution of recent non-national European films.
Increase in the investment in the production, acquisition, promotion, theatrical and online distribution of non-national European films.
Develop links between the production and distribution sector thus improving the competitive position of non-national European films.
Description of the activities:
There are two phases for the funded activities:
1. The generation of a potential fund which will be attributed according to the performance of the company on the European market.
2. The implementation of the action - the potential fund thus generated by each company must be reinvested in:
- the co-production of eligible non-national European films;
- the acquisition of distribution rights, for example by means of minimum guarantees, of eligible non-national European films;
- promotion, marketing and advertising on the market of eligible non-national European films.
Location:
Palestine / West Bank & Gaza