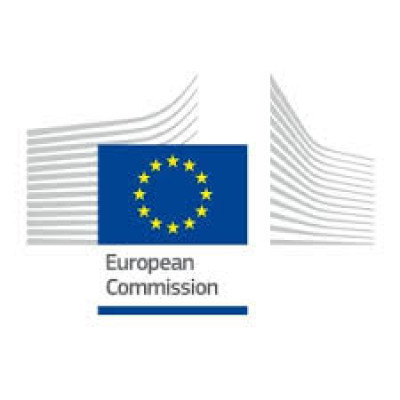 Climate Governance and Information
Details
Contracting Authority Type:
Development Institution
Sector:
Environment & NRM, Monitoring & Evaluation, Pollution & Waste Management (incl. treatment), Inst. Devt. & Cap. building
Eligible applicants:
Unrestricted / Unspecified
Eligible nationalities:
EU 27
Date posted:
17 May, 2022
Description
Call Updates
Mar 21, 2023 4:54:42 PM
CALL UPDATE: FLASH EVALUATION RESULTS
EVALUATION results
Published: 17.05.2022
Deadline: 04/10/22
Available budget: EUR 65,900,000 EUR
The results of the evaluation are as follows:
LIFE-2022-SAP-CLIMA-GOV
Number of proposals submitted: 23
Number of inadmissible proposals: 0
Number of above-threshold proposals: 8
Total budget requested: EUR 24.771.382,90
---
Nov 21, 2022 11:41:39 AM
On 4 October 2022 (call closure) 165 proposals were received with the following Topic split: LIFE-2022-SAP-CLIMA-GOV: 23 proposals
---
Jul 1, 2022 12:20:12 PM

We want to draw your attention to the possibility to get support from your National Contact Point (European National Contact Points (europa.eu)). To facilitate such support, it would be beneficial to add your National Contact Point (NCP) under the "Participants" step of the application, by clicking on "Add contact". Then, Under "Project role", use the option "Contact person" and add your NCP's data.
https://cinea.ec.europa.eu/programmes/life/history-life/life-contacts/european-national-contact-points_en
May 17, 2022 12:20:00 AM
The submission session is now available for: LIFE-2022-SAP-CLIMA-GOV(LIFE-PJG)
---
Climate Governance and Information
TOPIC ID: LIFE-2022-SAP-CLIMA-GOV
Programme: Programme for Environment and Climate Action (LIFE)
Work programme part: LIFE-2021-2024
Call: LIFE Subprogramme Climate Action (LIFE-2022-SAP-CLIMA)
Work programme year: LIFE-2021-2024
Type of action: LIFE-PJG LIFE Project Grants
Type of MGA: LIFE Action Grant Budget-Based [LIFE-AG]
Deadline model: single-stage
Opening date: 17 May 2022
Deadline date: 04 October 2022 17:00:00 Brussels time
ExpectedOutcome:
Efficient delivery of the quantified objectives by end of the project.
Objective:
LIFE Climate Change Governance and Information aims at supporting the development, implementation, monitoring and enforcement of the Union legislation and policy on climate change, contributing to climate change mitigation and/or adaptation. This includes improving governance through enhancing the capacities of public and private actors and the involvement of civil society.
Scope:
Areas of intervention:
Support to the operation of the European Climate Pact.
Incentivising behavioural change, mainstream emission reduction and resource and energy efficiency actions.
Awareness-raising activities addressing adaptation and mitigation needs.
Activities linked to the development and implementation of the Sustainable Finance actions.
Greenhouse gas monitoring and reporting.
Implementation/further development of national 2030 climate and energy strategies and/or mid-century strategies.
Development and implementation of greenhouse gas accounting and climate change mitigation in the land use sector.
Assessment of the functioning of the EU ETS.
Building capacity, raising awareness among end-users and the equipment distribution chain of fluorinated greenhouse gases.
Climate policy monitoring, assessment and ex-post evaluation.
There are no similar grants by sectors