By Natalia Turcan
When we issued our first invitation to the Health Systems Trust, we felt truly honored to have the chance to interview Dr. Themba Moeti, the Chief Executive Officer of this important South African non-profit organization that acts as a health sector policy influencer and service delivery provider. Apart from his executive role with HST, Dr. Moeti also serves as a member of the National HIV Think Tank, the Maternal Neonatal, Children and Women's Health Think Tank, co-ordinated by the National Department of Health of South Africa, and formerly served as a member of the Advisory Board for the University of the Witwatersrand Centre for Rural Health.
At the age of five, the future Dr. Moeti moved from South Africa to Botswana, one of the poorest countries on the continent at that time. Inspired by his parents, both doctors, and motivation to contribute to the development of the country, he succeeded in his own career as a health professional thanks to their example of motivation and hard work. His dedication to the task and opportunities to work at national level, contributing to the work of regional and international organizations as well as in the NPO sector has given him the opportunity to contribute to public health policy and practice in Southern Africa and the African region.
Our interview with Dr. Moeti started with pleasantries and an entertaining repartee on the weather which set the tone for our further interaction. Dr. M or Themba as he is known to his colleagues then segued smoothly into giving the background to the Health Systems Trust. The not-for-profit he leads has been supporting the South African health system for almost thirty years and says that.
"We have grown from a small organization to one with over 3,000 staff. We work closely with the government so that we can be as effective as possible. In addition to our program and health systems research work, we have two publications which have played an important role in the public health space in the country. A policy analysis journal called The South African Health Review which has been published for a little over 20 years now, and an annual publication called the District Health Barometer which has been available for about 17 years that provides important program performance, disease burden, and equity of access to health services information that can help inform government's priority setting, resource allocation and planning for public health system programs."
Knowing about the significant programs that our hero and his teams are involved in, we found it interesting to learn about the main internal strengths and motivation that help them to achieve their mission.
"The most important asset is our staff and the knowledge and the experience they bring. Many of my colleagues serve in task groups, expert groups, or on national committees. This is how we manage to provide support at the national level, as well as provincial, district, and even at the community level. Having this kind of spread gives us a good understanding of how the health system works and what the needs are. We have also built a good level of trust with the communities we work with, the government and the health system, and with international donors and funding organizations that support our work."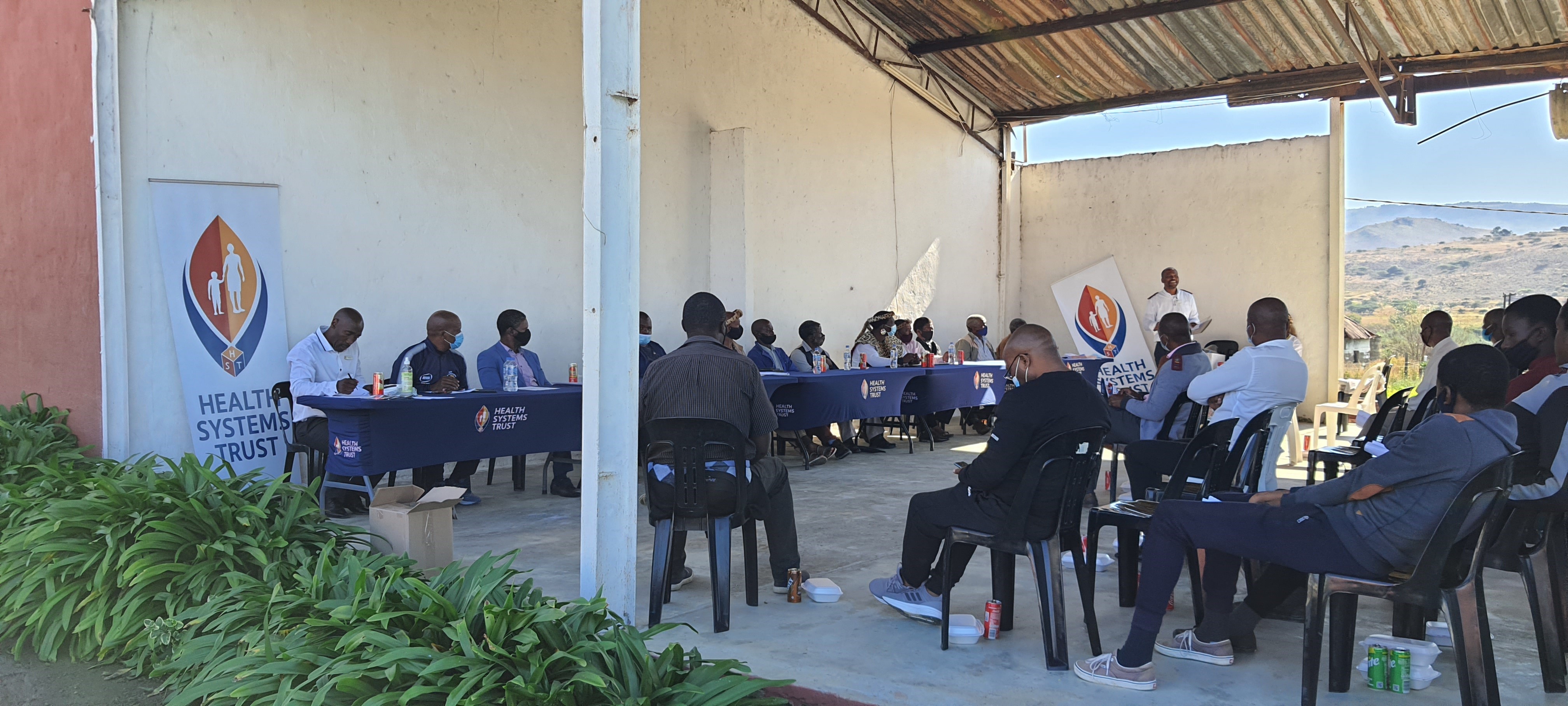 When it comes to success and efficiency, there are certain values shared by the organization's members and for Dr. Moeti, the quality of their work is of particular importance.
"The values that help us to maintain the trust we have built are firstly the quality we provide and, secondly, a genuine focus on good delivery and the impact of our work. We try to be very cost-efficient and cost-effective in what we do. We recognize that for the projects we undertake to have an impact, we need to be able to bring them to scale. That's what we try to do as quickly as possible with the pilot projects in which we are involved or in helping take to scale newly implemented programs. Another important aspect in trying to best address programs is to bring some practical innovations in our delivery and approach, as has been the case for the HIV treatment program as an example."
Taking into consideration that Dr. Moeti worked for the Ministry of Health in Botswana and now heads a non-profit organization, it seemed important to ask if politics has an impact on the health system of a country. Here are his thoughts:
"Being a major national asset, public health is very dependent on the health policies of a country and their implementation, and it is very difficult to dissociate these things. Sound human development policies are needed in order to have efficient health programs. It is important to have a political dispensation that has the purpose of assuring good access to quality health care for everybody, no matter their provenance or financial situation. Only then will health become one of the key priorities. One other important perspective is to make our policymakers appreciate that health is an important investment, rather than a cost. If you have a healthy population, you can have a productive population."
As a medical doctor, Themba Moeti believes that the key to developing the health sector is not only by providing a good health system but also by improving and ensuring equitable access to quality education because, as he himself admits, education gave him the opportunity to make a positive contribution. This is why one of his purposes in his public health training has been to gain a working knowledge of health economics so as to apply this in his everyday work.
"There is a strong connection between health and development. When collaborating with other ministries and donors you are able to appreciate the impact of your work and you can assess the cost-effectiveness of programs. The cost of not investing in health is much higher than the cost of doing so. Besides, when you are doing it right, you make politicians and policymakers look good too, help advance policy, and then they see the value of what has been done. However, the most important thing is that the population benefits."
Dr. Moeti admits that his inspiration and motivation come from seeing the impact of his and his team's work. He is aware that he and his team have to be well informed and brave enough to disagree with officials when appropriate and to provide evidence that informs their approach in order to get better outcomes. All these opinions come from a person with personal values that are compatible with his mission and that are deeply rooted in past experience. When asked about the key moments that built his personality, Dr. Moeti said:
"An important influence was that both of my parents were medical doctors, working in public health. They were a big inspiration for me. I am South African by birth but my parents moved to Botswana when I was 5 years old, so I spent my formative years in Botswana. But as our relatives remained in South Africa, and we were really close, we maintained a strong relationship with the country and developments within it. At the time we moved to Botswana, one year before independence, it was one of the poorest African countries. It also had a small population of around 500,000 people. With these conditions, one has been fortunate to see how impactful good politics and sound development policies can be for the development of a country. It was also a chance to appreciate how important the good use of resources is."
"Growing up in a poor country with the relatively high cost of education for most people in those early years one could also see how much education could change people's lives. I had my own personal example as my father came from a very humble background, but the opportunity of education completely changed his life and subsequently our family's life. At the age of 12, a conversation that has had a lasting impression on me was when my father said, "The one thing that you will inherit from me is the opportunity for education that I have given you. Don't worry about anything else."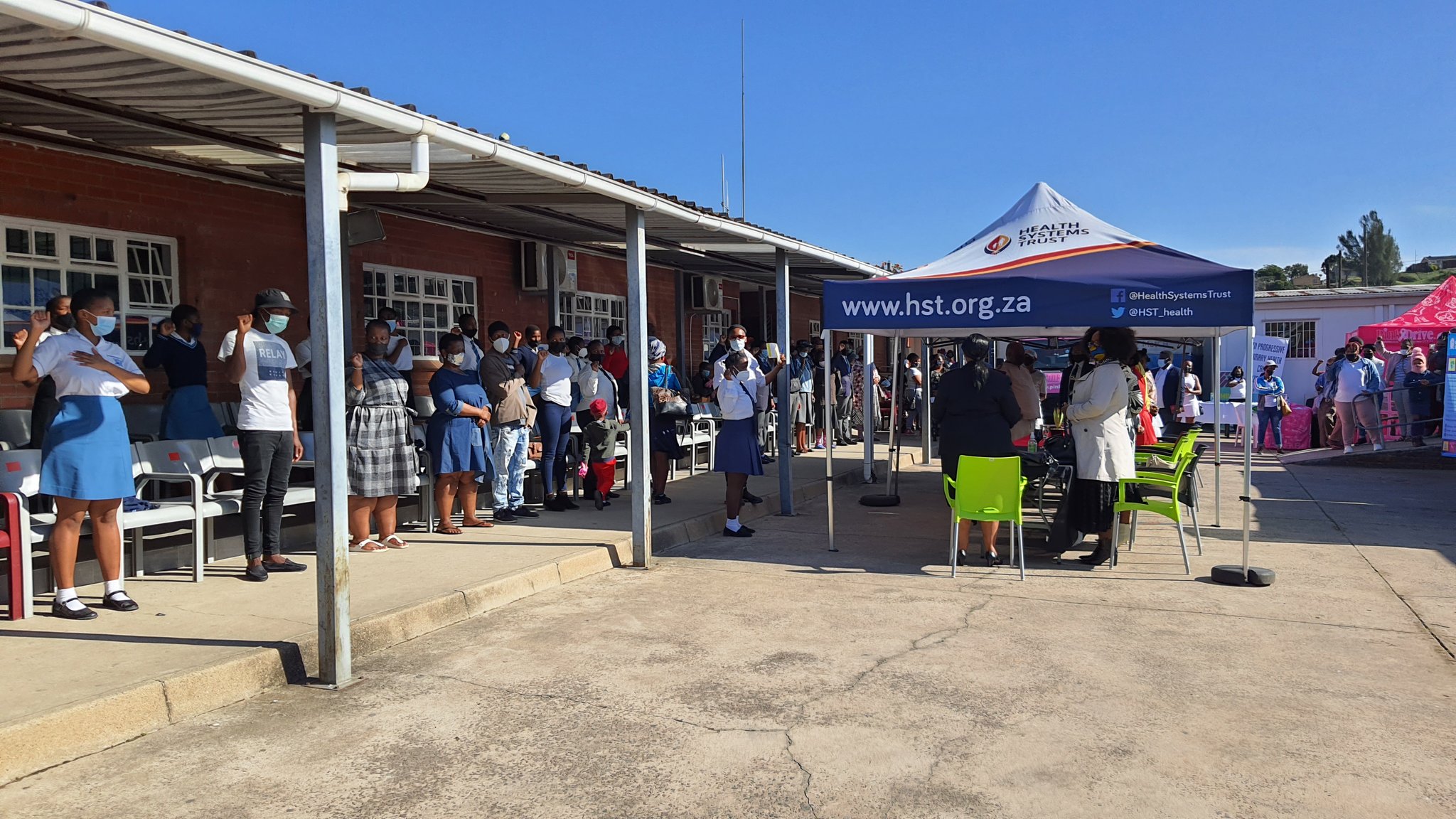 Dr. Moeti is convinced that involvement of communities in issues concerning their own health can improve public health programs and help health workers and authorities to understand the steps that need to be taken for better policies in the health sector.
"My interest in public health was kindled when I saw how challenging major health problems were and the impacts they had on people's lives in our communities. First, it was Tuberculosis (TB) in my student years, and then HIV after I had qualified. Growing up, I saw how immunization programs which were amongst the flagship public health programs in the country had grown and improved health in the country as a whole. Good clinical training and sound knowledge about diseases makes it so much easier to be a good public health practitioner and to implement effective public health programs. If you've had training that teaches you to interact with your patients at a personal level, you can truly empathize with them and understand what they are dealing with when you implement public health programs. Living through the years of the TB and then HIV epidemics which together have been devastating, I have been able to see the huge difference that good treatment and prevention programs can make. Even though we don't have a vaccine yet for HIV, the treatment program we have rolled out as country has greatly transformed lives, given people hope and a future that they can look forward to, contributed positively to life expectancy and the country's productivity. It's sobering to think how society might have been if such programs had not been effectively rolled out."
Dr. Moeti feels that being fortunate means working in a sector that offers the opportunity to make a real contribution to the development of society and the health sector
"Dealing with health system issues, we need to keep looking back to see our progress and check if what we are doing is right or what the things are that we need to change. One of the hardest things for us (HST – editor's note) was to harmonize the policies and the development of different parts of the country, especially rural areas, as well as bring information in order to develop the most needed health programs. As things change year after year, you have to keep learning in order to be able to deal with these challenges. To keep yourself relevant you have to make sure that the problems you are working on are the ones that will make a real contribution."
After his robust response that refers to the significance of investing in health today in order to have a better world tomorrow, we challenged Dr. Moeti to imagine the health sector after a century.
"To foresee the health sector in the 22nd century, one needs to think about how we deal with current and emerging health issues now. One of the most impactful things for the 21st century; that is happening slowly, quietly, but perceptibly; is the impact of climate change on health. This relates to environmental pollution, air quality issues, and challenges of global warming. If we don't address these issues with the urgency that we should, there will be major challenges in the future.
With development comes the benefit of improved life expectancy, but which brings with it the problem of comorbidities in an aging population. While there will be positive aspects related to technological developments that allow people to become much more responsible for looking after their own health and having access to better health services, one of the challenges is the problem of a society that doesn't have a physically active lifestyle, and all the health problems associated with the growing pandemic of obesity. With population growth and climate change, we may have to deal with issues of food security and so on. In order to overcome all these problems and many others, the developed and developing world needs to work more closely together, to make sure that health and development discrepancies in different parts of the world don't put the entire world in danger. In that respect our futures are very much interconnected and we have the guidance of the sustainable development goals, but their achievement will remain an ongoing challenge, and that will be one of the key tests in our investment in health for the 22nd century.
What we need to do now is invest in strong health systems, to make sure that, we have systems and policy frameworks in place that are evidence-driven, and that will be robust and agile enough in a broad societal context to deal with emerging health problems efficiently and effectively. We hope that by that time we will have a cure for many malignancies or cancers, and we might even have a vaccine for HIV, but there will always be new challenges as the past decade has shown, and our role is to do our best to build the necessary resilience into the health systems of the future."